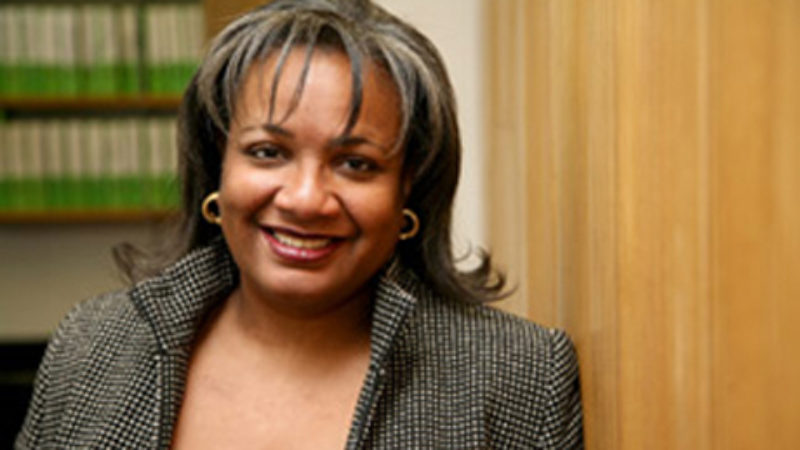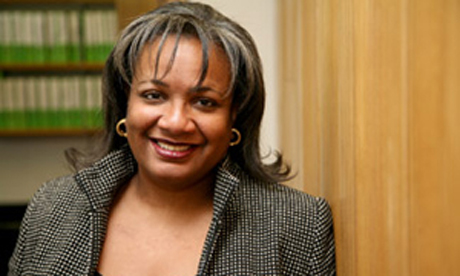 Diane Abbott is, as Stephen Bush recently wrote, an astronaut. She has gone where no-one like her had gone before. It is worth remembering why: the first black woman ever to be elected to parliament 30 years ago, British politics has been transformed in her lifetime, partly because of what she has achieved. Being black female and working class make life difficult enough now: in the 1970s when Diane graduated from Cambridge and joined the Home Office fast-stream she was smashing barriers, for others to follow. You don't have to like her, or agree with everything she says, but you have to admire her grit and resilience, not least these past few weeks.
Yesterday the knives were again out for Diane as she stepped aside from her role as shadow Home Secretary due to ill health. If some of the polls are to be believed, she could have been only hours away from being Home Secretary. Surely, the reaction to a situation like this should be concern, certainly respect and indeed, of sorrow. Instead the bile got worse. A woman who has had to shrug off personal attacks, racism and misogyny for decades has now had to face people not only questioning her ability, but compounding that disrespect by doubting the truth of the reports of her illness.
I don't expect anyone, least of all Diane, wants or expects her to be treated differently from other elected politicians. She must be accountable to the voters. She must expect to be criticised for mistakes, to have her opinions and arguments tested and to have to account for the decisions she makes. But the reality is she isn't treated the same. She is treated much worse, and then the insult is compounded by those who have never experienced the prejudice and hate that she has, telling her to suck it up.
Pulling out of interviews and occasional poor media performances aren't things that are unique or exclusive to Diane, but to read the papers or scroll through social media you would think it was. Boris Johnson's non-answers get a shrug and the nod and wink of "banter". Theresa May's reluctance to face questions is noted but doesn't generate the outrage that Diane's does. Remember John Major's "toothache" during the Tory leadership crisis in the early 1990s? It might have been painful, and if it was tactical, it was accepted as such, almost acknowledged a smart move.
The fact is as long as politicians that look like Diane are rare, their activities and performances will be subject to more scrutiny than the clones from head office of any of the main parties.
And she is ill. Remember that. Ill-health is always treated badly in politics – it is linked with weakness so is often hidden , as in the case of JFK and Charles Kennedy. Doubting the veracity of her ill-health is the final insult.
I know Diane. I have known her since I followed my then boss Ed Miliband round the leadership hustings in 2010, when her years of TV experience meant she was fluent and chatty and charming as a debater. Then as shadow health minister and as a sensible and hard-headed MP faced with riots in her constituency in 2011. She is my MP. I am a member of her local Party, which is vibrant and strong, where she commands loyalty, particularly when she faces attacks like this. And she fights for her community, which is why she is still there after so many years. While there are national stories about anti-Semitism in the Labour Party, Diane works closely with our local Orthodox Jewish Community on issues around security, schooling and hate crime. So next time you think it's OK to attack her, remember how far she has come, how much better our public life is because of pioneers like her, and check your criticism really is fair.
Polly Billington is a former advisor to Ed Miliband and was Labour's parliamentary candidate in Thurrock in 2015.
More from LabourList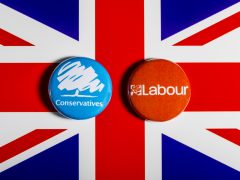 Columnist
If you listen to some commentators, you'd think Labour are now destined to be the largest party in…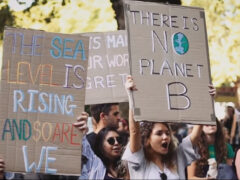 Comment
If the past two years have taught us anything, it is that there is still a lot of…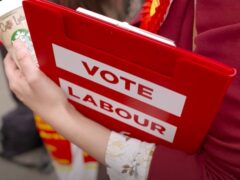 News
Aspiring Labour MPs can now apply for selection in all remaining seats without prospective parliamentary candidates, with the…