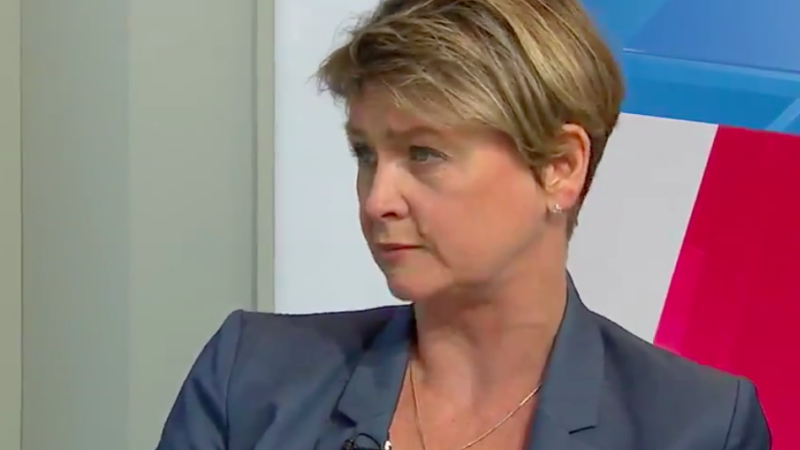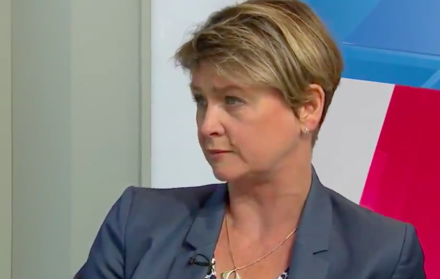 The prime minister followed David Cameron's lead in putting the Tory party's interest above the country's, Yvette Cooper has argued today.
Cooper said that she doesn't think the Tory deal with the DUP is "tenable at all", slamming Theresa May's choice as "dodgy and unsustainable".
Cooper warned it could put the Northern Ireland peace process at risk on Sky's Sophy Ridge on Sunday.
Yvette Cooper says Tory coalition with the DUP could put Northern Ireland peace process in jeopardy #Ridge pic.twitter.com/JnvU5h3u00

— SophyRidge On Sunday (@RidgeOnSunday) June 11, 2017
Cooper also said that the Labour party must prepare for another general election, even though it might not be what a lot of people would want, saying that the party must pull together – which many interpret as her pitching herself for a return to the front bench. She didn't want to be "presumptuous", that she would be offered a cabinet role.
She said: "We all need to pull together to take on Theresa May and take on the Tories".
Jeremy Corbyn also said he was open to bringing people like Cooper  back into the shadow cabinet, saying that he is "the most generous person in the world" on the BBC's Marr show.
Cooper said that Jeremy Corbyn "of course" should lead Labour into any fresh election, but that the party must not "rest on its laurels".
She spoke of the seats that Labour had success in, and the ones that it did not.
She said: "It is great to see us win seats like Canterbury or Kensington and Chelsea which we wouldn't have imagined winning in this election but of course we have also got to look at what do we need to do to win back Mansfield that we lost, some of the small number of constituencies that we lost."
"I don't think there will be any sense of complacency anywhere in the party because we are going to need to do more and win more seats."
The party also recognises that the "increase in turnout, having the young voters come out, was really important, everybody should welcome that, at the same time as saying of course we all want to do more."
More from LabourList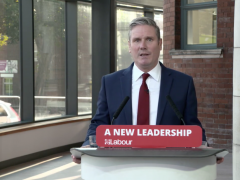 Daily email
New polling has found high levels of consensus among the British public on the economy. Clear majorities were…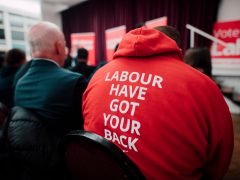 Comment
Values matter: what we and those around us hold dear is one of the biggest predictors of political…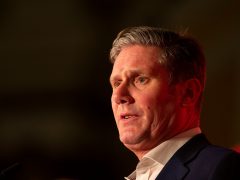 News
Keir Starmer will use his first conference speech since becoming leader to promise Britain that the party he…