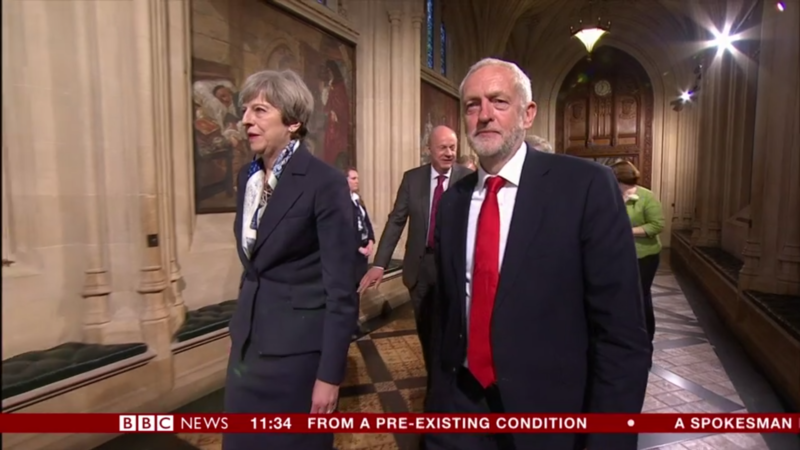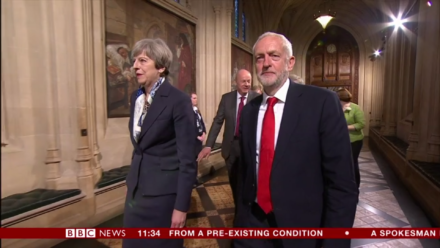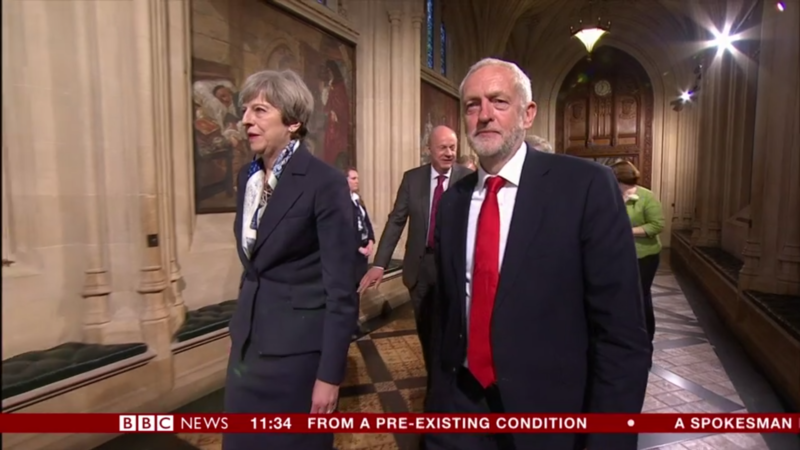 Figures from across the labour movement have given their take on the Queen's Speech, the content of which was gutted in the aftermath of Theresa May's terrible election campaign, and host of u-turns on policy commitments.
Yvette Cooper, chair of the Commons home affairs select committee: A great deal on Brexit but very little on other issues "particularly the serious crisis that is affecting our public services", she told the BBC.
The backbencher picked out budget pressures on the police, NHS and education and said: "This was a very big factor in the general election and why Theresa May did not get the majority she wanted, and yet we've seen no recognition of that in this Queen's Speech".
Sadiq Khan, mayor of London: "After the terrible attacks in London over recent months, I'm pleased that today's Queen's Speech includes a commitment to create a new commission for countering extremism – and I will work with the government to design a new strategy to root out once and for all extremism in all its forms from our city.
"However, the government's review of national counter-terrorism strategy, also announced today, must include new spending plans to fully fund London's police force in the light of the increased threats we clearly face.
"The government today confirmed plans to hold a full public inquiry into the tragic fire at Grenfell Tower. I've written to the prime minister to ensure that the inquiry is fully independent, that local people have their say in the terms of reference and have their full legal costs covered – with the best possible legal representation. I will continue to fight for the local community in North Kensington to get the answers and support they deserve.
"I'm deeply disappointed that the government intend to carry on with their proposals to change the school funding formula – which will take money away from London schools. I'll be writing to the education secretary to demand she fulfils the  manifesto commitment that no school will lose out on funding as a result of these changes.
"Unfortunately, the promised help for private renters now seems to have been kicked into the long grass."
Keir Starmer, shadow Brexit secretary: "Queen's Speech is threadbare. A minority government too weak to govern & unable to deliver" via Twitter.
Chuka Umunna MP, Open Britain supporter and chair of Vote Leave Watch: "The government are acting as if the general election did not happen. Earlier this month, the British public rejected Theresa May's plan for a hard Brexit, and she has no mandate now to pursue one. A softer and more consensual approach is needed.
"The ultimate test of this Queen's Speech is whether or not it helps to deliver a Brexit that protects jobs and living standards, and delivers the 'exact same benefits' as single market and customs union membership, as ministers have repeatedly promised. But the vagueness of today's proposals make this impossible to judge.
"This Queen's Speech has done nothing to change my view that the best economic future for Britain is to remain part of the single market and the customs union after we leave the EU."
Len McCluskey, general secretary of Unite: "The nation needed a Queen's Speech that offered hope and the promise of an economy with decent secure jobs and wages that people can live on. It was an opportunity for Theresa May and her discredited government to heed the voice of millions who voted for a change of direction by ditching failing austerity for a brighter future.
"Instead we got a Queen's Speech, which devoid of the contents of the Tories' toxic manifesto, is more an attempted lifeline for Theresa May than offering the meaningful life changes the people of this country need. There was silence on the public sector pay cap, which has left those who care for our sick, clean our streets and help keep us safe struggling to make ends meet. No word either on the need to significantly boost the minimum wage and put money in people's wallets to stop the longest period of falling real terms pay since the Napoleonic wars.
"There will be no early, much-needed respite for hard pressed renters with action on landlords and agents to ban extortionate letting fees kicked into the long grass in the form of a draft bill. We now face a two year battle to prevent the Tory party from using the Brexit process to take apart the employment and safety protections we all value, but are regarded as obstructive 'red tape' by government ministers and Tory backbenchers."
Tim Roache, GMB general secretary: "If that's what the prime minister called a general election for, she's wasted everyone's time. We just saw a Queen's Speech that in no way tackles the challenges we face as a country.
"The hypocrisy of proclamations on fair pay when public sector workers are buckling under the weight of year-on-year real terms pay cuts will not be lost on millions of teaching assistants, care workers and NHS staff.
"And warm words on pay are just that.  If the government is really committed to making work pay and raising living standards, it needs to end the public sector pay freeze and introduce a real living wage. Let's see £10 an hour going into people's pockets. The clue is in the name; a living wage has to be enough to live on."
Frances O'Grady, general secretary of the TUC: "The election showed that working people are fed up with an economy that doesn't work for them – but the government still isn't listening.
"The Queen's Speech makes vague promises but says nothing about the changes working people need right now – like banning zero hours contracts or making gig economy employers treat their workers fairly. There isn't anything in this Queen's Speech to end the year-on-year real-terms pay cuts that are hitting brave and dedicated public servants, and pushing nurses into using foodbanks.
"Workers' rights will be put at risk by the Great Repeal Bill. It will allow ministers to bypass parliament and erode rights that come from the EU – like paid holiday and protections for part-time and agency workers. The bill must contain a specific provision to stop ministers going back and undermining the rights of working people."
Christina Rees, shadow Welsh secretary: "This Queen's speech is the latest example of the disrespect and disregard that Theresa May's Tories have for Wales.
"We expected little following their lame excuse of a "Welsh" manifesto, but today's agenda fails to clear even that lowest of bars. There is no vision and no agenda for Wales – which is perhaps unsurprising from a Tory PM with no mandate here in Wales.
"In contrast, a Labour Government's Queen's Speech would have seen a distinctly Welsh Labour agenda set out, with Welsh Labour's popular manifesto at its heart.
"It would have delivered new energy infrastructure – including Wylfa Newydd and support for tidal lagoons; more police on our streets; record funding for Wales' most vital services; transformation of the North Wales transport network, and a more sustainable devolution settlement, securing the future of Wales within a stronger, post-Brexit United Kingdom.
"The difference could not be starker between the bold and inspiring vision for Wales presented by Carwyn Jones and Jeremy Corbyn, and the shoddy, ramshackle mess cooked up by the Tories in London".
This page will be updated throughout the day.
More from LabourList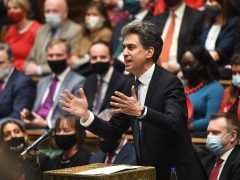 News
Ed Miliband has demanded that Liz Truss and Rishi Sunak end the "appalling vacuum of leadership" as households…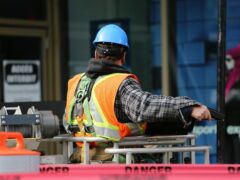 Comment
"If you try to underpay you just get annihilated in the comments. You have to delete the post"…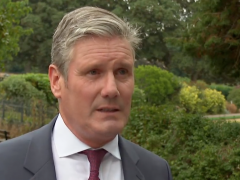 Video
Keir Starmer has said people he has spoken to are "very, very pleased" with Labour's proposal to freeze…