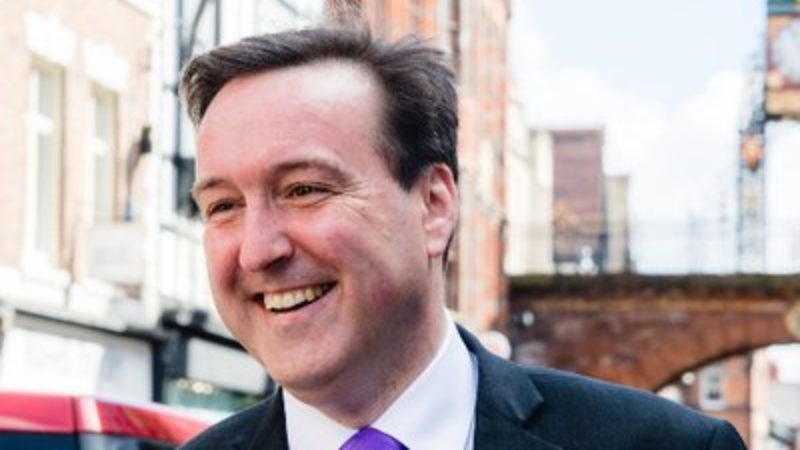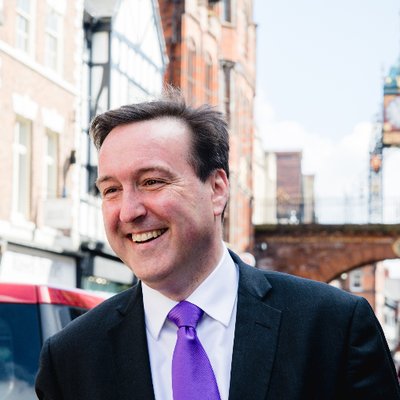 There was no shortage of success stories for Labour in the general election, but few were more impressive than that of the City of Chester, where the incumbent MP, Chris Matheson, increased his majority from 93 to 9,176. 
If reports that another election might already be in the offing turn out to be true, how could this kind of increase in support be emulated in other constituencies in order to get Jeremy Corbyn into Downing Street, and begin the task of sorting out the myriad difficulties faced by a large and embattled proportion of the population? 
When Prime Minister Theresa May went back on her word and called the election, Matheson and his campaign team could hardly have been blamed for drawing a collective deep breath at the thought of the task ahead. 
It had taken several recounts before he was confirmed to have unseated Tory Stephen Mosley in 2015 in what has always been a marginal constituency. And with Labour and Corbyn well behind in the polls, it was understandable that bookmakers had Tory candidate Will Gallagher the favourite to take back the city. 
But they reckoned without the resolve and the popularity of Matheson, who has garnered a reputation as a diligent and concerned MP during his short period in the Commons.  
At the time of the All Saints' meeting differences remained among the rank and file between those who had supported Corbyn in the leadership election, and those who felt the veteran socialist could not improve the party's electoral fortunes. Matheson himself, much as he agrees with Corbyn on just about everything, had fallen into the second camp.  
But it was quickly established that any disunity would only assist a Tory victory, thereby bringing potentially dire consequences for the city as a result of further austerity measures, such as the provision of services at the Countess of Chester Hospital (some of which are under threat of being moved to Wirral), and school funding, a subject on which Matheson has been a vocal critic of the Government in parliament. 
The swift decision of an amenable Chester Green Party not to field a candidate gave the campaign an early boost. Nevertheless, at that point few could have envisaged how emphatic the MP's endorsement by his constituents would be on 8 June. 
My aim in writing is not to besmirch Labour's achievements in other constituencies — total turnout figures of 77.4 per cent in Chester were actually bettered in the region in Wirral South (78.4 per cent) and Wirral West (78.5 per cent), on whose beach Corbyn held one of his best-attended campaign rallies. 
Rather, to put what Chester Labour actually achieved in the constituency in context, consider this. Gallagher's 22,847 votes, though  an increase of only 822 on his party's showing in 2015, would nevertheless have been enough to win Chester last time by 729 votes. But this time that translated to a 2.6 per cent drop in the Conservatives' total share, as Labour increased its share by 13.5 per cent, adding a massive 9,905 votes to romp home with 56.8% of the vote and give Chester the appearance of a safe seat for the first time since 1997. 
It is the question of how nearly 10,000 extra Labour crosses were achieved and how such improvements might be replicated elsewhere that is what we should consider. 
The campaign was co-ordinated by Richard Beacham, who also helped facilitate Corbyn's now-famous Libertines gig rally at Prenton Park. Beacham drew elements of the campaign strategy from his time in New Hampshire in the US Democrats' 2012 and 2016 election campaigns. While Hillary Clinton lost in 2016, New Hampshire was won. 
"The main strands of the campaign that we sought to replicate in Chester were voter contact and creating an organisational structure that focused on turning supporters out on polling day," he says. "This included ensuring that volunteers recruited at the start were training new people in campaign tactics who joined in later." 
"Electoral politics doesn't need to be complicated, it's just about putting something in place that is better than your opponents'.  
"By polling day we had 200 activists recruited, trained and briefed on their role. We worked out of several locations in tight teams who were focused on the task in hand. 
"To build activism, you need to establish a routine and never turn anyone away.  There's a job for everyone in a political campaign." 
I can testify as to the large numbers of people drawn to the Hoole hub on election day, as activists headed out to encourage known Labour supporters to get out and vote, while others grabbed any pew available to have a brew and biscuit, before heading out themselves on their next round. 
The information collated to a central database over the course of the campaign ensured that each team of three or four who went out had a precise map of the streets they would be visiting, with tips on the level of every person in every household's attachment to Labour. More than 13,000 homes were knocked up on polling day. 
But remarkably, even that isn't Beacham's proudest strategic achievement of the campaign. 
"In a pre-election meeting, I pledged that we would hand deliver a personalised letter to every address with a known Labour supporter on election day," he said. "That meant over 200 activists committing to post 15,000 letters in little over an hour and before the polling stations had even opened. 
"We did it. And for me that was the best example of how in the Labour movement, by the strength of our common endeavour we achieve more than we achieve alone." 
More from LabourList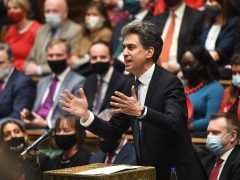 News
Ed Miliband has demanded that Liz Truss and Rishi Sunak end the "appalling vacuum of leadership" as households…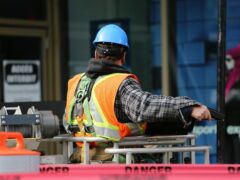 Comment
"If you try to underpay you just get annihilated in the comments. You have to delete the post"…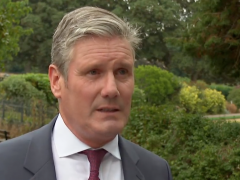 Video
Keir Starmer has said people he has spoken to are "very, very pleased" with Labour's proposal to freeze…