A former chief whip has entered the debate over de-selections by revealing that Tony Blair stepped in to prevent Jeremy Corbyn being removed because the then prime minister believed the party is a "broad church".
Hilary Armstrong, who was the government's Commons enforcer between 2001 and 2006, described Corbyn – then a backbench MP – as the "greatest rebel ever".
When some members of Corbyn's Islington North constituency approached Armstrong, however, about the possibility of trying to oust the veteran left-winger, she told them the move would be opposed by Downing Street.
"I had a couple of folk from Jeremy's constituency come to see me and say, 'People are a bit upset with Jeremy always being against the Labour government, what if we try to de-select him?'".
She responded by telling them they would get "no support" from Blair, she told the BBC's Westminster Hour.
"The prime minister was very clear about that when Jeremy was a backbench MP. And he was right, we shouldn't have worked to de-select him. But I hope that Jeremy will now reflect on that and I hope that he will be absolutely determined to make sure it doesn't happen under his watch."
Armstrong's intervention comes after an increase in the debate over de-selection of centre-left MPs under Corbyn's leadership.
Earlier this month Ian Lavery, the party chair and Corbyn ally who alongside Andrew Gwynne co-ordinated Labour's election campaign, said that Labour has become "too broad a church" and that MPs had to "work very hard" to stay in place. Many took his comments to be a veiled reference to de-selections although he later appeared to downplay the prospects of such a move.
Armstrong said she was pleased that Lavery had cooled talk of de-selections and set out her frustration at the behaviour of some activists.
"I know MPs where basically there is a process of harassment, where at every meeting they are criticised, they are challenged, they are told that they don't represent the people in the room. And all this is meant to do is grind them down, is wear them down, and get them to believe they shouldn't be in the Labour party any more."
Corbyn must now step in to ensure that "sectarianism doesn't rule", she added.
"And at the moment in some areas, it is ruling. And Jeremy has the opportunity over the summer and at party conference to make it absolutely clear that he is not going to lead a narrow sectarian faction, he's going to lead a broad church that is tolerant. And the real test for Jeremy is, is he up to it?"
More from LabourList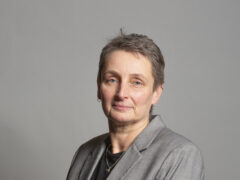 News
Kate Osborne, the left-wing Labour MP for Jarrow first elected in 2019, has revealed that she was issued…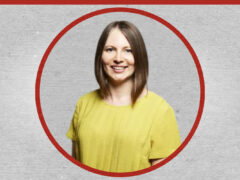 Comment
Leader's report The pre-conference leader's report is traditionally brief. Keir spent the summer on visits around the country.…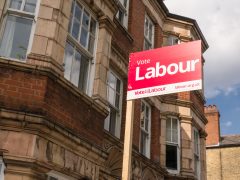 News
Labour's ruling national executive committee (NEC) has passed the rule changes that were legally mandated by the Equality…