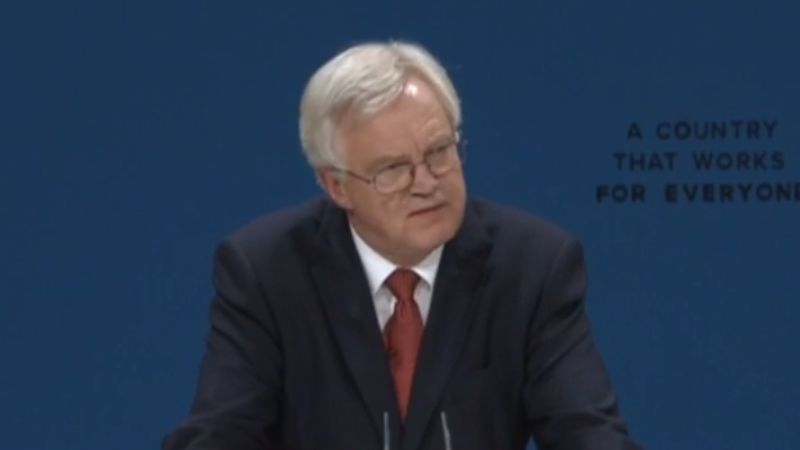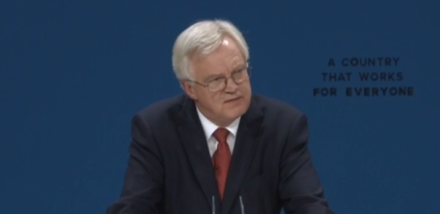 The entire Brexit project is descending into farce. The government is more vulnerable than ever to attack while Labour is two points ahead in the latest Survation polling and Theresa May's government is taking an increasingly shambolic approach to departure from the EU.
And it wasn't a good look for David Davis to turn up to a crunch meeting with the EU's representative Michel Barnier this week holding just a pen while the European negotiators had bundles of technical legal documents.
The Survation survey also showed a growing number of people wanting a say on the final terms of Brexit (with 46 per cent in favour to 39 per cent against), and 27 per cent of people saying Brexit should be halted altogether.
These changes in the public mood show that the Labour line on Brexit needs to provide strong opposition to the government's Brexit shambles. That means Labour must square the circle on single market membership and on the free movement of workers – both of which are possible, and both of which are a must if Labour is to become the party that will start to set the agenda on Brexit.
First, in Labour's manifesto, the party told voters that "freedom of movement will end once we leave the EU" – a statement of fact that implies this is the policy of the party.
Yet freedom of movement as it stands still gives Labour significant wriggle room to leave open our options on a final deal with Europe and give the UK a much better prospect of a successful outcome than the route taken by the government. Even with the UK in the single market, criteria can be set that means freedom of movement has some limitations – for example letting in European workers who have a certain amount of time to find a job here, funds to support themselves or a job to go to. Allowing freedom of labour opens the door to staying in the single market which could be worth four per cent of GDP, translating into tens of billions for the country and more money for our cash-starved public services.
Slight adjustments to current rules would be popular. New polling from Best for Britain and YouGov released this week shows that almost two thirds of of the British public (60 per cent) support freedom of movement if EU citizens find work within three months while only 24 per cent of people oppose such an arrangement. When asked about simply keeping our own freedom of movement rights as UK citizens in return for giving those rights to EU citizens, the answer is staggering: 69 per cent are in favour and only 13 per cent. Even when people are asked whether 'immigration' is one of the most important issues in the Brexit negotiations, the results are finely balanced with 46 per cent considering the issue as relatively or very important compared to relatively or very unimportant. Supporting freedom of movement is not only uncontroversial, it is popular.
The door is wide open for Labour to make its mark on the freedom of movement debate in three ways:
Firstly, by changing the UK's own scrutiny of freedom of movement within the current rules – as other countries have done. With the tools that the UK already has at its disposal, Labour can push for our border services to better monitor who comes in the UK and check who has adequate means to support themselves while they look for work.
Secondly, control can be increased by pushing for a slight tweak of EU policy. It's not impossible, for example, for the UK to negotiate an "emergency brake" which would give us the ability to limit immigration for a period if needed. EU leaders already agreed that the UK could adopt such a policy in principle.
Thirdly, Labour could make the case to an increasingly receptive public that free movement benefits us all – particularly with the innovations described above. The impact of Brexit is becoming clearer, with our economy likely to suffer from the brain drain of talented EU doctors, nurses and other workers returning to the continent.
The Labour leadership's position is one where the UK should be able to gain "full access to" the single market to reap the "exact same benefits as membership". There is no current model for any third country to leave the single market and still get the full economic benefits. If the leadership remains committed to its stance –  and we remember Keir Starmer's words that for Labour the outcome takes priority over the vehicle – then the only logical conclusion  is acknowledgement that single market membership is necessary to get these benefits. More than eight in 10 Labour members want the UK to stay in the single market.
The threat of a cliff edge, should the government's Brexit deal be rejected, has been all but killed off. But the shambolic nature of negotiations means that slipping off the cliff edge through either incompetence or political desperation remains a real risk.
Being prepared to use the full might of the parliamentary vote is vital: the choice may come down to a bad Brexit or no Brexit at all – and finding our place within the EU might be the best option for our country. This may not be as radical as it sounds. No one voted to become poorer or to have their rights reduced. This is popular with Labour's members too, because half think there should be a vote on the final Brexit deal with a further three in 10 answering "more yes than no" to the question – meaning 80 per cent of Labour members lean towards supporting a final vote in parliament.
Jeremy Corbyn has the opportunity to position Labour as a government-in-waiting by exposing and defeating the Tories' extreme Brexit platform. The young people – and others – who backed Corbyn in the election do not expect a Brexit where their ability to thrive at home and work and travel in Europe is curtailed because no one makes the case for free movement, the single market or the option of staying in.
After all, no Brexit is better than a bad Brexit, and the result we are facing right now threatens to be the most calamitous act of national self-harm in recent history.
Eloise Todd is chief executive of Best for Britain and a former Labour advisor in Brussels.
More from LabourList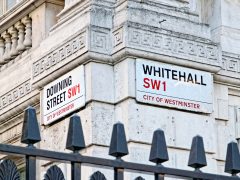 Comment
New governments need to make a splash, to make changes, to make their mark. The first 100 days…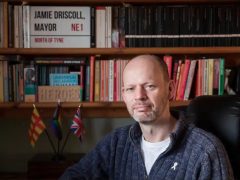 News
The Labour mayor for the North of Tyne region Jamie Driscoll has been blocked by the party from…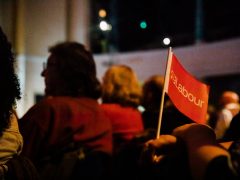 News
Labour Party membership has fallen by almost 170,000 since 2018 and by approximately 19,000 since last summer, despite…