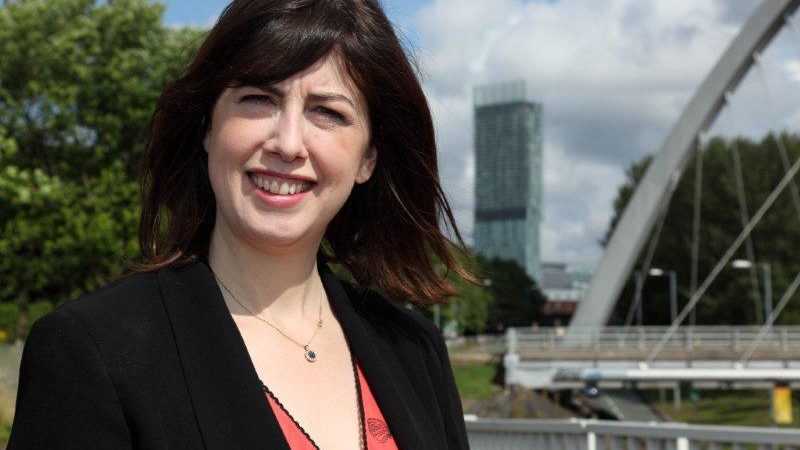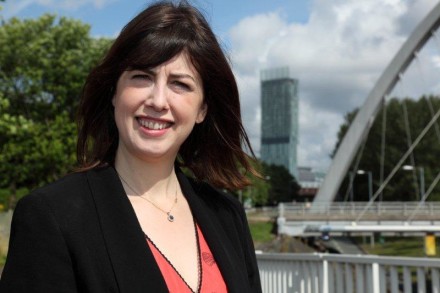 Social mobility — and the lack thereof for the many — is the defining issue of our time, creating a divided Britain, which is bad for our economy and our future.
Whether it's inter-generational inequality and the lack of opportunity for today's young people to progress, as the recent election brought to the fore; or the huge disparity in regional inequality and many communities left behind, which we saw expressed in the Brexit vote; or the growing divide between rich and poor, and stubborn wealth inequality — our country's failings on social mobility are the national challenge.
As the Social Mobility Commission's recent report, Time for Change, shows, despite some progress and well-intentioned policies, progress by successive governments has been painfully slow.
To be truly transformational, social mobility should be at the heart of all government policies, decisions and actions because it's only through a prolonged, determined and comprehensive government-wide strategy, alongside society and business, that we may actually start changing entrenched inequalities for the many.
We can't afford not to tackle social mobility.
The Sutton Trust has found that failing to improve Britain's low levels of social mobility will cost the UK economy a staggering £140bn a year by 2050 — or four per cent of GDP. By 2022, nine million low-skilled people will be chasing four million jobs, yet there will be a shortfall of three million higher-skilled people for the jobs of the future. The regional economic divide is even more stark: output per person in London is over £43,000 yet in the north-east it is less than £19,000. London and some of our renewed cities, like Manchester, are increasingly home to graduates, with vibrant, growing economies, while many other suburbs, towns and former industrial heartlands are left behind and hollowed out. This is the cause of huge political and social disquiet.
The generational divide is yawning, too. Over the past 20 years, poverty amongst pensioners has halved and their income today on average exceeds the income of working adults. Meanwhile, young people's earnings have fallen.
The wealth and income divide has also become much wider over the past 20 years, with top pay increasing much faster than the incomes of lower earners. In 1998, the highest earners were paid 47 times that of the lowest. By 2015 this had become 128 times more.
It's not just the economic price we pay for these failings, but as a society these divisions are causing unrest, anger and resentment, leading to political volatility and the rise of populism.
These are just some of the reasons why the social mobility agenda is so important and why it needs to be at the heart of not just all government policy but a national mission for our country.
Every budget, every bill, every policy should be judged against tackling these inequalities and boosting social mobility for everyone, everywhere, with a single cross-departmental plan to deliver it. That would mean looking at difficult issues like inheritance tax through to transport spending and social care.
Of course, education policy would be at the heart of this approach. In the early years, too many children fail to reach a good level of development by the time they start school. We need a clear plan to boost social mobility in this most fundamental of life stages, including quality teaching, family support and better-resourced children's centres, boosting early years pupil premium, and closing the pre-school gap in children's outcomes.
We need to double down on educational failure in schools, too. While much progress has been made at primary level, only one in three teenagers from poor families achieve basic GCSEs, compared with two-thirds overall. If bright children from poor families had the same support as others, four in ten would go to a top university. Yet today, only one in ten do.
We need to learn, not forget as the Tories are in danger of doing, the lessons of Labour's transformational London Challenge. First and foremost, we need a deep pool of great teachers. The government is in deep trouble on teacher recruitment and retention. Yesterday's pay settlement is a real disappointment. To tackle social mobility, teachers need and deserve a pay rise.
The second key point is funding. The increase in schools budgets over many years, coupled with targeted support such as the Pupil Premium, had a real impact on the attainment gap, which, until very recently, was narrowing. The real-terms cuts that schools are now having to make, even before the national funding-formula changes hit many schools, will again hit the poorest the hardest.
The government is kidding itself if it doesn't think that these crises facing schools are not going to widen the attainment gap, causing a major step back in social mobility in our schools.
Every part of the education system should be working to unleash the talents of all young people. Grammar schools entrench advantage and damage wider social mobility, with tiny numbers of low-income children attending these schools, up just 0.1 per cent since 2016. Unless they reform admissions urgently and show a substantial boost in the numbers of low-income children attending these schools, the state should stop funding grammar schools. League tables should be reformed, with pupil progress, not simply attainment, as the key measure.
Of course, there's lots more to do too on FE and sixth-form funding, university admissions and access to the professions, if we're to help everyone benefit from their talents alone. Not to mention our broken housing market.
Ministers like to say we can't afford measures to boost social mobility. I'd say we can't afford not to tackle this issue. Our economy and society pay a heavy price for people working below their ability and for wasted talent and wasted communities. Tory economics are false economics that will cost us dear in the long run.
Achieving a step change in social mobility for the many, not the lucky few, is the challenge of our time. Opportunity and progress for the young, a new deal for left-behind communities and a radical rethink of tax-and-spend policies all need reshaping around a new national mission to make Britain a world leader in social mobility.
While Brexit will dominate and define Britain, the true test of a successful country is one in which everyone is able to achieve their potential. A cross-government, bi-partisan social mobility strategy that commands the support of parliament is the only way to achieve this.
Lucy Powell is the Labour and Co-operative MP for Manchester Central
More from LabourList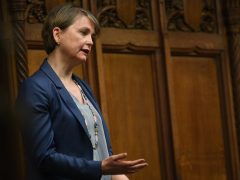 News
Yvette Cooper has declared that the government's announcement of plans to house asylum seekers in military sites as…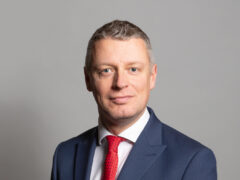 Comment
Labour is the party of housing. A decent, affordable home for all runs in our DNA. We know…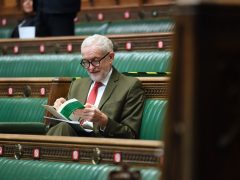 Daily email
The national executive committee yesterday voted to block Jeremy Corbyn from standing as a Labour candidate in the next general…