Surely there has never been a more damning indictment of a government than the spice-addicted living corpses currently populating the streets of Manchester and other British cities.
Theresa May and her predecessors'  draconian policies of austerity around housing, employability, addiction control, policing and mental and physical health plus rehabilitation, have created legions of pale, wasted, zombie-like figures that are human beings deserving of, and desperate for, compassion.
At least in new Labour mayors, like Andy Burnham in Greater Manchester, and national manifesto pledges to tackle poverty, build affordable homes and restore our health and social care services, there is hope for these most vulnerable people.
As with previous addiction epidemics (and spice is spreading everywhere from Stoke to Liverpool and Birmingham to Wrexham), the key is availability. The substance, which is a combination of laboratory-made chemicals designed to mimic the effects of the psychoactive compound in marijuana called THC, is difficult, though not impossible to detect. Which means it is a whole lot easier to hide when there are cuts to the customs and prison service. In this case, even the usual Tory policy of just criminalising everyone who uses drugs doesn't work either – since the number of police officers slashed since they took office tops 20,000.
Users tell us that they turn to spice to self-medicate and that it beats boredom and long, meaningless days. In that respect, it appeals to the prisoner and the homeless. For the former, overcrowding and the lack of educational and vocational rehabilitation programmes in prison have to be factors. Of course incarceration should be a punishment but if we want it to be a deterrent, then we should occupy prisoners' time with learning useful skills – not allow them to slide into casual drug use.
Spice is a fairly new phenomenon only outlawed with other so-called legal highs last May, so research on the subject is scant. But charities are saying that around 90 per cent of homeless people in Manchester are using the drug. Some have been turned onto it in prison, but with half-gram bags priced as low as £5, the appeal is great to those most vulnerable.
As a GP, the physical and mental health of homeless people gives me grave concerns. Charities tell us that nearly three-quarters of those living on our streets have experienced health problems. The life expectancy of a homeless woman is just 43 years. The health dangers associated with spice include heart difficulties and kidney failure, while it can provoke psychotic and violent behaviour which may be taken out on other homeless people.
The response from May's government is to simply underfund or shut down any organisation attempting to help, house, educate, upskill and support those living rough. Which in my book, means simply letting them die.
Locally, hope has shone brightly, thanks to the newly elected Labour mayor, Andy Burnham. He has pledged to end homelessness in the region by 2020 and has introduced a fund to give vital financial support to groups that can help frontline services care for those without a home. Those projects might include schemes to build accommodation for young people and help them gain education or find work; mental health programmes, including addiction recovery and arts projects; and the rebuilding or refurbishing of empty properties to offer to those threatened with homelessness.
Burnham's personal commitment to donate 15 per cent of his mayoral salary to help the homeless has also resonated with residents and acted as an inspiration to all of us to do more to aid those most in need. But even with that support, May's government continues to hamper efforts, and he will be aware that homelessness has grown by a third in Greater Manchester in recent months.
As with so much of our latest manifesto commitments, Labour's stance on homelessness is all-encompassing and based on a real desire to help the most vulnerable. Commitments to creating more housing association properties, fairer rents and re-establishing better social care and training opportunities are crucial. As is the drive to improve mental health services, fund our police and courts so that the supply of narcotics is stunted, and increase early intervention programmes.
For my part, I am campaigning to make healthcare more accessible to homeless people, declaring my practices 'homeless friendly' and encouraging my NHS colleagues to do the same. I also want those surgeries to be a hub of communication, so that we can talk to those living rough and understand the issues they are facing.
But as ever, it is only the Labour pillar of making society fairer that will really raise people out of homelessness, poverty and despair.
So let us continue on that road, oppose Tory heartlessness and make sure our streets aren't populated by the hopeless, the helpless and the tragically addicted.
Dr Zahid Chauhan is a GP in Greater Manchester and Labour councillor for Oldham council's Alexandra ward. 
More from LabourList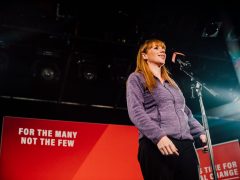 News
Labour's deputy leader Angela Rayner has launched a series of councillor training sessions with the aim of boosting…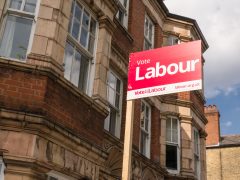 News
Submissions closed at 5pm today for those wanting to respond to the call for evidence put out by…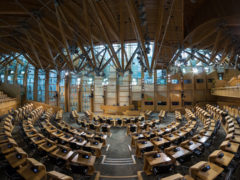 News
Scottish Labour has confirmed that it will be seeking support from other parties and tabling a motion of…