No teacher came into work last Thursday planning to take it easy in light of the government's decision not to scrap the public sector pay cap.  Like nurses, teachers have a duty of care for those individuals who are entrusted to us. However, it was hard not to feel a little deflated.
The pay cap, which affects not only teachers but all public sector workers, has been in place since 2010 when the Tory-Lib Dem coalition came to power and was originally only going to last for two years. According to the NUT, this has amounted to a 15 per cent cut in pay in the last seven years due to the fact that inflation has been much higher than the one per cent pay increase afforded to us. That's more than £3,000 for a newly qualified teacher (NQT) alone.  
Now, in many ways I am one of the lucky ones, since 2010 I have been promoted a few times and moved up the upper pay spine which has meant I haven't felt the full impact of this pay cap. However, for some this isn't the case.  I know teachers who, faced with increased costs, are really struggling to pay bills and provide food for their families.  
For many teachers their job is a primary income and needs to be stretched a long way. I know others who are moving to teach abroad, with the promise of higher wages and lower living costs, and worse still, teachers who are simply leaving the profession. This is even more prevalent in the south of England, and in particular London, where the cost of living is so high.  
Which comes on to another major issue with this pay cap, one which I know is felt by colleagues in nursing and in the police force and I am sure by people in other public sector services as well; recruitment. Anyone who, like me, is in a middle management position and trying to fully staff their department will know how what bleak times we are in. Even with some shortage subjects being paid to train we still aren't seeing enough quality teachers coming into the profession.
With Philip Hammond promising more money for schools, he has been adamant this will go towards new institutions, and not towards staff pay increases, which begs the question, who is he going to find to staff these new schools?  
To ensure all children have the best possible education we need to ensure we have fairly paid and fully qualified teachers as well as schools that are well resourced. Of course this involves spending money which is why I supported Labour's proposals to raise corporation tax at the recent general election. In the long term a well-educated, high skilled work force is what businesses really need. We also need to invest in specialist teachers who can teach practical subjects, some of which are cut from the curriculum due to cost implications, to cover the growing skills gap.
Recently we have heard cabinet ministers Michael Gove and Boris Johnson call for Theresa May to remove the pay cap, less than a week after voting against Labour's amendment. However, don't be fooled by the words of two men who have supported seven years of the cap, not to mention huge cuts to schools funding. This is clearly just opportunism on their part, spearheading leadership challenges against a weak and discredited prime minister.
We know that only Labour will invest in our teachers, who in turn will invest in our children's education.
Chris Vince is a secondary school maths teacher and was Labour's parliamentary candidate for Chelmsford in 2015 and 2017.
More from LabourList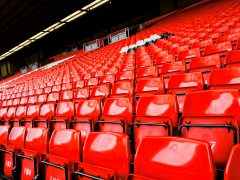 Comment
What a day. From BBC breakfast in the morning, being pressed on the proposed new football 'super league'…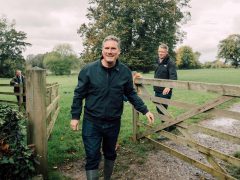 News
Labour has launched its rural England policy review and outlined its plan to become "the party of the…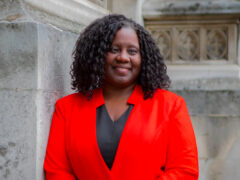 News
Marsha de Cordova has criticised the race and ethnic disparities report published last month as a "shoddy, point-scoring…