I am 70 and was raised in a two-up-two-down damp council house in Lancashire by my mum and grandma along with my brother. Our father had deserted us when I was a baby. There was no bathroom, outside toilet, hot water or central heating.
I left school at 15 without any qualifications and worked in a factory followed by six years in the Women's Royal Air Force then three years as a secretary before attending college and university where I acquired a degree in 1979, thanks to grants. I own my little bungalow but live on my state pension with no savings. I am also lesbian.
I joined Labour to vote for Jeremy Corbyn – and it is the first political party I have signed up for. I have delivered leaflets and done a bit of canvassing. I agree with the majority of Jeremy's ten point plan (although I do think we should have proportional representation and believe we should stay in Europe).
There have been big changes over my lifetime in challenging discrimination but here I am, in 2017, in relative poverty compared to my heterosexual female friends, most of whom have done very well and, I have to be honest, I am envious of them being comfortably off.
The two main reasons why I only have a state pension are interlinked: Firstly, I have experienced employment discrimination throughout my life because of my sexual orientation; secondly, I have devoted a large part of my life supporting LGBT people, especially LGBT youth.
Thirty years ago I jointly set up the Lesbian Information Service followed by Gay and Lesbian Youth in Calderdale. Before 1987 I was involved in women's rights but realised because I identified as a lesbian in my youth, my experiences were invisible and ignored.
Making progress
Labour have been at the forefront of challenging the inequalities facing LGBT people. However the levels of mental health problems and suicide and self-harm facing LGBTs, especially young people, remain high. Why is this?
Homophobic bullying in schools is one reason. Another is that the age of identifying and coming out has dropped significantly: LGBTs are coming out at 11, 12, 13, 14 – a vulnerable time for any young person let alone someone who is dealing with the realisation they belong to a stigmatised group with all the harmful and negative messages they have internalised.
Not all young people are vulnerable. I found that once middle class young people have found support from their peers, developed a positive identity and come out to their parents – who have accepted them – then they fly. One problem crossing all classes can be if the family is religious – in some cases this can mean deeper conflict and parental rejection.
Many of the young people I have supported, however, faced added layers of prejudice over class, gender, race and disability. Through my work and my own personal experiences I began to realise that tackling homophobia was not enough – we have to take what I call a multi-oppression approach (intersectionality). Belonging to several oppressed groups makes individuals significantly more vulnerable.
Labour and inequality
Labour has done a lot to challenge the inequalities of class, disability, age, gender, sexual orientation, race, ethnicity and religion but progress has been significantly undermined under Tory rule.
Challenging inequality usually means supporting different groups and their issues, i.e. working class, women, BAME, LGBT, disabled, youth, old people, etc., but has ended up in prioritising one group above another, leading to further divide and rule and ignoring intersectionality.
Developing an equal equality strategy
An equality strategy should unite everyone and encourage more democratic involvement. Labour must continue to tackle issues that are specific to certain groups but, at the same time, look at the manifesto proposals and identify those which can apply to all oppressed groups equally, rather than prioritising one over another. For example, with a shadow cabinet that reflects the population with regard to gender, class, ethnicity, sexuality, disability instead of prioritising just women.
This would apply to most of the current equality proposals and help identify which issues face specific groups and which face all oppressed groups.
But we also need to identify and tackle the underlying causes of this two-sided coin of oppression and privilege – most of us have a foot in both camps and belong to both oppressed and privileged groups at the same time.
The six key institutions which create and perpetuate oppression and privilege are religion, medicine, law, the media, education and the family. They have used similar methods throughout history which have prevented us from uniting.
So my solution is that Labour asks local and national groups, including BAME, LGBT, women, Jews, Muslims, the disabled, the working class, the elderly and young people to identify forms of oppression and distinguish between discrimination and internalised messages of superiority.
The party should analyse the responses and then produce a document which puts unity of the whole spread of British people at the heart of its policymaking.
More from LabourList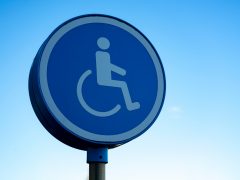 Comment
Disabled people were promised a bold, transformative new national strategy – but what we got was far from…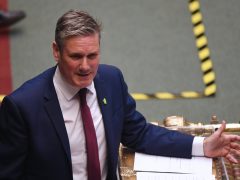 Comment
There is a gaping hole where the government's employment rights policies should be. But while ministers continue to…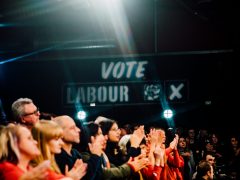 Comment
Of the many tragic missed opportunities over the last five years, the failure to build a political bridge…