Harriet Harman has said she would have "definitely" beaten Ed Miliband if she had run in the Labour leadership contest in 2010.
The former cabinet minister said she was "nailing" it as interim leader after Gordon Brown stepped down and believes she would have triumphed over Ed and David Miliband because Labour members knew her better.
Harman, who served as deputy leader for eight years, said she would have beaten one of the "young Turks" who were seen as favourites for the role.
She told the BBC, however, that despite her popularity with the membership there was "no sense anywhere, as there often is with women, that I was leadership material".
Ed Miliband ultimately won the top job with the support of trade union votes after his brother, David, secured a majority among Labour members. The other contenders were Ed Balls, Andy Burnham and Diane Abbott.
Harman told Radio 4's Reflections with Peter Hennessy that she had to overcome expectations simply to stand for the number two's role.
"There was no sense anywhere, as there often is with women, that I was leadership material. That it's very easy to see men as leadership material. Somehow it's more difficult to see women as leadership material, and therefore you're being counter-intuitive as putting yourself forward. It was counter-intuitive in a way for me to be putting myself forward to be deputy leader, let alone leader of the opposition."
Harman served two stints as acting leader, in 2010 and 2015, with each in a particularly difficult set of circumstances – on the first occasion Labour had been ejected from government and watched as the coalition introduced deep spending cuts and trashed the Blair-Brown record while, second time around, the party was convulsed by a row over the welfare bill which helped fuel the rise of Jeremy Corbyn. Harman recalled how she threw herself into the job in 2010.
"When I became leader of the opposition on an acting basis, and really worked my socks off to do the best for the party who were like raw and miserable with the 2010 defeat and being chucked out of government and I was like I've got to step up and really nail it in prime minister's questions, in the Budget response, in the Queen's Speech response, going all around the country, speaking at regional conferences, and actually to my internal surprise in a way I found I was really nailing it," she said.
"And going around the country party members were saying, 'you're nailing it, we're so proud of you, why aren't you standing for leader?' And I was so relieved not to be cocking the whole thing up that I took it as a great compliment, but I didn't go that next step and think they're asking me why I'm not going for leader. Why aren't I? I just never got to that point.
"And it was clear then, as it turns out, that the party hadn't taken to David Miliband, they didn't elect him. And they hardly knew Ed Miliband, but they elected him whereas they did know me and they did like and support me. So I think if I'd have stood I definitely would have got it. Whether I'd have made a success about it well, we never know, but I think I would have got it."
Harman won the deputy leadership in 2007, narrowly beating Alan Johnson, and stayed in the role until 2015.
More from LabourList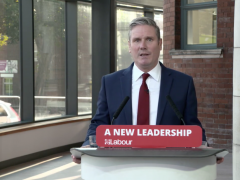 Daily email
New polling has found high levels of consensus among the British public on the economy. Clear majorities were…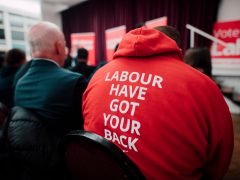 Comment
Values matter: what we and those around us hold dear is one of the biggest predictors of political…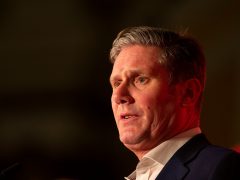 News
Keir Starmer will use his first conference speech since becoming leader to promise Britain that the party he…