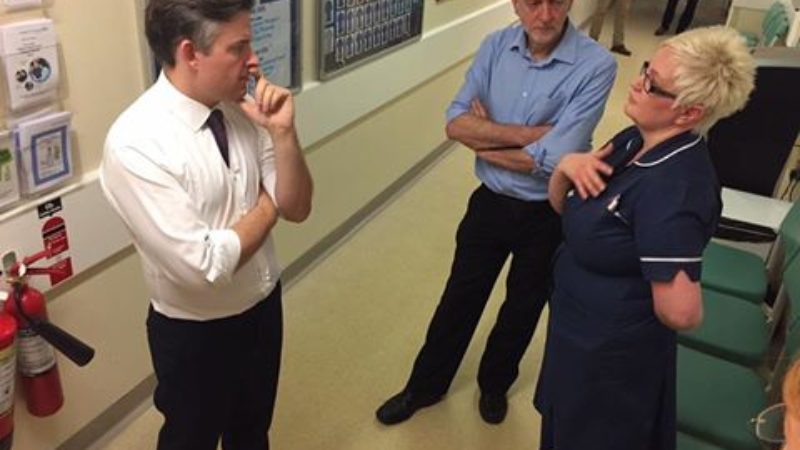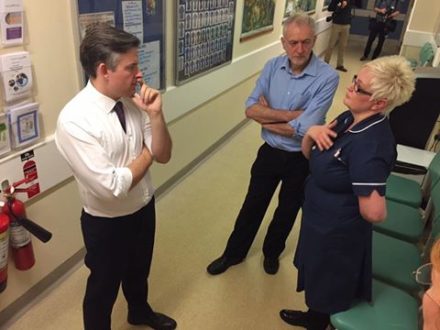 Today we are holding the first of our Labour NHS rallies. Over the coming months I'll be taking our message on the future of the NHS to our target constituencies across the country.
This coincides withe the publication today by the NHS of new figures that show just how far standards have slipped during Theresa May's first year as prime minister. Waiting lists for treatment are close to four million, thousands are waiting too long for cancer checks, people are stuck in hospital with no medical reason to be there and millions are waiting too long in A&E.
Earlier this week I revealed figures showing that rising numbers of maternity units are having to shut their doors to new mothers because of staffing problems. And in addition to this, Labour's analysis of the GP Patient Survey shows that more than 10 per cent of people trying to get an appointment last year couldn't get one at all.
Across the board, a combination of government underfunding and neglect has pushed NHS services to the brink.
Today I will be in Cornwall to meet some of the staff who are working so hard to keep services running in the face of the neglect and disinterest of May and her ministers.
At the June election, one of the most decisively popular policies that Labour put forward was a pay rise for public-sector workers. Wages in the NHS have fallen by 14 per cent since the Tories were elected in 2010. It is this casual disregard from ministers towards the workforce which has left NHS units so badly understaffed, and spread patient services so thin.
Morale is at an all-time low and the government urgently need a sustainable, long-term plan for getting enough staff of all specialities in place to keep patients safe.
Crucially, though, plans to improve services have to be backed with more money. Hospital finances have been stretched to breaking point and the result for patients is treatments delayed, operations cancelled and appointments harder to come by.
The government's attitude is nothing less than disgraceful. May and her chancellor, Philip Hammond, have refused every opportunity to boost NHS funds.
Time and again, capital budgets have been raided to keep the show on the road. Today I have also revealed figures showing a huge rise in the amount of NHS land that's up for sale, raising fears of a fire-sale of valuable assets to plug the Tories' financial black hole.
Patients deserve better than this. After a year of chaos, with patient standards getting worse by the month, it's time for ministers to bring forward a plan for how they're going to get the NHS back on track.
Winter crises are an annual challenge for the NHS, but this is the first time the crisis has stretched into summer, too. May's first year in charge has been marked by failure across the board in the health service.
For the sake of patients and their families, and for the sake of the staff who go the extra mile to look after them, the prime minister must now start to give the NHS the attention it needs.
Jon Ashworth is the shadow health secretary.
More from LabourList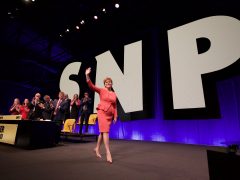 Comment
As allegations of Tory corruption and incompetence go up, their poll lead goes down. The two main parties…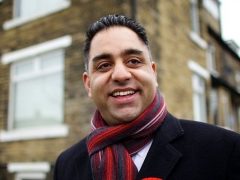 Comment
Boris Johnson's government is one that holds the working class, in all its diversity, in utter contempt. And…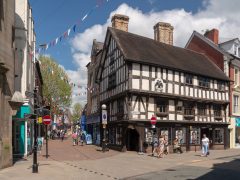 Daily email
Dominic Raab is under fire again for his mishandling of the Kabul evacuation. The former Foreign Secretary, recently…