This is the full statement to mark International Youth Day which has been published by Cat Smith, shadow minister for voter engagement and youth affairs, and Kate Osamor, shadow international development secretary.
The Labour Party joins the United Nations in marking International Youth Day and recognising the positive contribution the world's youth make in transforming their societies. This important day reminds us that young people are how we make the world fairer, safer and richer.
However, the UK government under the leadership of Theresa May is failing to prioritise the needs of young people. Not only have they been disproportionately hit by years of Conservative austerity, but the current cabinet has no strategy in place to ensure that the most vulnerable and disadvantaged young people get the support they need.
Following the 2017 general election, the youth policy brief was absorbed into "sport and civil society" under Tracey Crouch at the department of culture, media and sport. However, youth policy is not listed as a responsibility of the new minister, there has been no official announcement or clarification on this decision, and we are still waiting for the department's delayed "youth policy statement" which was set to be announced over the "coming months" last November.
Under Priti Patel, the department for international development has also gone silent on its youth commitment. Back in 2016, DFID was holding a London youth summit, launching an ambitious youth agenda, establishing a specialised youth team, and promising to back young people around the world with a set of concrete commitments. Now the youth team has been restructured and merged, and there's little sign that Priti Patel is listening to young people or stepping up funding for the work.
In June, the Labour manifesto captured young people's imagination because it promised to deliver the real opportunities that the youth are demanding. These included scrapping tuition fees and bringing back student grants and the education maintenance allowance (EMA); introducing a real living wage of £10/hour by 2020 for all over 18s; banning unpaid internships and zero hours contracts; bringing back housing benefit for under-21s and introducing an inflation cap on rent rises; and lowering the voting age to 16. In contrast, the Conservative Party assumed that young people were apathetic to party politics and ignored young voters.
Today is a time for action. International youth day should offer a wake-up call to the government: stop delaying, and keep your promise to put forward an ambitious policy agenda for young people, at home and abroad. Only a Labour government will make it a priority to help youth around the world transform their countries for the better.
More from LabourList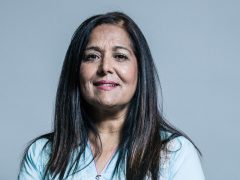 Comment
Boris Johnson's Conservative Party won a mandate to 'level up' the UK at the 2019 general election. The…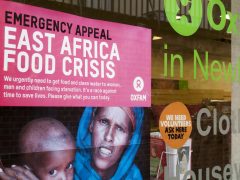 Comment
Someone in East Africa dies of hunger every 48 seconds. This is the result of the imperfect storm…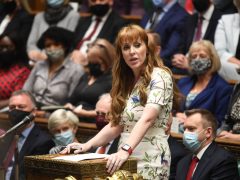 News
Angela Rayner has accused Boris Johnson of "watering down the rules to save his own skin" after the…