A leading Corbynsceptic activist has challenged Momentum and one of the Labour leader's key aides to kill off attempts to deselect MPs and to concentrate on fighting the Tories.
Luke Akehurst, secretary of centre-left group Labour First, today demanded frontbencher Chris Williamson give up the "obsession" with efforts to unseat serving MPs.
Williamson, who regained Derby North in June on a staunchly pro-Corbyn ticket, hit back and said the party was focussed on delivering policy on key economic reforms.
The shadow fire minister has repeatedly called for mandatory re-selections for Labour MPs.
Leading figures on the centre-left have voiced fears, however, that supporters of Jeremy Corbyn could use internal measures to "purge" MPs who have criticised the leader.
Today Akehurst and Williamson traded arguments on the BBC's World At One.
"Traditionally people haven't ousted their MP for reasons of ideological differences," Akehurst told the programme.
"This could be ended really quickly be Chris or indeed by Jeremy Corbyn and other leading figures around Momentum, say [founding chair] Jon Lansman who runs it, just saying: 'we don't want anyone to get rid of any sitting MPs we want to work everyone in the Labour Party whatever their starting point ideologically. We are going to get from the 40 per cent – that really good achievement we got in June – to winning a general election'.
"All of us have got to be resolutely focussed on fighting the Tories not on trying to get rid of each other at a local level. It is really counterproductive, it is a waste of time and it is damaging to party unity and it could be stopped immediately by a clear signal from the top."
Williamson, who has been a prominent media voice since ousting the Tories from his old Midlands seat, countered by demanding a renewed focus on policy.
"We had the biggest increase in the Labour Party's vote share since 1945 and the opinion polls put us on a higher standing than when we were at when we won in 1997 under Tony Blair. The important thing is to focus on the issues: about the economy, about public services, a compassionate social security system and dealing with the housing crisis."
Akehurst, a LabourList columnist, has credited Corbyn for his television performances during the election campaign but repeatedly criticised the "antics" of the far-left.
Today he told Williamson: "Drop the obsession with rule changes, drop the obsession with mandatory de-selections. Realise we are all on the same side against the Tories."
The MP said, however: "Jeremy has already said that he is not interested in wholesale de-selections… I favour mandatory re-selection because I think it would enhance the role of members of parliament because they would be getting an endorsement from their members."
Williamson finished by saying: "Let's work together then Luke".
More from LabourList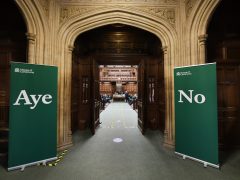 News
The House of Commons has approved, by 263 votes, Labour's expression of support for protecting holiday pay entitlements…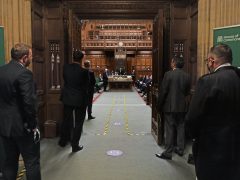 News
Tory MPs abstained on a motion put forward by Labour today against government plans that the opposition party…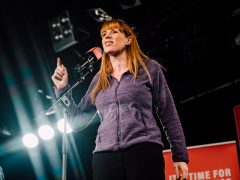 News
Angela Rayner has demanded that the Conservative Party apologise after Labour's lawyers wrote to the director of public…