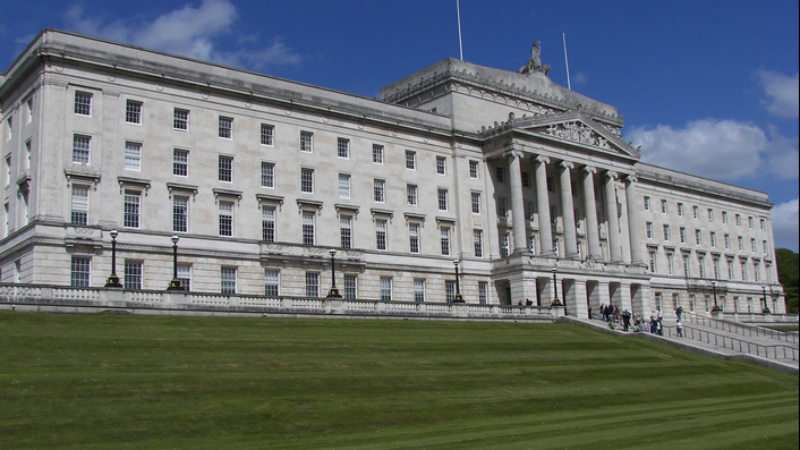 Sunday was the anniversary of the death of Mo Mowlam. Elected as a Labour MP in 1987, she was best known for her tireless work in the Northern Ireland Peace Process. While not without her critics, she was indispensable for getting the parties around the table for the agreement. The Labour party continues to hold itself out as the party that finally forged a peace in Northern Ireland.
Northern Ireland is back in the news for a variety of reasons – there is now an increasing awareness of the lack of Human Rights provisions in terms of access to abortion and equal marriage. But no less importantly, once the UK has left the EU, the Irish border with the North will become the UK's only external EU border. The current open border arrangement has been key to maintaining peace. On more practical terms, people who live and work both North and South of the border cross it every day for school, work and visiting family. Many farms around the border do not neatly fit into one of the two countries and the ability to cross freely keeps them in business. Ireland is also a key trading partner with the UK, and this is facilitated by current circumstances.
I am therefore baffled to discover the lack of understanding, or willingness to understand Northern Ireland. I, and many others, have been writing, speaking and shouting about the issues for years, and all has fallen on deaf ears. I've heard a plethora of excuses – it's only 1.5 million people, "politics is different there" or "they wouldn't want us to get involved". None of these stand up when faced with the potentially disastrous effects of Brexit on Northern Ireland. When Mo Mowlam was negotiating peace in the 90s, the country was much more difficult politically and the job was always regarded as a dangerous one. But she knew that she was fighting for a larger cause.
I can't just blame a lack of understanding on the mainland for the stagnation in Northern Ireland. The failure to form a government is devastating. Rather than compromise, the main parties are both setting down red lines in the negotiations, ensuring that stalemate perseveres. From my perspective, this shows that either they are taking peace for granted, or perhaps the extent of the peace was overestimated, and the underlying resentments have not yet been resolved. Disenchantment with politics in Northern Ireland is growing. There have been calls for MLAs to have their pay stripped until a government can be formed.
At previous critical junctures, the Irish and British governments have stepped in, as they are mandated to do under the Good Friday Agreement. I am therefore appalled to see many in Britain, including many in Labour, criticise Leo Varadkar for commenting on Northern Ireland or making suggestions regarding the effects of Brexit. That is what is supposed to happen. James Brokenshire, the Northern Ireland secretary, has been no asset to politics in Northern Ireland. The continuous extension of the deadline to form a government leaves Northern Ireland in limbo. I know that the other options would be difficult – but that is his job. What is the point of being secretary of state for Northern Ireland when you do little to ameliorate the situation in Northern Ireland? Theresa May has also been woefully absent. Compare her closed door talk to a few ministers to Varadkar's speech in Queens, Belfast.
But this isn't just down to the government – Mo Mowlam started her work as the shadow secretary for Northern Ireland. She forged relations with all stakeholders and Labour ministers were at the table for all discussions. We need to fight to get this now. Every time May or Brokenshire meet to discuss abortion, equal marriage or the Irish border, Owen Smith needs to be at that table. Labour MPs, councillors and members need to support him in doing this. Everyone says that they 'want' a solution to the Irish border – but wanting something does not force it into existence. We need to put in the hard work.
Northern Ireland needs to be taken seriously by the government and other stakeholders. There's a joke about the UK's help in Northern Ireland: "you broke it, you buy it". But there is a seriousness to this joke. Many of the issues caused in Northern Ireland were caused by British presence or opposition to that presence. If we are to be equal partners in devolution, the government needs to recognise that fact. They owe a duty of care to every single person in Northern Ireland, who are (or at least have the right to be) British citizens. I'm not saying, as some are, that a disastrous Brexit would re-open the Troubles, but tensions are certainly rising and the time to find a solution is running out fast.
Charlotte Norton is a lawyer and editor of the Young Fabians magazine Anticipations. She is from Coleraine in Northern Ireland. 
More from LabourList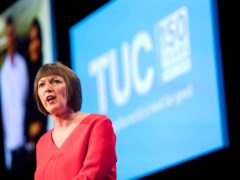 News
Frances O'Grady has a demanded a "pandemic-scale intervention" to combat spiralling energy bills after analysis revealed that annual…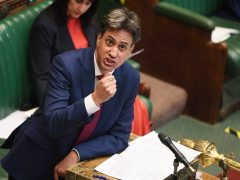 News
Ed Miliband has declared that the Conservatives are "missing in action" on the cost-of-living crisis after the government…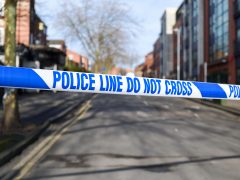 Comment
90 minutes into what felt like the millionth Tory leadership hustings, Rishi Sunak uttered the words of a…