Labour is on course to form the largest party in a general election but would fall short of an overall majority, according to a tantalising new forecast.
Jeremy Corbyn could lead Labour to 293 seats, according to a prediction by Electoral Calculus.
If the study was proved right, Corbyn could make it into Downing Street with the support of the SNP.
The report, which is described as a "tentative prediction of what would happen if there were another general election soon", shows Labour emerging five seats ahead of the Tories, who would be on 288.
It also predicts the Scottish Nationalists would remain on 35 seats while the Lib Dems — now led by Sir Vince Cable — would be flat on 12 seats.
"The challenge for Labour is to advance on its current position and get more clearly ahead of the Conservatives, whilst keeping the party united as Brexit proceeds," Electoral Calculus said.
"The challenge for the Conservatives is to keep some political legitimacy in the eyes of the public and not to make a mess of Brexit. Minority governments tend not to last very long, so another election before 2022 is a possibility."
The research will also sound alarm bells for Labour, however, because it suggests that if new constituency boundaries were in force then the Tories would win 278 seats, 14 ahead of Labour.
Electoral Calculus (comparison with 2017 election)
Conservatives: 288 (318)
Labour: 293 (262)
SNP: 35 (35)
Lib Dems: 12 (12)
Plaid Cymru: 3 (4)
Greens: 1 (1)
Prediction based on polls from 11 to 19 July.
More from LabourList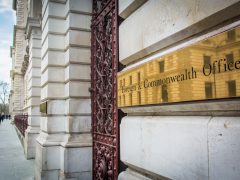 Comment
In under two weeks, world leaders will meet in Glasgow for the latest attempt to address the global…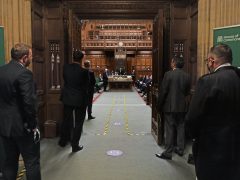 News
Labour has approved the renewal of the Coronavirus Act and allowed it to pass without a formal division…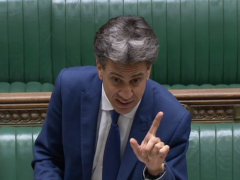 Comment
Full text of Ed Miliband statement in the House of Commons on the government's net zero strategy. Let…