The government has been forced to admit that the coalition and Tory governments have consistently overestimated international student overstaying figures. For six years as home secretary, Theresa May claimed almost 100,000 international students stayed longer than visas permitted. The actual figure was under 5,000. This level of incompetence should shock.
Sadly, any MP handling immigration issues will not be surprised. Over 300,000 people are waiting for Home Office or UK Border Agency decisions on visas and other issues. Many of my inner London constituents wait well over the suggested six months for decisions. I do not blame the civil servants for the delays: there are not enough of them and the rule changes since 2010 have undermined the integrity of their work.
The horrendous impact is felt not just by individuals and their families though, employers and taxpayers lose out too. Examples from my own patch of London include:
 a Canadian entrepreneur delayed from starting his business for ten months as the Home Office applied the wrong policy;
a Nigerian man whose visa was rejected on incorrect grounds. It took three judges to rule in his favour before the Home Office stopped wasting taxpayers' money challenging decisions;
a PhD student with a £40,000 research grant who was forced to rely on a local foodbank due to Home Office delays.
A memorable example of the Home Office's ineptitude is a family I have helped for two years. They have three infant children, all born here. Due to a Home Office administrative error on visa renewal forms, they were forced to stop work and have been waiting for an appeal date for over a year. In this time they have been made homeless, become reliant on foodbanks and charity, and were on the brink of having their children taken into care until Southwark Council provided help beyond its statutory duty.
Brexit will generate more work for the Home Office but it is uniquely unqualified to step up to the plate. The Government's leaked post-Brexit EU immigration strategy revealed that new visas and registration will be required for non-UK EU nationals seeking work here. Obviously, the new costs to employers will make them less competitive – and will leave the NHS footing the bill for 54,000 current staff. The government has yet to say what the exact costs of this new tax on employment will be – but many employers fear the worst.
The Home Office will also need new staff to manage the extra caseload; if the proposed system was operating now over 100,000 visas would have been needed last year. This is on top of the volume of work the Home Office already fails to manage. Six month delays or more for new workers to start will horrify employers, especially the hospitality sector and food and drink industry.
In 2006 Labour home secretary John Reid claimed the Home Office was 'not fit for purpose'. In 2017 Brexit has rung its death knell; it simply cannot survive in its current form.
Neil Coyle is Labour MP for Bermondsey and Old Southwark
More from LabourList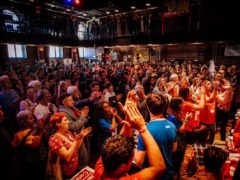 Comment
Labour's parliamentary selection process is under major scrutiny – and for good reason. Across the country, local left-wing…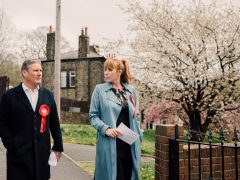 Comment
The last time Labour went from opposition to power in 1997, we were able to harness a wave…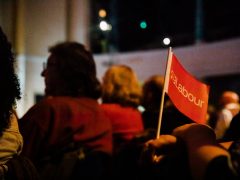 News
The local selection committee in Uxbridge and South Ruislip has been disbanded with "immediate effect" and the results…