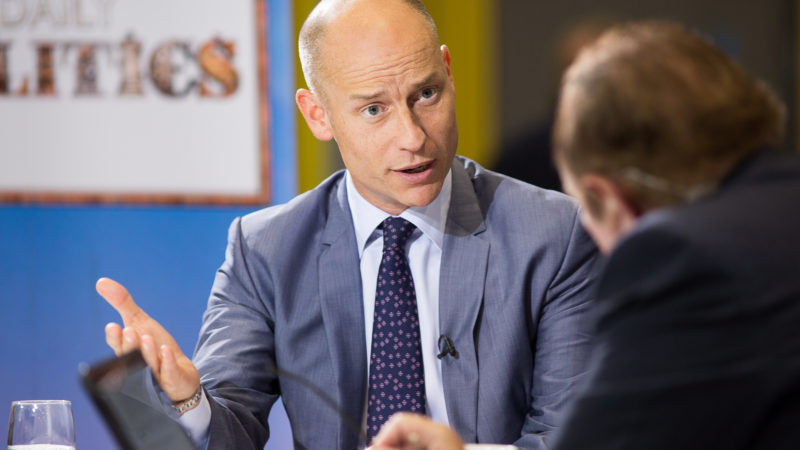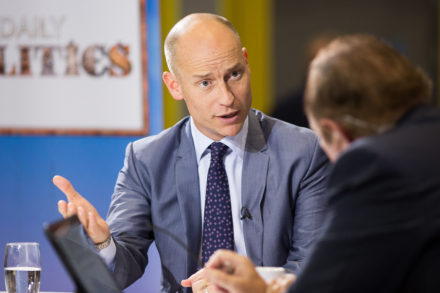 On Sunday Keir Starmer used an article in The Observer to call time on the ambiguity that had come to define Labour's approach to Brexit since the referendum. It was an approach that had served us well on 8 June, but it was never sustainable. With the clock ticking, the economy tanking, the pressure from Brussels building and the country crying out for some political leadership, it was high time that we set out our stall.
For several months I've also been arguing that our party and broader movement should adopt a clear, principled and pragmatic approach to Brexit that would enable us to:
– leave the EU by walking calmly across a bridge, rather than by leaping recklessly off a cliff;
– recognise the reality of the EU's non-negotiable position on the phasing of the Brexit talks (ie divorce details first, long-term trade and partnership talks second), and therefore focus on the resulting inevitability and centrality of the transition deal;
– commit to a transition deal that delivers as much certainty and stability as possible, and that can realistically be secured in the highly compressed timeframe available (ie has to be off-the-shelf, rather than bespoke);
– seek progressive reform of free movement of people and labour on the basis of sectoral quotas set through negotiation between trade unions, employers and government, as outlined here: People are worried about immigration – Labour must devise a fair system and reunite the country;
– acknowledge that a transition deal based on membership of the European Economic Area (EEA) and European Free Trade Area (EFTA) is therefore the only viable option, as outlined in Britain can use EEA as comfortable waiting room before Brexit, Labour should reach out to Tories on Brexit, and in my speech back in January in the article 50 debate.
The position that Keir set out on Sunday delivers brilliantly, both in terms of the emphasis that it places on the pivotal importance of the transition deal, and in terms of its unequivocal rejection of the government's 'fantasy politics' insistence that it will be possible to negotiate a bespoke transition.
So far, so good. But in stating that a bespoke transition deal is a pipe dream, then we must, by definition, be saying that an off-the-shelf model is required. And the fact of the matter is that if we are looking for a ready-made transition model, then EEA/EFTA membership is the only viable option. As well established and well understood international frameworks the EEA and EFTA offer precisely the security, certainty and stability that our country so desperately needs, in these turbulent times. Therefore the sooner we can define and specify the type of off-the-shelf transition deal that is required the better, as doing so will demonstrate that we are the only political party that truly understands the devastating impact that further uncertainty and instability will have on the jobs and livelihoods of the very people that we were elected to represent.
Committing to an EEA/EFTA-based transition would also provide much-needed clarity in terms of our position on the reform of free movement of people and labour. Twenty-four hours after the publication of Keir's Observer article, the Guardian's front-page headline was: 'Backlash over Labour's shift to soft Brexit', and the piece quotes senior Labour MPs stating that the front bench's newly clarified position risks alienating voters who support greater controls on immigration.
But the crucial point here is that EEA not only provides its members with maximum access to the single market, it also allows them to suspend and reform freedom of movement.
Articles 112 and 113 of the EEA Agreement provide EEA member states with the legal base for managing the inward flow of EU citizens. EEA member states are entitled to unilaterally invoke article 112 safeguard measures, thus enabling them to suspend freedom of movement and replace it with a sectoral quota-based system. As Richard North points out in his highly informative paper, single market participation and free movement of persons, article 112 safeguard measures were invoked in 1992 by no less than four of the then seven EFTA members, namely Austria, Iceland, Switzerland and Liechtenstein, all citing the need to protect real estate, capital and labour markets.
Moreover, Martin Schulz, the former president of the European parliament and now the SPD's candidate for the September federal election has spoken in positive terms about a "safeguard clause" that would "introduce quotas after a certain immigration threshold is achieved in specific regions and industries".
This zombie government, led by an utterly discredited prime minister, is guilty of gross incompetence in office. The cabinet has spent far more time negotiating with itself than it has with Brussels, and the Brexiteers are seemingly intent on doing potentially irreparable damage to our economy, and to our broader national interest through the flippant, bombastic and childish way in which they think and talk about the EU. It is therefore absolutely imperative that the Labour movement unites around a settled position on Brexit, so that we can signal to the British people and to our European partners that we are the only grown-ups in the room, and that we're ready, willing and able to negotiate a principled and pragmatic deal.
Full membership of the single market is not possible without being a member of the European Union, but in shifting to EEA/EFTA membership we would be leaving the EU and becoming part of an internal market that is deeply integrated with the single market.
And this shift would also allow us to reform free movement and retain tariff free access to the EU via the EEA, and via EFTA we would have a customs arrangement with the EU27, ensuring frictionless trade while also being able to negotiate free trade deals with the rest of the world.
Transitional EEA/EFTA membership would therefore enable us to fulfil not only the ideas outlined by Keir over the weekend, but also those of Jeremy and the manifesto upon which all Labour MPs stood and members campaigned, just a few short months ago.
The next step must now be for Labour to commit to an EEA/EFTA-based transition. And it is a step that cannot come quickly enough. For well over a year now we have been grappling with the vexed question of how best to reconcile maximum access to the single market with greater controls on immigration, and the contrast between the front pages of Sunday's Observer and Monday's Guardian shows that these differences of opinion are far from settled.
And yet, whilst the debate has been raging, could it be possible that the opportunity to square our Brexit circle has been staring us in the face?
Stephen Kinnock is MP for Aberavon. 
More from LabourList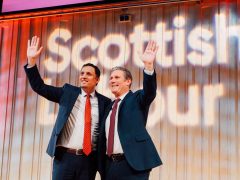 Daily email
Rutherglen: Will Labour win – and would it really signal Scottish revival? Starmer is hitting the campaign trail…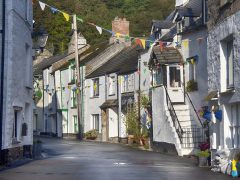 Comment
Labour has promised a 'Take Back Control Bill' in the first King's Speech. Aimed at England, it must…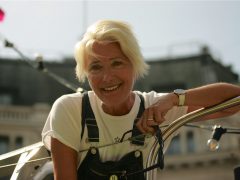 News
Almost 100 climate activists, experts and campaigners from around the world have written to Labour leader Keir Starmer,…