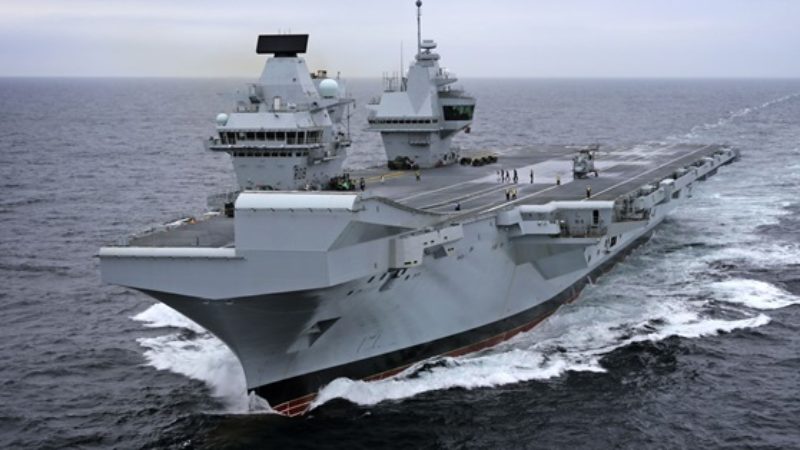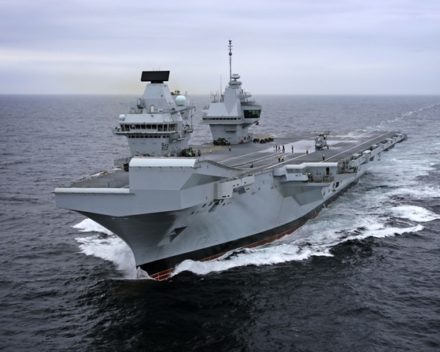 Ahead of the general election I wrote in LabourList about how vital it was that we move the defence debate on from Trident and into the wider needs of Britain's Defence and Security Policy. Election over, this is evermore vital if we are not to risk losing the gains we made in June in places like Plymouth and many other parts of the country.
Only last week the Royal Navy's new aircraft carrier, HMS Queen Elizabeth, triumphantly sailed into Portsmouth. Amid the fanfare, Vice Admiral Sir Simon Lister dutifully and very rightly applauded this ship, the largest ever seen in the Royal Navy. But when asked by the BBC about the need for cuts elsewhere, Admiral Lister said that is "for the government to decide" and that that the Navy "does not see cuts coming at this time." It is highly unlikely that this modern twist on a Nelsonian "blind eye" will magically turn to the Navy's advantage as it did for Horatio at the Battle of Copenhagen in 1801.
With much less ceremony the government launched its National Security Review last month, intended to examine the viability of existing plans based on the 2015 Strategic Defence and Security Review (SDSR) and to ensure Britain's investment in the necessary capabilities is as joined-up, effective and efficient as possible. Defence Secretary Sir Michael Fallon says the SDSR need to be "refreshed", adding "to see whether it still holds good in the light of Brexit from 2019 onwards."
The hard reality that ministers must face up to is that government finances are increasingly stressed, and that the gamble taken by Philip Hammond when he was defence secretary has failed. Back then his heavily underfunded defence programme was based on an expectation of finding around £20bn of "efficiency savings" over 10 years, most of which have yet to be identified. Worse still, our medium-term economic prospects are gloomier by the day and our buying power in defence may be sadly dented by the steep fall in the pound against the dollar and the euro.
As a former senior naval officer, and having taken part in the 2010 SDSR, it is clear to me that the £20bn savings target is impractical and unwise, especially when taken on top of the huge reductions made since 2010 that have already badly damaged our defence and security capabilities. With so-called "efficiencies" thin on the ground and an ever-wider range of serious threats emerging, there will be hard choices over what capabilities we really need to keep our country safe – or the government must simply put more money into defence.
This already discredited Tory government, perhaps with nothing to lose, is likely to put off the hard choices and continue to peddle its fantasy over our military capabilities in the hope that it will not be caught out by events. This is reckless behaviour by the Tories and so it's our responsibility to hold them to account.
It's high time the Labour Party bites the bullet and recognises that we don't have to submit to the Tories being the supposed "champions" on defence, any more than we let them rule on the NHS or housing policy. We need to show the electorate that we are serious about security and that we offer a credible alternative that is not trapped by reckless disregard of reality and strategic misrepresentation. We must be bold enough to go beyond our focus on industrial strategy and supporting Armed Forces personnel and veterans, to add in a new focus on the nuts and bolts of the defence and security capabilities we need.
There is a tremendous opportunity now, to be better prepared for the next general election, by bringing defence into the vote-winning stream of the many policies that made this year's manifesto so popular. We should form a tightly focussed group to conduct our own defence and security review, properly constituted with the authority and oversight of our shadow defence team. Empowered to meet with key staff in the Armed Forces and MoD, the aim would be to equip our party with the understanding and insight to critically challenge the dangerous folly of this government's approach to defence and to prepare a credible alternative based on sensible and ethical foreign policy.
The "exponential growth" in our defence capabilities claimed by government ministers and Plymouth's Tory MP Johnny Mercer is as misleading on national security as Boris's "£350m extra per week for the NHS" comments over Brexit. Voters would welcome solid facts and a clear alternative defence policy to help their difficult voting decisions.
Unless Labour gets on with this, the country could soon be left with little more than a collection of expensive, unbalanced and hollow defence capabilities that may not stand the test of any serious challenge. Perhaps Admiral Lister gave more away than he intended on the arrival of HMS Queen Elizabeth in Portsmouth bereft of fighter aircraft for at least 5 years. His comment that since Britain once again has an aircraft carrier "the US has an open invitation to operate with us" tells me that Sir Michael Fallon's refresh of defence policy for a post-Brexit world may not quite meet everyone's interpretation of "taking back control".
Gareth was Labour's candidate for South East Cornwall in the 2017 general election. He is a former Royal Navy Commodore, retiring in 2013 after a career in which he saw active service in submarines blockading Argentine ports after the Falklands War in 1982, in counter-Soviet operations until 1990, and on land in the 1991 Gulf War and 2003 Iraq War. He served as Defence Attaché to the UK Ambassador in Tokyo from 2007 – 2010 and was Labour's Police & Crime Commissioner candidate for Devon & Cornwall in 2016.
More from LabourList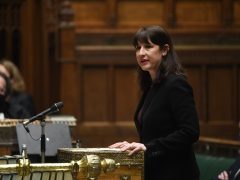 News
Labour has urged the government to close a "major tax loophole" in the windfall tax ahead of a…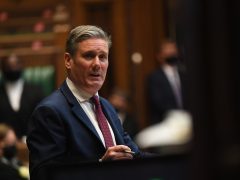 News
The Labour Party is preparing to make several significant policy interventions on the economy to combat the rapidly…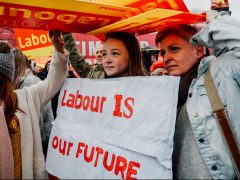 Comment
This summer marks the rebirth of a national Labour students organisation. Its predecessor, marred by factionalism and disagreement,…