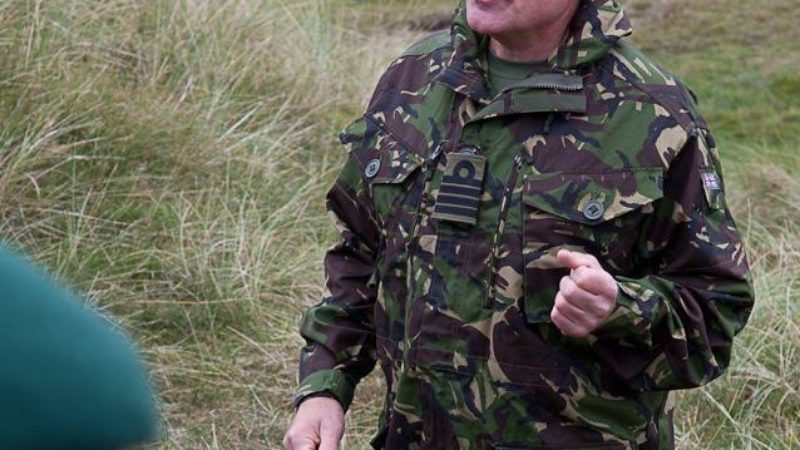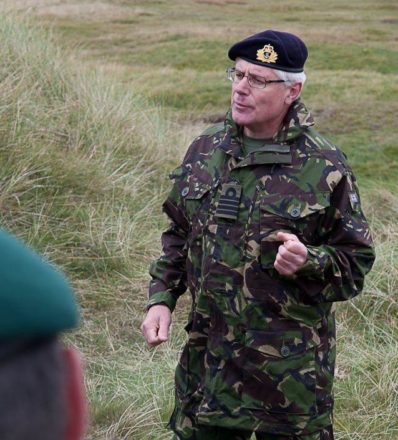 Defence has always been a difficult issue for Labour to talk about. But lately it's been more difficult than usual with senior Labour politicians getting tripped up in media interviews and contradicting one another about the renewal of Trident.
We call it defence for a reason but, when Labour is involved in discussion, too often the debate becomes about the prospect of us operating the nuclear deterrent. We need to find a way out of this laser-like focus on Trident and whether our leader would ever press the red button.
Many in Labour have a long history of campaigning for unilateral disarmament and it is part of any healthy democratic socialist party that different views are both voiced and heard. But the manifesto we are standing on is clear, "Labour supports the renewal of Trident" but "will lead multilateral efforts with international partners and the UN to create a nuclear-free world."
As a candidate in this election and a former Royal Navy officer, I want to help re-write our narrative. Defence is not just about Trident and it is our responsibility to move the debate on to the wider issues of a defence policy and shine a spotlight on the Tory cuts – they are no friend of the forces.
The Tories have cut our Armed Forces to the bone over the past seven years and this is putting our national security at risk. Defence spending is at its lowest level for 20 years, at a time when the risks from international terrorism and wider global conflict are growing.
What's more, these cuts also put at risk many high quality jobs for people working directly in the defence industry and throughout the supply chain including the British steel industry. Labour's manifesto commits to a procurement process that supports steel, defence manufacturing and promises a national shipbuilding strategy – this is joined-up and long-term thinking that has the potential to secure people's livelihoods and their communities. We should be shouting about this from the rooftops.
We are bombarded by false and desperate comments on defence by Conservative politicians. But actions speak louder than words. The Tories scrapped our small but very effective aircraft carriers (most recently HMS Illustrious) and the Harrier fighters and maritime patrol aircraft, punching big holes in our capabilities for years to come. They have cut the numbers of Royal Navy frigates and destroyers to only 19, the smallest fleet in our history. They are selling off HMS Ocean just after spending £65m on her refit. Not only is this wasting taxpayers' money but it is short-sighted.
HMS Ocean gives us a powerful and flexible air and amphibious assault capability, but is also a highly capable multi-role platform well-equipped for operations from humanitarian disaster to international diplomacy, with a life-span of at least 15 more years.
Two expensive and much larger aircraft carriers are being brought into service, but we can only crew them by stripping people from other ships. We won't ever have enough fighter aircraft to operate them to full capacity.
Having cut the Royal Navy by 7,000, the Conservatives appear now to be walking away from the Royal Marines. They have downgraded Plymouth's "42 Commando" role and reduced its size. I fear that the recently announced sale of HMS Ocean sets the scene for an end to our commando forces, as the expense of providing a realistic amphibious capability is beyond the reach of the badly squeezed defence budget, which is already seriously underfunded against existing commitments.  The loss of our Commando Brigade would be a shameful dishonour to their history of service to Britain.
Labour's defence and security strategy will extend across UN peacekeeping, cyber security, counter-terrorism and humanitarian support, as well as the full war-fighting capabilities which must remain at its heart. Our promise is to improve life for serving personnel and veterans, who still don't get the support they need. On the doorstep, we need to tell people about Labour's proposal for a "homes fit for heroes" programme that will insulate the homes of disabled veterans for free.
The first line of our manifesto says that the primary duty of any government is to protect and defend its citizens but Conservative spending cuts have put Britain's security at risk and weakened our defences. Labour's manifesto outlines a commitment to spending at least two per cent of GDP that will be welcomed by the Armed Forces and those that they protect. Now, more than ever, and in the face of terrorist atrocities on our shores, we need their presence to back up our police service and keep our citizens safe.
Let's start talking to voters about our defence policy as it is set out in our manifesto and make it clear that the biggest threat to our safety and security is another five years of Tory cuts to defence.
I know I have quite a task ahead to take the lead in South East Cornwall – but as a former Royal Navy commodore, I just see it as another challenge. If you want to help me meet that challenge, you can support me on my Crowdpac page.
Gareth Derrick is Labour's candidate for South East Cornwall and a former Royal Navy commodore who retired in 2013 after 36 years' service. He saw active service in Cold War submarine missions, the Gulf War and the Iraq War. He was Labour's 2016 police and crime commissioner candidate for Devon and Cornwall.
More from LabourList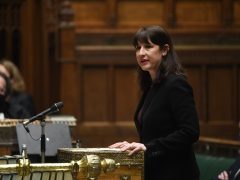 News
Labour has urged the government to close a "major tax loophole" in the windfall tax ahead of a…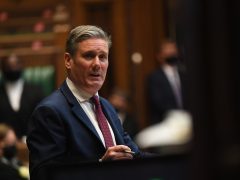 News
The Labour Party is preparing to make several significant policy interventions on the economy to combat the rapidly…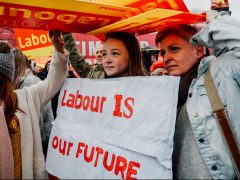 Comment
This summer marks the rebirth of a national Labour students organisation. Its predecessor, marred by factionalism and disagreement,…