This year, Labour Party conference takes place during the 10 days between the Jewish high-holy-days of Rosh Hashanah and Yom Kippur. Traditionally, it is a time where Jews seek to repair the bad things they have done to their colleagues, friends and family, and recommit to being better people for the year ahead.
Yesterday, the NEC handed conference an opportunity for Labour to recommit to being a better party.
By adopting the Jewish Labour Movement's rule change on banning discriminatory behaviour, it has demonstrated its willingness to begin the process of repairing Labour's reputation not just with the Jewish community, but with those who feel that sexism, homophobia, ageism, racism and other forms of discrimination are still pervasive within our ranks.
How conference votes, and how the party reacts, will determine if there is true willingness to do what should have been done from the start: stamp out bigotry.
Since the first high profile allegations of antisemitism began surfacing in the run up to the 2016 local elections, JLM worked flat out to demonstrate why the party needed to act. It took two inquiries from Jan Royall and Shami Chakrabarti to reach a conclusion that we already knew too well. Discrimination within the party does exist, and we are ill equipped to deal with it
In response, JLM tabled a motion to change the party's rule book at last year's conference. At JLM's leadership hustings, Jeremy Corbyn even committed to adopting our motion so it could be heard immediately without the usual one year's delay. That didn't happen.
In the intervening period, JLM worked with the party to find ways of getting to the heart of the problem. Our training module "Tackling Antisemitism, Engaging Jewish Voters" has now been delivered to over 1,000 party members across the country, and we joined the NEC's equality sub-committee.
Despite these challenges, our commitment to securing Labour into power never wavered. Our efforts during the local, mayoral and general elections saw our rapidly expanding membership deployed to marginal seats. JLM has been affiliated to the Labour Party for near 100 years. We are as committed to it now as we have ever been in the past, during times of strife and jubilation.
In the run up to this year's conference, we returned to the issue of our rule change. Setting out our case, in my last LabourList article, our two principle arguments were clear:
Firstly, discrimination within the party against the "protected characteristics" needed to be made a disciplinary offence. This would ensure the minority of antisemites, racists, misogynists and homophobes who shame the party can be dealt with for their bigotry, and not just when it brings the party into disrepute via the national press.
Secondly, it asked for the loophole to be closed that allowed bigots to defend their hate by justifying it as a "belief or opinion".
At no stage did we call for life time bans. We worked always to strengthen due process. We sought always to preserve the protections that prevent the disciplinary process from being used to settle political battles. We engaged with the party and the leadership in good faith, on the basis that they were working for an outcome that could be passed with unanimous consent.  
Those efforts were greeted in some quarters by derision, suspicion and downright conspiracy.
Long negotiations across the party, with the leadership and the NEC and its committees culminated in the final text that was presented for agreement yesterday.  There was no dissent in the room, and no-one discreetly left for a strategically timed comfort break. We got what we asked for. Jeremy Corbyn thanked us for getting it done.  
This is a significant moment. It demonstrates that the party may finally be ready to take the kind of action it should have taken from day one.
But it isn't over just yet.
On Tuesday morning of conference, voting delegates from the CLP and affiliate sections will be asked to vote on the rule change. Will they follow the lead of the party leadership, the trade unions, CLP representatives, the parliamentary party, regional and socialist society representatives? We will find out next week.
Peter Mason is a councillor in Ealing, West London and a member of the Labour Party's national constitutional committee. 
More from LabourList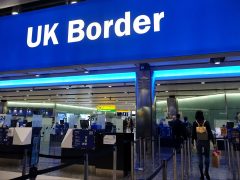 Columnist
Does Labour think that immigration to Britain should be lower? The party found the question hard to answer…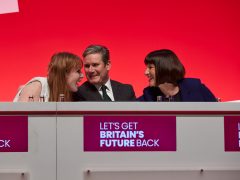 Columnist
The crisis in public services is visible to every British citizen. Waiting lists, crumbling buildings, exhausted staff. All…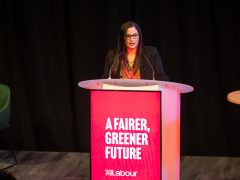 News
"If an election was called tomorrow, as a member of the national executive committee, I feel confident that…