Later this month at conference, Labour will finally have an opportunity to put right the uncomfortable truth that we treat crimes against the party more harshly than we do crimes against each other.
Standing against the party, supporting a candidate who stands against us, or being a member of a proscribed organisation earns you an automatic exclusion.
Acting in a way that is prejudicial or grossly detrimental to the party can earn you an entry into the complex world of Labour formal disciplinary processes whose ultimate sanction is – as was the case with George Galloway – a hearing before the national constitutional committee (NCC) and potential expulsion.
On the issue of wrongdoing against each other, like harassment or discrimination, our rule book is less clear.
At conference an amendment to the rules, proposed by the Jewish Labour Movement and by CLPs across the country, as well as proposals from the NEC, will seek to resolve this once and for all.
Firstly, it will make discrimination a specific offence. Engaging in behaviour that discriminates against any of the "protected characteristics", like racism, homophobia, or sexism will lead to serious action, and bring about the zero-tolerance culture John McDonnell and others have been so clear about achieving.
When bad behaviour by members toward members morphs into bulling, harassment and even discrimination then we have a duty to act. The Labour Party is the party of equality. Equality is a cornerstone of our identity and the driving objective of our social and economic mission. We are the party that when in government introduced sweeping reforms to the law, culminating in the Equalities Act of 2010.
Secondly, a rule change will close the loophole that informs how the party's ultimate disciplinary body, the NCC, deals with cases of discrimination.
As it stands, the NCC cannot "have regard to the mere holding or expression of beliefs and opinions" when deciding if someone has broken the rules.
This unqualified sentence in the rule book is designed to ensure that the disciplinary process cannot be abused, for exampling by trying to settle scores against people with whom we disagree politically. This protection is as important today as it has ever been.
This very same sentence, however, allows for the most bizarre of defences that enables racists, homophobes and misogynists to claim that these beliefs and opinions cannot be punished.
By making it clear that discrimination based on protected characteristics can never be a genuinely held belief or opinion, the party can give absolute assurance to those suffering from discrimination that their tormentors will be dealt with and not tolerated.
As a party, we are entirely within our rights to define the kinds of values we expect of our members and the behaviour we expect toward each other.
The Labour Party has undergone a phenomenal rise in our membership over the past two years. With it, so too have our internal tensions and tribulations increased. Far too often, personal and political battles old and new spilled over into fraught meetings, social media and sometimes the national press.
Whether on the incredibly disturbing behaviour that is said to be happening in some CLPs, or on allegations of antisemitism, the party and its leadership have faced heavy criticism from those who wish to see us deal with our challenges with greater speed and impact.
The Royall and Chakrabarti Inquiries, a social media code of conduct, new disciplinary guidelines, as well as the strengthening of the party's capacity to deal with the volume of complaints it receives are all actions that bring us closer to restoring confidence. But, for an institution that is 117 years old, democratic, and governed by a pretty hefty rule book, it can be easier at times to fall back onto speculation, supposition and defeatism that nothing will ever be done.
We must behave better. We do not need to agree with each other all the time. Political difference and debate, even within the party, allows us to better understand and articulate ideas. But we must conduct ourselves in that spirit of solidarity and respect that is featured so prominently on the back of our membership cards.
Equality isn't the kind of thing that's achieved overnight. History is littered with too many examples of movements that fought long and hard to achieve it. They are often the very same moments in history that the Labour movement is most proud of having been associated.
By passing the rule change at conference, we have an opportunity to remind ourselves that there is still much more to be done, that we are willing to achieve it, even if that means starting with ourselves.
Peter Mason is a councillor in Ealing, West London and a member of the Labour Party's national constitutional committee. 
More from LabourList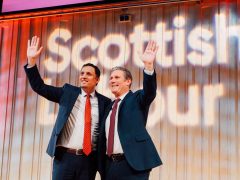 Daily email
Rutherglen: Will Labour win – and would it really signal Scottish revival? Starmer is hitting the campaign trail…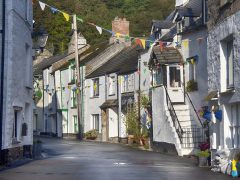 Comment
Labour has promised a 'Take Back Control Bill' in the first King's Speech. Aimed at England, it must…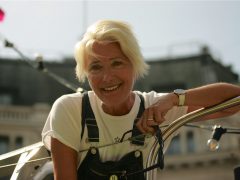 News
Almost 100 climate activists, experts and campaigners from around the world have written to Labour leader Keir Starmer,…