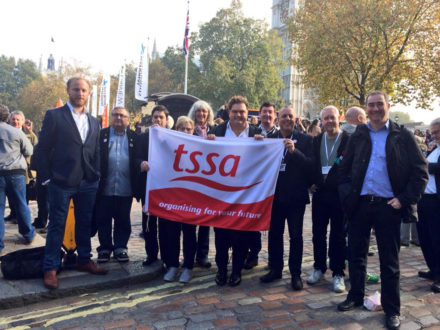 The Tory Brexit shambles is an ever-more damaging, ever-more embarrassing spectacle. As the clock ticks, the Tory troika charged with ending our affiliation to the EU and putting in place a viable alternative, expose their weakness and lack of strategy on a daily basis. From Boris's buffoonery and Fox's delusions to Davis's dead-end negotiations, our people are being incredibly badly served. Tory Brexit cheerleaders only now appear to be grasping the fact that the EU 27 will simply not dance to their tune.
Within our movement, multiple arguments are now being made for the case to stay within the single market and customs union. Our union shares many of the concerns about the impact of leaving these structures. In Ireland, we have members from Cork to Belfast who are extremely perturbed that the introduction of any border, as it will have dramatic negative human and economic consequences for them.
Moreover, the economic shocks of the Brexit vote are already causing a drop in real wages as the pound slips and inflation rises. We haven't hit rock bottom. Further negative economic free-fall will continue if we simply walk away from the EU without a deal.  And, as always, it will be our members and their fellow working people who pay the highest price. The Tory toffs and newspaper billionaires who encouraged us down this increasingly blind alley will be immune to its effects. I welcome the momentum gathering behind Labour's front bench who are now earnestly developing a strategy of opposing Tory Brexit with vigour at every stage. The government is weak, unstable and unable to sustain many defeats. Labour's new stance towards Europe brings much closer the day we make Jeremy Corbyn our prime minister.
Our union's raison d'être is defending our members' interests, which is why for us, the EU debate does not start with markets or customs arrangements centre-stage. Our focus is our people, their rights and those of their families, which includes retaining their ability to move  across EU borders freely. After all, no one is going to restrict what capital does. Yet many within Labour's family continue to argue that any new relationship with the EU must bring an end to free movement. Labour has rightly called out the Tories for using EU nationals in our country — and by implication British citizens in Europe — as bargaining chips during Brexit negotiations. Here, without doubt or hesitation, Labour led the debate to a higher moral and political ground, thus undermining May's nasty Tory party. Defending free movement requires Labour's front bench to grasp the nettle again.
Let's face the facts. EU migrant workers don't pay low wages, bosses do. Politicians, predominantly  in Westminster, deregulated our UK labour market, not workers.  Still less those from other EU nations who don't even get a vote in our general elections. In France, banker-President Emmanuel Macron's so-called reforms are a euphemism for deregulating its labour market and attacking workers' rights. They are driven by a national political agenda, not an EU directive. I hope French workers will successfully frustrate his aggressive measures. He deserves a bloody nose. And likewise, we should be resisting those who seek to divide working people by the accident of birthplace.
Pitching workers against each other is what the bosses do. Jeremy Corbyn's election as leader of our Party is rapidly detoxifying the neo-liberal poison that has left far too many of our people behind. Labour's Manifesto for the Many is a powerful, prescriptive antidote by which to combat divisive deregulation. Labour's pledge to introduce a £10 an hour minimum wage, sectoral collective bargaining, positive rights for workers, scrapping anti-union laws together within bogus self-employment have signposted a new economic path towards shared prosperity for all. Our party's commitment to create a new powerful Ministry for Labour and tougher discrimination legislation will better restructure and rebalance our economy in the interests of working people. Tory Brexit is completely incapable of ever matching Jeremy's offer.
Our labour movement was from inception an internationalist movement formed to build bridges and unity among working people across our globe. Our first principle is that an injury to one is an injury to all. That's why I am proud that our union, in conjunction with LabourList, will rally at Labour Conference for an end to the division and exploitation of workers, not free movement. Forget "hard" or "soft" Brexit. Labour must step up as the party of the people. Free movement in a world without borders for working people has always been part of our movement's dream. Let's build on making this a reality, rather than fall into the trap of arguing for new walls. We have far more in common than that which divides us: workers of all lands, unite!  
Manuel Cortes is general secretary of the TSSA.
You can join him at the TSSA-LabourList rally at party conference in Brighton. The End Workers Exploitation Not Freedom Of Movement rally will take place at 9pm on Sunday 24th September, in the Albert Room of the Grand Hotel. You can find more details here. 
More from LabourList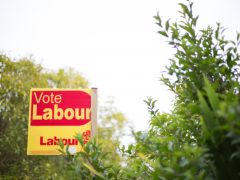 Comment
"It would be me being dishonest if I said we expected to lose," Harrow councillor David Perry tells…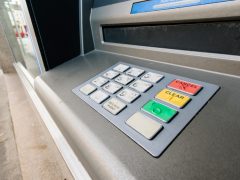 Comment
As bank branches across the country close and shops increasingly turn to contactless payments, the debate over access…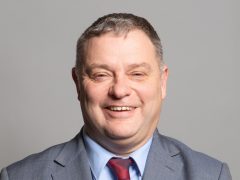 News
Mike Amesbury has quit Keir Starmer's frontbench team, telling the Labour leader that he would be resigning his…