A damming report published this week by the National Audit Office (NAO), the public spending watchdog, showed a significant increase in homelessness in all its guises.
The number of rough sleepers is up by a startling 134 per cent in seven years, while there has been a 60 per cent rise in the number of families living in temporary accommodation, including 120,540 children nationally.
The report also confirmed that the biggest contributors are the changes to welfare reform and the end of private tenancies, coupled with housing policies that are wholly inadequate. The findings are not only concerning but support claims from charities and housing organisations that we need to seriously address this issue and we need to do so now.
Anecdotal evidence of the alarming rise in homelessness has existed for quite some time and, as a councillor in Medway – where we have a housing waiting list of 20,000 – housing casework takes up the bulk of my time.
I have experienced first-hand a housing system which is fundamentally flawed, and policies which can at best be described as outdated and at worst as, ludicrous.
There are two cases that help to illustrate my point. The first involved a couple who had a young baby and had left their property due to the damp and mould issues, which the landlord refused to fix despite many requests. After sofa-surfing for many months they were told by the council that they had made themselves intentionally homeless and therefore were not entitled to any support.
The second family were asked to vacate a property, having received plenty of notice from their landlord.  They approached the local authority immediately and were told they would have to stay in the accommodation until they received court orders for eviction in order to be eligible for any help with finding a new home; a process that caused them much stress and damaged their relationship with the landlord. 
The serious lack of social housing has exacerbated the problem, with many local authorities relying heavily on the private sector to ease the burden; this is working less and less. For instance, in Medway, the number of landlords who will let to council tenants has decreased significantly with many realising they can actually get a better deal from ex-Londoners, who have been priced out of the capital and would rather not spend their life savings (presuming they have any) living in a shoebox, for far less hassle – thank you very much.
Rising private sector rents and cuts in housing benefits have simply priced people out. The result is hundreds of families chasing a small number of properties desperate to get their foot in the door, not dissimilar to a squabble of seagulls fighting over the last morsel of bread, no matter how dirty or soggy it has become.  The situation is dire and the system not fit for purpose.
If you needed any evidence of the human cost of the Tories austerity agenda then than this is it, with even the NAO criticising the government for taking a "light touch approach" while faced with a "visibly growing problem." And suggesting that ministers have no grip on the causes or costs of rising homelessness, having failed to grasp how the problem has been fuelled in part by their own "cost saving" measures.
Of course rough sleeping, as one strand of homelessness, is attached with a number of other complexities, including mental issues and drug and alcohol abuse. But even here the problem can be traced back to the steady reduction in funding for mental health services and support mechanisms for addicts, since the Tories came into power in 2010. Local authorities, as frontline housing providers, have been left to pick up the pieces while themselves facing significant cuts to their own budgets. And while some authorities have sought to find solutions others are simply overwhelmed by the sheer weight of the problem.
The government needs to take urgent action, which can start with removing the cap on local housing allowance (LHA) so those on the lowest incomes can once again access the private rented market.  
In the long-term, however, the whole system needs a fundamental overhaul to ensure it is in line with today's housing situation, taking into account the significant changes that have taken place, and is realistic in its assessment of the market.  
The on-going debate on housing is also inextricably linked to this issue, and we cannot continue to ignore the serious lack of social housing that is exacerbating the problem.  Some local authorities have taken it upon themselves to try and build more, working with the private sector to increasing social housing stock, but the situation is so serious they cannot resolve it alone and a coordinated effort with central government is still needed. From a crude economic perspective homelessness costs taxpayers more than £1bn a year, money that could surely be better spent in prevention rather than cure.
It is a disgrace that in the fifth largest economy in the world has seen such a worrying rise in homelessness with our government failing to get a grip of the problem. And if the Tories think that they get away with constantly chipping away at support services, benefits and local authority budgets without having a lasting and detrimental impact on our communities then they are gravely mistaken.  
This is the unacceptable and ugly face of Tory policies and unless they stop burying their heads in the sand this will be their legacy for generations to come.
The full National Audit Office report on homelessness can be read here.
Naushabah Khan is a Labour councillor for Gillingham South, housing spokesperson for Medway Labour Group and a former parliamentary candidate.
More from LabourList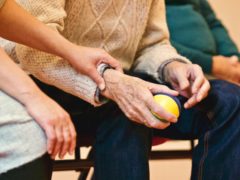 News
Nick Thomas-Symonds has slammed the government for its failure to include care workers in plans for a post-Brexit…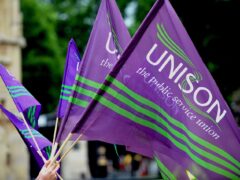 News
Labour leader Keir Starmer has thanked Dave Prentis for his "many years of outstanding leadership" following the news…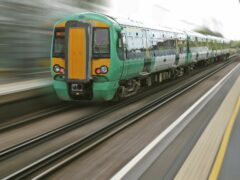 News
The TSSA has called for clarity over reports that the government is preparing to nationalise the railways, demanding…