Recent polling by Survation on behalf of LabourList ahead of Party Conferences shines a light on whether the Labour Party are on course for an overall majority at the next General Election.
Survation's headline voting intention on behalf of LabourList showed: Labour on 41 per cent, the Tories on 39 per cent, the Liberal Democrats on seven per cent and the SNP on three per cent.
Combining these polling numbers with Survation's other recent polling on behalf of the Mail on Sunday, as well as a Scotland-specific voting intention on behalf of the Scottish Daily Mail, would leave Labour as the largest party in Parliament, but still some 31 seats off an overall majority.
Such a general election result would see Labour winning seats such as Copeland, which they lost in a 2017 by-election, and Justine Greening's seat of Putney, but would see them lose four to the SNP in Scotland, undoing some of the gains made north of the border at the most recent election.
Labour's progress has been further underlined elsewhere in Survation and LabourList's polling. This time last year, nearly two-thirds of people considered Labour generally divided, compared to just 21 per cent who thought the same as the Conservatives; this year, only 43 per cent see Labour as generally divided, although they are still considered more divided than the Conservatives (39 per cent).
But it is not just in perceptions of division that Labour have made progress – or, rather, where the Conservatives may have faltered. Last year the Conservatives – as is conventionally the case – scored their highest rating for "managing the economy overall", "keeping taxes low" and "creating the conditions for stronger economic growth".
At the time of last year's poll, Survation's voting intention was 39/29 for the Tories over Labour. The government was rated 14 points higher on "managing the economy overall" than their party voting intention percentage, meaning voters of other parties were rating the government as very good or good.
This year's polling however indicates a notable deterioration public perception on these key issues.
In terms of "Managing the economy overall" the public rates the Conservative government at -10, from +13 a year ago, with only 35 per cent rating the government "very good" or "good", a change of – 23 points on what is always a core Conservative brand strength.h
The accompanying voting intention for this polling has the Conservative party on much the same as the 2016 polling.
More from LabourList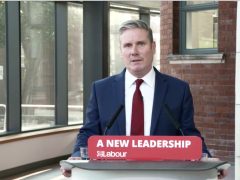 Comment
Below is the full text of Labour leader Keir Starmer's speech at Labour Connected from Doncaster. Thank you…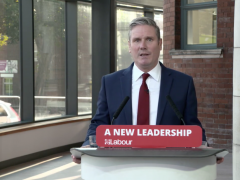 Daily email
New polling has found high levels of consensus among the British public on the economy. Clear majorities were…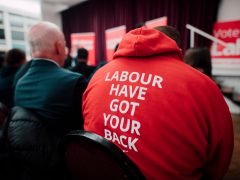 Comment
Values matter: what we and those around us hold dear is one of the biggest predictors of political…