Figures released by the Office for National Statistic (ONS) this month showed that unemployment fell by 57,000 in the first three months to June, bringing the total official figure down to 1.48 million.
The jobless rate has now fallen to 4.4 per cent, its lowest level since 1975. Wages also grew faster than expected, up to an annual rate of 2.1 per cent compared to last year, beating the 1.8 per cent forecast by City of London analysts. The government has hailed these figures as proof that it was "building an economy that works for everyone", but behind the headline numbers the economy continues to perform poorly.
Second quarter GDP growth in 2017 was estimated to have been just 0.3 per cent, making the last six months the weakest period of growth since 2012, something the ONS called a "notable slowdown in the economy". While wage growth has increased, wages in real terms are estimated to have fallen by 0.5 per cent in the first three months to June once inflation is taken into account.
The Resolution Foundation estimates that pay is now falling in 80 per cent of job sectors. Weekly earnings are still £15 below their peak in 2008 and at the current rate wages are set to be lower in 2021 than before the Tories came to power.
The strong labour market combined with weak GDP and wage growth means that productivity has continued to slide. The ONS figures show that output in the first three months to June fell by 0.1 per cent, failing to recover after a decline of 0.5 per cent in the previous three months. Productivity is now lower than it was at the beginning of the 2008 recession, making Britain one of the least productive of the major economies; performing 35 per cent worse than the German level and 30 per cent worse than the American one.
Struggling productivity is in part explained by the fact that while the number of jobs has increased, many of them continue to be in less skilled, low paid sectors, where productivity is low. But productivity is also being held back by a failure by the government to fund infrastructure, with the country's transport and communications networks remaining poor and Britain suffering from a chronic lack of skills and training. Brexit has also had an impact, with the economic uncertainty making it more likely that businesses delay investments.
These underlying figures paint a much less positive picture of the state of the British economy. Unemployment has fallen, but serious questions remain about the jobs that have been created and the underlying health of the economy.
The unemployment rate of 1.48 million also fails to reflect the nearly 8.83 million working age people officially classed as not engaged in any type of work. The so-called "economically inactive" are often engaged in low skilled irregular work and are disproportionately made up of women, disabled people and ethnic minorities.
Debbie Abrahams, Labour's shadow work and pensions secretary, said that the situation had been made worse by Tory cuts to in-work support and rising prices, underlining the fact that many households and families continue to find themselves worse off under the current government. It is therefore vital that immediate steps are taken to make work pay for all.
Some 883,000 people remain on zero-hours contracts, an issue which if tackled would immediately have a positive impact on wages.
But there are also longer term structural factors at play, making it crucial that the government takes steps to increase opportunities for to boost skills and training, particularly for groups who are too often left behind by the jobs market. Improvements must also be made to the country's infrastructure to ensure that businesses can operate and expand in an innovative and dynamic environment.
Ultimately, only by investing in building a strong economy, we can ensure that everyone in this country has a job that brings them decent pay and dignity.
Ibrahim Dogus is an entrepreneur and chair of SME4Labour. He was Labour's parliamentary candidate in the cities of London and Westminster at the general election.
More from LabourList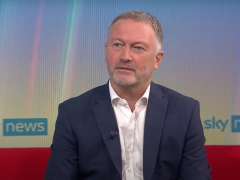 Video
Steve Reed has argued that Conservative leadership candidates Rishi Sunak and Liz Truss are "fighting like two rats…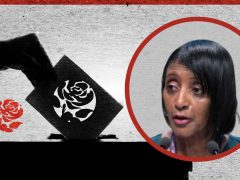 Comment
The last two years have not been the easiest time for anyone. For Black, Asian, and Minority Ethnic…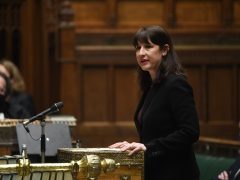 News
Labour has urged the government to close a "major tax loophole" in the windfall tax ahead of a…