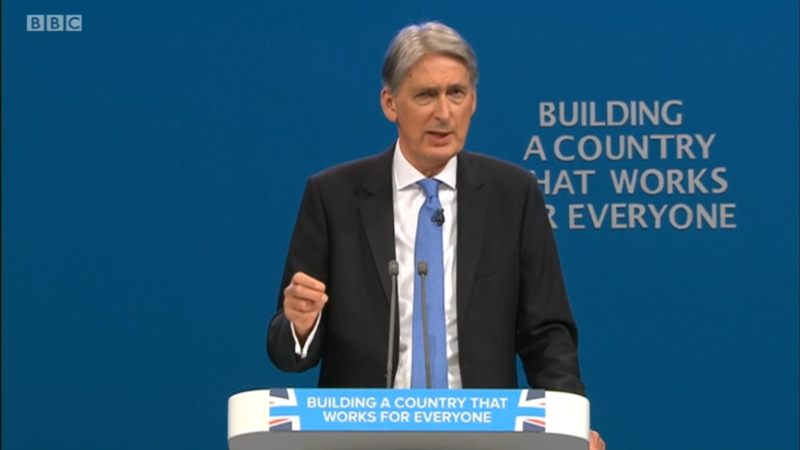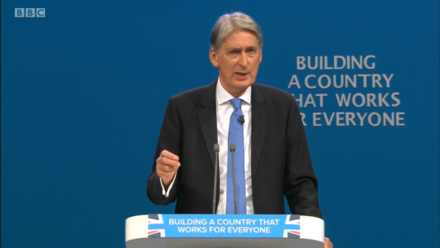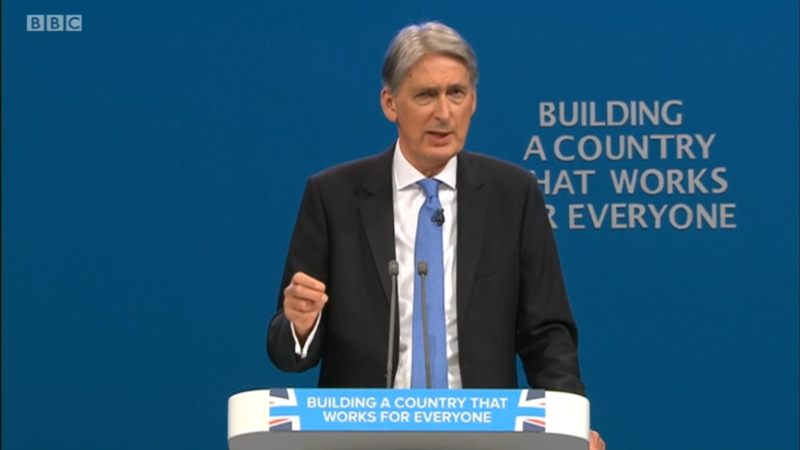 Shadow cabinet ministers, Labour backbenchers and trade unionists have given their take on Philip Hammond's keynote speech at Conservative Party conference today.
"Embarrassing rant from Hammond. After seven years of economic failure, Britain still has lower real wages than when the Tories came to power. Hammond's "strong economy" means four million children living in poverty, homelessness doubled and nurses reliant on food banks to survive" – John McDonnell, shadow chancellor. To read McDonnell's full statement click here.
"Chancellor makes his leadership bid speech to #CPC17 it was dreary, full of vacuous attacks on Labour and he delivered unfunny gags #dire " – Angela Rayner, shadow education secretary.
"Strange timing – Hammond giving full throated defence of free market while hundreds of thousands of Monarch customers just lost holidays" – Dave Prentis, general secretary of Unison.
"Nobody in the referendum voted to become poorer or to damage our trading links with the EU, our biggest economic partner and the destination of nearly half of British exports. The chancellor's acknowledgement of that, and his highlighting of the 'hazards' that are inherent in our exit from the EU, is in sharp contrast to the unrealistic fantasies of hard Brexiters like Boris Johnson and Liam Fox. It is also hard to square with the Government's determination to leave the single market and customs union" – Alison McGovern, leading supporter of Open Britain.
"At best this investment will only deliver benefits in the future. However the travelling public in the North is having to put up with sub-standard rail services right now. Electrification across the Pennines was promised in 2011 but today the chancellor was silent on this.  People here deserve a better answer on when Manchester to Leeds services will improve.  Today's announcement would not have been made if the North had not got organised and found its voice over the summer. We won't put up with clapped out trains and congested roads any longer" – Andy Burnham, Manchester metro mayor, on £300m of rail investment in the north announced by Hammond.
"The Tories have undermined their own boasts of investment in transport infrastructure across the UK by huge disparities in spending by region and a record of delayed, downgraded and cancelled investment. By scrapping electrification this summer, the Transport Secretary has condemned much of the country to second-class transport networks, denying passengers in the Midlands, Wales and the North the modern, electric services they were promised and derailing plans for a Crossrail for the North" – Andy McDonald, shadow transport secretary, on the rail announcement.
"Seems the Conservatives have concluded that they were right to go negative on Corbyn in the election, but should have focused on the economy. They are now attempting to stoke a fear of departing from 'the consensus'… To summarise: on a strategic level, the Conservatives don't have a clue what they're doing" – Matt Zarb-Cousin, former spokesman for Jeremy Corbyn.
"The Conservatives' failed austerity programme is causing misery across the UK, with wage stagnation for too many workers, the scandal of families relying on food banks to survive, and benefit cuts to the poorest in society. If the Tories continue with austerity, they will only create further divisions in society. That is precisely what the SNP wants as Nicola Sturgeon looks to build up resentment towards Westminster in her relentless pursuit of independence" – Anas Sarwar, MSP and candidate for the Scottish Labour leadership.
This post will be updated throughout today.
More from LabourList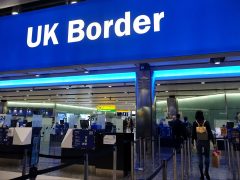 Columnist
Does Labour think that immigration to Britain should be lower? The party found the question hard to answer…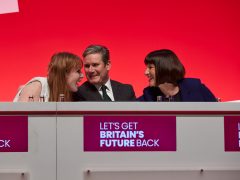 Columnist
The crisis in public services is visible to every British citizen. Waiting lists, crumbling buildings, exhausted staff. All…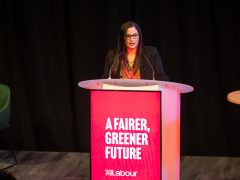 News
"If an election was called tomorrow, as a member of the national executive committee, I feel confident that…