Late last month, September 23rd, marked the third anniversary of the US-led coalition's war on ISIS in Syria. This was yet another military intervention in the wider Syrian civil war in which a complex web of local, regional and international powers were already involved.
To begin with, the coalition was one of the less bloody participants. However in the last few months the reported casualty count has climbed steeply, leading to mounting anger on the ground against coalition partners. Accusations of butchery and war crimes (which as monitors, we used to repeatedly see levelled at Russia and the regime) are now routinely being levelled at the coalition.
Local monitors are all in agreement that there is a problem. The Syrian Network for Human Rights recently published figures for civilian casualties caused by the international coalition, and at a glance we can see the rise in reported civilian casualties year on year.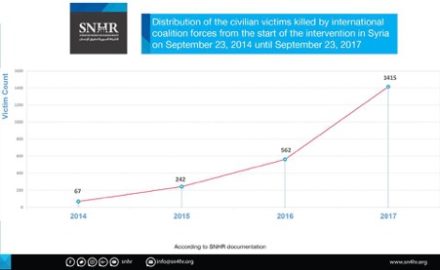 Mass casualty events
This year is being reported by all monitors on the ground in Syria as one of the bloodiest in the coalition's long war against ISIS and August has so far been the worst month.
At the end of August the UN high Commissioner for Human Rights Zeid Ra'ad Al Hussein expressed his concern: "Given the extremely high number of reports of civilian casualties this month and the intensity of the airstrikes on Raqqa, coupled with ISIL's use of civilians as human shields, I am deeply concerned that civilians – who should be protected at all times – are paying an unacceptable price and that forces involved in battling ISIL are losing sight of the ultimate goal of this battle."
By Airwars' own count, civilian deaths caused by coalition military actions across the whole of Syria in August alone were between 464 and 713 civilians.
This high figure is partly explained by several large scale casualty. One example is an incident on August 21st in which according to the Syrian Press Centre, a residential building was hit and completely destroyed. The Syrian Observatory for Human Rights said the victims included 19 children and 12 women. Local sources named three girls, Ritaj, Islam and Hadeel from the Abdul-Sultan family among the dead (pictured below).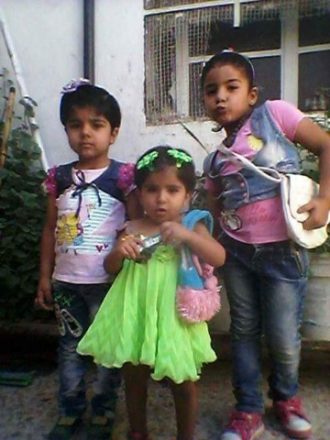 Official Data
If we don't believe these reports coming from the people on the ground, then we can at least acknowledge the coalition's own official data.
This shows, for example, that there is an almost perfect synchronicity between the levels of munitions dropped and the levels of casualties reported.
In July, munition use and likely civilian casualties from Coalition strikes in Raqqa fell by 32 percent and 33 percent respectively. In August both munition use and reported casualties rose steeply again.
The Coalition's own numbers also show that more than half of all admitted civilian fatalities since 2014 have occurred this year. And more civilians are also dying on average in every admitted incident.
Evidence on the Ground
Aside from the named victims, their photos, and multiple eyewitness accounts emerging from Raqqa, there is stark physical evidence of the effects of our bombing campaign as illustrated by countless photos of wrecked neighbourhoods posted on multiple media and social media outlets.
And yet despite the mounting evidence, to October 1st the coalition continues to insist it has killed 5 civilians and injured 3 in the entire three months campaign on Raqqa. According to local monitors, the real tally is at least 1,000 slain.
Instead of conceding the high cost of defeating ISIS, the coalition continues to insist civilians are safe from the raids. On September 15th, former coalition commander Lt General Townsend wrote that:
"In accordance with the law of armed conflict, the Coalition strikes only valid military targets after considering the principles of military necessity, humanity, proportionality, and distinction. I challenge anyone to find a more precise air campaign in the history of warfare."
Winning the War
ISIS is an evil that has made many Syrians and Iraqis suffer unspeakable horrors, ones we can only imagine. Crucially however, they are no match for our military force. We will win this war on the ground, there is little doubt about that.
However we must never forget that this, above all, is an ideological war, in which to be the victor we need to be better than the enemy. We need to have superior strategy, brains, plans and ideas that clearly and explicitly put at the front and centre the safety of the civilians on the ground. And crucially we must be credibly seen to be doing that.
Kinda Haddad is chief Syria researcher at Airwars.org – an independent UK based monitoring organisation assessing civilian casualties from international strikes in Syria, Iraq and Libya.
More from LabourList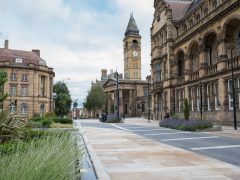 Comment
Labour won a historic by-election in Wakefield, our first such victory since winning Corby in 2012. This success…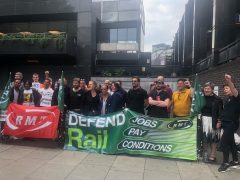 Comment
The general secretary of the RMT has, within the space of a week, become a television hero. It…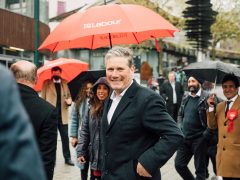 Daily email
"They know they are out of ideas and they are out of touch – and if they had…