Those people who attended Labour conference this year will not forget it quickly. Many present had never voted in a general election won by Labour nor could remember the party leader speaking at the government despatch box. But the realisation that a Labour government could be a reality soon meant the atmosphere among delegates was buoyant. Catalysing this change in mood were the vast numbers of first time delegates who exuded hope. We cannot let this swelling of optimism dissipate. The immediate challenge for the party is to transform our grassroots verve into institutional strength.
Delegates from all areas of Britain were motivated and determined to be heard. The geographic diversity represented at Labour Coast and Country's fringe on "winning again" showed the party is serious in aiming to win across the nation.
No longer are target seats confined inside ring roads. But winning these seats will not be easy. Creative methods are needed to persuade millions of voters who did not vote Labour this year. Areas that have never elected a Labour MP before will find it is arduous work to bring about a cultural change. The first task in many seats will be to make more widely acceptable the notion of voting Labour. In order to take new ground Labour should pivot its focus to the empowerment of CLPs and local candidates.
First, the party should instil confidence in CLPs to translate national policy to their local context. Expressing nuance and cultural understanding will make voting Labour more palatable to undecided voters. Where a specific industry or issue dominates an area the respective shadow teams and the national policy forum should consult with local members. There should be opportunities for regional parties to collaborate on best practice in communicating policy. Whether it is shipbuilding in Barrow and Govan, banking operations in Bournemouth and Leeds, or the issue of second homes in Penzance or north Norfolk, areas with a shared policy concerns should work together.
Secondly, training members for public service should be at the forefront of local activity. Labour's vision needs to be greater than Westminster. Members should be trained to become school governors, councillors and NHS commissioning group board members.
Serving our communities in these roles will show our interest in the individual goes beyond their vote in a general election campaign – and many members are already doing just that. Developing more activists in public service will help the party when selecting candidates for local, regional and parliamentary elections. Talent identification in business and sport shows us that having a well-trained individuals from diverse backgrounds results in a stronger team. A roster full of talented members trained in public service will go a long way to ensure that Labour is leading in every layer of government across the country.
Thirdly, reform of the twinned seat model is necessary. For many years party members in previously deemed "unwinnable" seats have been relied on as extra personnel to bolster the contingents of  metropolitan areas. Turning more constituencies to Labour requires strategic deployment of activists; creative ideas are needed to execute this nationwide. We should build on the work done by Andrew Gwynne, the co-chair of Labour's election campaign this year.
Young members simply do not recognise the need to use analogue campaigning techniques in a digital age – and they are right. Increased investment in local polling and new campaigning methods will prioritise where resources are needed. Even with the growth in membership we need to manage our resources well.
The importance of winning can never be overstated; triumphing in multiple close-fought victories nationwide will do more to deliver a Labour government than increasing majorities of seats already held. Fighting against complacency in Labour-held seats should not be a barrier to expansion of campaigning.
It is important to recognise the progress made in recent years. "Paper candidates" are becoming less prevalent. Initiatives such as Momentum's "my nearest marginal" made a difference in the recent general election. But the art of persuasion remains as challenging as ever and a rapidly expanding party will experience growing pains. During the Labour Coast and Country fringe meeting Daniel Zeichner explained that CLPs would have to become more outward-looking. Embracing the expertise of established CLPs and new campaigning methods is not a sign of weakness but of a membership ready to win.
Each member and CLP will face their own obstacles. But overcoming these issues individually will result collectively in a Labour Party that has a message to win nationally.
Sam Brown is secretary of Christians on the Left and a former researcher for a Labour MP.
More from LabourList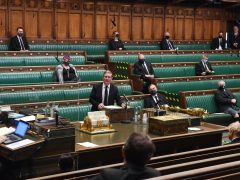 News
Labour leader Keir Starmer has completed his appointments to the main opposition party frontbench today, after announcing the…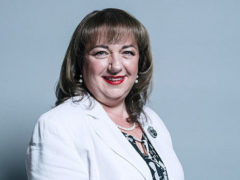 News
Sharon Hodgson has been appointed as Keir Starmer's new parliamentary private secretary, replacing Carolyn Harris who resigned from…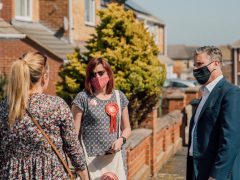 Comment
We have now all had a week to absorb some relatively sobering results from the local, regional and…