This week we have marked World Mental Health Day and quite rightly this has included a focus on young people. We have heard from Young Minds how three children in every classroom have a diagnosable mental disorder and 80,000 children suffer from severe depression.
These problems can often follow young people into adult life. The head of GP services at the University of Bristol, Dr Dominique Thompson, is one of those trying to highlight the need for student health services to be properly resourced, so that they can help the growing number of students with severe anxiety, depression, eating disorders, signs of self-harm and other mental health problems. She points out that GP services for students tend to be under-funded, on the assumption that young people are physically healthier, but this does not take into account student need for mental health services, which, according to this government, is now meant to have parity of esteem.
There is one physical health issue, however, from which young people are particularly at risk, and that is meningitis. The failure to vaccinate against meningitis attracts little attention, despite its deadly consequences. There are many strains of meningococcal bacteria that can cause meningitis, the five most common types of which are routinely vaccinated against. Those most vulnerable to the disease are babies and teenagers. Whilst the former group are now protected by the landmark Men B vaccination programme that was introduced for babies in 2015, teenagers are not eligible to receive the vaccine on the NHS.
The impact of this decision not to vaccinate teenagers against Men B has had devastating consequences in my constituency, where two young people studying at St Brendan's Sixth Form College have lost their lives to the disease in the past 18 months. And this week has brought the sad news of the death of another teenager, a pupil at Orchard School, from suspected meningitis too.
It is astounding that the government only offers the Men ACWY vaccine on the NHS to students in their first year of university. After this cut off point, those wishing to receive the vaccine must pay to do so privately, at around £30 a shot plus VAT and administrative fees. For Men B vaccine, the cost is even higher, with the two doses necessary setting patients back hundreds of pounds. With many students already struggling to cover the cost of rent and household bills, whilst in many cases working a part-time job, the expectation that many of them should pay to be privately vaccinated is outrageous.
The universities minister Jo Johnson's recent suggestion that students should live a frugal existence reveals just how out of touch he is with the reality of most university students. I wonder what decision he would make given the choice between buying food and paying for private health care to ensure protection from a deadly disease.
In addition, a very serious question needs to be asked about vaccinating those who do not go on to higher education, whose decision to take a path other than university leaves them no less vulnerable nor less likely to contract the disease. The government must do more to ensure these teenagers are protected. Specifically, the health minister must be put under pressure to publish the so-called "cost-effectiveness methodology for immunisation programmes procurements" (CEMIPP) working groups' report into vaccine cost effectiveness.
The failure to ensure uptake of vaccinations against meningitis in young adults has devastating consequences for thousands of families across Britain every year. We cannot do anything to bring back young people, like Izzy Gentry and George Zographou, whose lives were cut short by meningitis, but it is our duty, and indeed the duty of the government, to make sure that these preventable deaths are avoided in future.
That is why I will be asking Theresa May at PMQs today, what action the government is taking to protect future generations from this terrible disease. I implore my Labour colleagues to contact universities in their constituencies to encourage them to support Meningitis Student Awareness Week, which runs between October 22 and 29, so that as many young people as possible are encouraged to take up the vaccine whilst they are still eligible to receive it through the NHS.
Kerry McCarthy is MP for Bristol East.
More from LabourList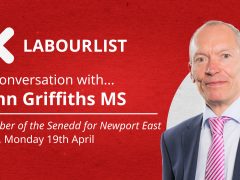 Video
Join us at 5pm on Monday, April 19th, for our latest 'In conversation with…' online event with LabourList…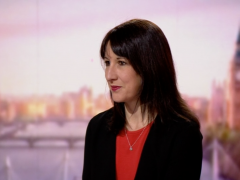 Video
Andrew Marr Show Rachel Reeves, the Shadow Chancellor of the Duchy of Lancaster who leads on Tory cronyism…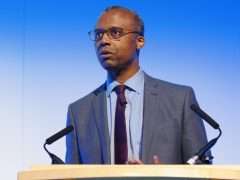 Comment
No matter your race, ethnicity or background, we all deserve fair treatment for the effort we put in.…