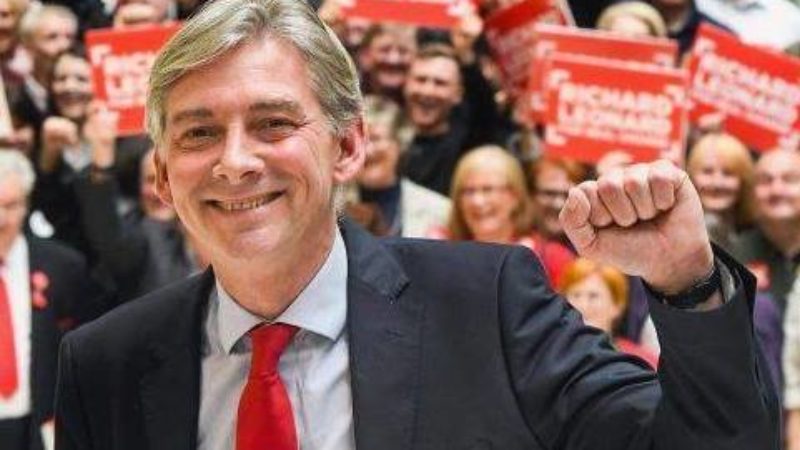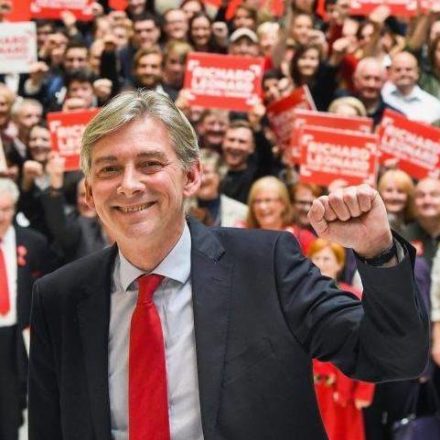 As ballots open today, it is clear now more than ever that Scotland needs a united Labour Party committed to real and bold change. We saw in June how Labour is again winning back trust in Scotland but we all know that more needs to be done.
We need to offer people a vision of the new Scotland that needs to be built. It's a vision of real, progressive change that will help us win again but rest assured my standing for the leadership of the Scottish Labour Party is not about winning power for its own sake. I want to win power for a purpose that places achieving progress for the many, not the few at the heart of everything Scottish Labour does.
From the outset I intend to achieve progress as the leader of a strong opposition in Holyrood, but it is my ultimate intention to lead the Scottish Labour Party into government and to become the next Labour first minister.
For too long people have heard what we are against, but not what we are for.
Our vision is one based on full employment in a sustainable economy, proper funding for our public services, and providing dignity for our pensioners and hope for our young.
The manifesto I have launched today l outlines the type of society that I believe the people of Scotland desperately need and want. During the campaign I have presented policies that when woven together offer a comprehensive Labour plan for a fairer, more equal and ultimately better society.
Summarising my manifesto is the following 10 point plan that I know will help bring the real change that Scottish people desperately need and want
And together, we can make that vision a reality.
My 10 point plan – real change for Scotland
My overriding mission as first minister will be to end poverty. It holds us back as a country and weakens Scottish society. We will never close the educational attainment gap whilst inequality is getting wider. I will tackle health inequalities and child poverty, and end the scandal of fuel poverty which forces half of our pensioners to choose between heating and eating.

We will re-empower local government. Local services have to be released from their shackles. We will work to help local government raise revenue based on wealth, including land, as well as property. We will lead the fight for increased central spending to local government. I want stronger powers for municipal ownership and better local services.

A "Mary Barbour law" to control rents and limit the powers of landlords over tenants, embark on a massive house-building plan for new affordable homes for social rent, set minimum quality standards for all Scotland's housing and introduce powers to compulsorily purchase unused developers' land.

We are the party of equality: we will work to build a society free from all forms of sexism, homophobia, racism, anti-Semitism and Islamophobia, discrimination against disabled people and bigotry and prejudice in all their forms.

A Scotland for the next generation. We will ensure young people have opportunities to succeed. We will introduce a plan to help young people in care, with access to concessionary travel; extend the current provision of free school meals to include primary years four to seven. We will end the exemption of private schools from non-domestic rates, to pay for school trips for children currently missing out, and we will increase child benefit for every child in Scotland.

We will always support our NHS and its staff. I will make tackling health inequalities a national priority, and appoint a cabinet secretary for Health Equity who will ensure co-ordination across all Scottish government portfolio areas to tackle health inequalities. We stand for world class social care and parity of esteem for mental health services, especially children's services.

Tackle climate change. I will ensure the delivery of major investment in better, warm, energy-efficient housing. We will tap into Scotland's potential to become the first country run on renewable energy. We will plan again to create thousands of well-paid jobs while slashing energy bills and pollution. And we will lead on sustainable resource use.

Promote public ownership and end the privatisation drive. I will create a national energy corporation that will cut bills and tackle fuel poverty. We will help develop renewable energy schemes that are community, co-operative and municipal. I will work with local government to develop municipal ownership in buses, energy and buildings. We will take our railways back into public ownership and establish an act to give workers a right to buy any enterprise that's for sale or facing closure.

We will end the brutal impact of the benefit cap and campaign against the benefit freeze and the roll-out of universal credit. Scotland needs a welfare system that is based on universal rights not residual relief for the poor.

I will lead an industrial strategy for Scotland, pursuing a policy of full-employment, heralding a renaissance in manufacturing, using automation to improve work not undermine workers, as part of a planned approach to economic development. I will introduce a workplace charter. I will ensure a values-led public procurement strategy, only awarding public contracts to organisations that meet minimum standards. We will award public contracts only to organisations that meet standards like no blacklisters, no zero hours contracts, Fair Tax Mark holders, with commitments to apprenticeships, pay ratios, tackling occupational segregation, paying at least the Living Wage and trade union recognition.
Richard Leonard is a candidate to be the next leader of the Scottish Labour Party.
More from LabourList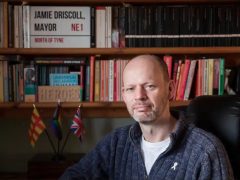 News
The Labour mayor for the North of Tyne region Jamie Driscoll has been blocked by the party from…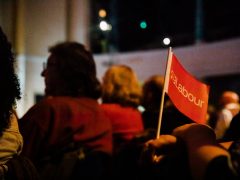 News
Labour Party membership has fallen by almost 170,000 since 2018 and by approximately 19,000 since last summer, despite…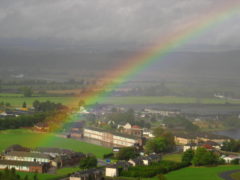 Daily email
Good morning. Parliamentary recess continues, so we thought we'd turn our attention to an under-reported story following the…