It is not only over unwanted sexual advances that standards in politics have fallen. The fact that ministers can now get away with mistakes that previously would have meant an immediate departure demonstrates a deterioration in basic standards that speaks badly for our democracy.
The release of the Paradise Papers, together with ongoing revelations about parliamentary sex pests, has masked a far more important story concerning two Tory ministers. Only now are they getting substantial scrutiny, and focussing in the headlines.
First, we have had Priti Patel, the international development secretary, holding unofficial meetings with the Israeli prime minister while supposedly on holiday with her family and then we have Boris Johnson jeopardising a poor British woman currently locked up in an Iranian jail.
Patel clearly has learnt from Johnson's attitude towards the truth because she was not honest about her actions. Chris Cook on BBC Newsnight used the word "lie", and there is no other explanation since, when Patel faced questions about the meetings, she originally implied that there had only been one and that Johnson had been informed.
We now know there were a dozen meetings and that Johnson did not know about them. Indeed, nor did Theresa May until three months later. Apparently, May reprimanded Patel, but this in no way reflects the seriousness of what the international development secretary has done. Her actions not only contradicted long-established rules about the normal conduct of diplomatic relations but also suggest she undermined government policy in relation to Israel.
While Patel's actions have potentially harmed diplomatic relations with various countries in the Middle East, Johnson has jeopardised the safety of Nazanin Zaghari-Ratcliffe who is currently being held in a Tehran jail for alleged spying. The hapless foreign secretary, who is famous for never reading briefs or being prepared, told a Commons committee that she had been teaching journalism which contradicted her own account that she was merely a tourist visiting relatives. Now the British mother may face spying charges since Iranian democracy does not encompass such things as a free press.
In the past, such gaffes – which to call them that is to be kind – would lead to instant dismissal and not, as has happened to Patel, a rap on the knuckles in the form of a "reprimand", whatever that means. And nothing, as ever, to Teflon Boris. The fact that the government is in difficulties should be no excuse. Patel is not a key figure in the party and Boris may be Boris but he should at some point pay for his mistakes.
This is not really a party political point though looking at some of the reasons why Labour ministers resigned during the Blair and Brown years, their transgressions seem far less than what has happened here – Beverley Hughes over visas and Peter Mandelson over the Hinduja affair come to mind, and the second of whom was ultimately cleared. The most obvious example, though, was in 1947 when the chancellor, Hugh Dalton, resigned because part of his budget was inadvertently given to the Evening Standard a few hours early.
However, the more important point is that when ministers stay on in these circumstances it is an affront to the public. The message being sent is that it is OK to cheat or lie or obfuscate. Every time this happens, a little bit of trust in politics and politicians is lost. And, gosh, there is not much left to lose.
More from LabourList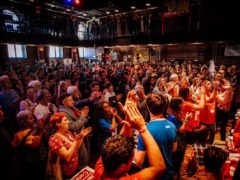 News
Sam Tarry has warned that Keir Starmer is in danger of "driving a wedge" between the party and…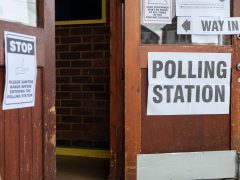 Comment
There are an increasing number of voices on the left and the fringes of British politics advocating for…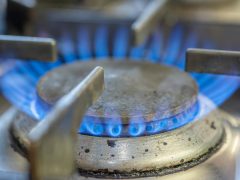 News
The vast majority of the public back Labour's plan to freeze energy bills until April 2023, a poll…