The Westminster sex scandal is the product of a "warped and degrading" culture which has also infected business, the media and universities, Jeremy Corbyn says today.
The Labour leader will give his fullest response yet to the crisis which has prompted the resignation of the Tory defence secretary, an investigation into Theresa May's deputy and the suspension from Labour of a former shadow culture secretary.
Corbyn, who has faced questions over the promotion of Kelvin Hopkins last year – following an accusation of groping, which the Luton North MP denies – will use a speech to Labour's north west regional conference in Blackpool to condemn MPs' sexual misconduct as an "abuse of power hiding in plain sight".
The week of allegations has also seen former shadow cabinet ministers Clive Lewis and Ivan Lewis issue lengthy denials of impropriety and, while Corbyn is not expected to discuss the detail of individual cases involving MPs, he will say the furore must mark a turning point.
He will also refer to the account of Bex Bailey, the former national executive committee rep who said she was advised by an unnamed party official not to pursue a rape allegation. The handling of Bailey's accusation is now subject to an independent inquiry by a respected human rights barrister.
"Abuse of power hides in plain sight. We know it's there – especially those who experience it every day – but as a society, too often we don't challenge it," Corbyn is eexpected to say.
"Faced with the ongoing revelations about sexual harassment, we must make this a turning point and a moment of real change. We must say, no more. We must no longer allow women, or anyone else for that matter, to be abused in the workplace or anywhere else.
"This is not about peering into some dark recesses. This kind of abuse, sexism and misogyny, has been hiding in plain sight. It is all around us. It is, sadly, in our schools and universities, it is in our businesses and workplaces, in our newspapers and on our TV screens, and yes it is in the corridors of power.
"That must change. It is not enough to say, this is wrong, then only tinker with procedures. How we respond to this moment will shape the way we live our lives. We need to make a fundamental shift in the balance of power and transform the way our society works."
Corbyn also said Labour is not afraid to "turn the spotlight" on itself and vowed the party was commited to challenging and overturning "a warped and degrading culture in Westminster".
"Our movement was founded in the workplace, standing up to abuses and imbalances of power. Trade unions, the representatives of people at work, are crucial to taking on and rooting out sexual harassment and discrimination in the workplace," he will add.
"That's why those who seek to weaken trade unions are undermining action to deal with sexual harassment and sexism at work. Trade unions must be at the forefront of this change."
More from LabourList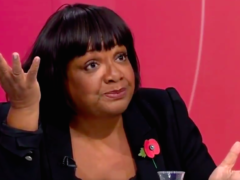 News
Shadow Home Secretary Diane Abbott has said that ending freedom of movement on 31 October "will create chaos,"…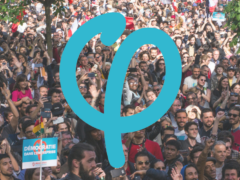 Comment
"Qu'ils s'en aillent tous!" – Jean-Luc Mélenchon In the centrist imagination, "populism" is understood as a caustic, anti-democratic…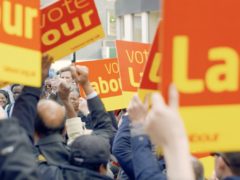 Comment
In my previous article on trigger ballots, I wrote about how it has become much easier to "trigger"…