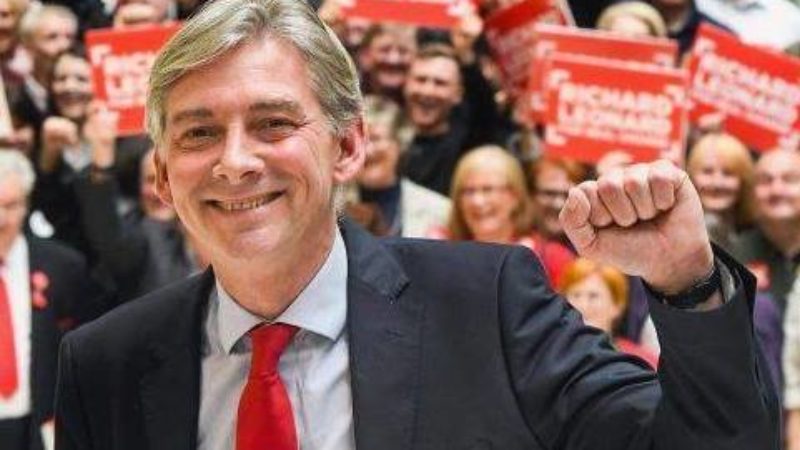 Richard Leonard has won the race for the leadership of the Scottish Labour Party.
The MSP and former GMB organiser won out over Anas Sarwar today at the end of a turbulent week for the party.
Leonard, who was thought to have the backing of key aides to Jeremy Corbyn, picked up 56.7 per cent of the vote ahead of the 43.3 per cent achieved by Sarwar.
Leonard today demanded "real change, energised with this new generation helping to lead it".
"But founded on our old and enduring idealism too", he said.
"That is the unity we can rally around, not simply a call for unity but around a renewed unity of purpose.
"And our shared purpose is clear, to build again, to win again.
"So that our purpose today is not just elected a leader. My aim is to be the next Labour First Minister of Scotland."
The leadership race was prompted by the surprise resignation of Kezia Dugdale this summer. The final few days of the contest have been overshadowed, however, by allegations against Alex Rowley, which had prompted his suspension. The interim and deputy leader "stepped aside" from his two roles on Wednesday and strongly denied claims he had sent abusive text messages to a former partner.
Rowley had been thought likely to stand in the contest to succeed Dugdale but at the end of August declared he would not be a candidate.
Leonard emerged as the early frontrunner for the top job having won a string of endorsements from trade unions including the TSSA, Usdaw and Unite.
Sarwar and Leonard fought an intense campaign but activists expressed disappointment that no female MSPs had joined the competition to replace Dugdale. The former leader was widely respected in the party but is thought to have grown weary of battles with the left of Labour in Scotland.
More from LabourList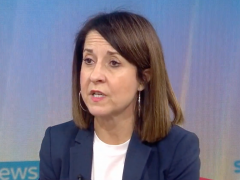 Daily email
Workers vs shirkers, drivers vs eco-zealots Fresh from dusting off their spades to dig out battle lines over…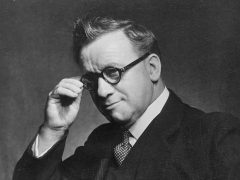 Comment
Imagine waiting for a bus at Marble Arch on a hot summer evening in London in 1921. There…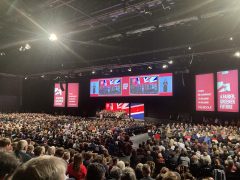 Columnist
The Labour Party's annual conference is the one of the biggest political events in Europe. It is Labour's…