Over a year has passed since Britain voted to leave the European Union. In that time the government has triggered article 50, and produced a series of confused position papers and statements which throw up more questions than answers. At the same time, the prime minister has been engaged in a bizarre series of disastrous dinners and discussions with Jean-Claude Juncker, the president of the EU Commission, which have failed to unblock the stalemate. With just 16 months until we are due to leave the EU, we appear further away than ever from a deal.
Londoners deserve better than this. Instead of politicians arguing in Westminster for either a "soft" or "hard" Brexit, as if a binary choice hadn't got us into this mess in the first place, the government would do itself – and the electorate – a favour if it actually listened.
That's why I launched an online survey this summer asking people in the capital for their views on Brexit, including what concerns they have, how informed they feel about the negotiations and even whether they have changed their mind about how they voted a year ago. We received more than 4,000 responses and have this week published a report which provides a compelling snapshot of what Londoners want to see in the Brexit negotiations and beyond. From the views of Londoners our survey makes three clear recommendations.
The first is that, whilst it currently seems unlikely that the government will accept the growing calls for a second referendum on whether to accept any final Brexit deal, ministers need to find a way to allow voters to express their views. Our survey showed a clear appetite from the public to have further input to the Brexit process; for example, this could take the form of a parliamentary vote or another general election, either of which would give the public a say on the final terms. Most Londoners now feel uncertain about their future and lack confidence in the government's ability to secure a favourable deal.
Secondly, the government must provide more information about the post-Brexit settlement so that London's businesses can start to prepare for any changes that can be expected as soon as possible. Earlier in November the CBI warned Theresa May that businesses needed clarity on the transition period by Christmas.
Another of the top priorities Londoners revealed in our survey was the need to secure access to the single market because this is key to avoiding additional barriers to trade after Brexit. That's why the government has a duty to provide regular updates on what it seeks to achieve from the negotiations and publish the impact studies on how different sectors could be affected. The lack of information is causing deep uncertainty which is potentially more damaging than greater transparency.
Brexit negotiations should also not distract the government from addressing a number of pressing domestic priorities, many of which have arguably worsened since June 2016. Our survey showed that many Londoners are beginning to feel a tangible squeeze in living standards caused by a weak pound, which is hitting spending and increasing the cost of imported goods at the supermarket till. This, alongside the growing problem with personal debt and the rising dependence on food banks, indicates that higher prices and stagnating wages are putting Londoners under increased financial strain.
Lastly our survey told us that the government should provide all EU nationals residing in Britain with firm guarantees of their right to remain after Brexit. This not only makes sound business sense, it is essential to keep our public services running. Without the skills and dedication of thousands of foreign EU nationals, our NHS and local schools would not be able to provide outstanding service. Furthermore, providing certainty for all EU nationals residing in Britain will also help re-build community cohesion, something Sadiq Khan has championed.
It is clear that Britain requires a compelling vision for its needs after Brexit. The Tories must start putting the interests of the country above party politics. They should listen to the public and business and taking on board their growing concerns.
More from LabourList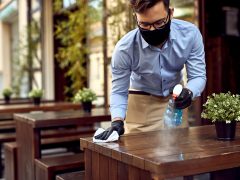 News
Analysis published by the Labour Party has found that millions of people across the country are working without…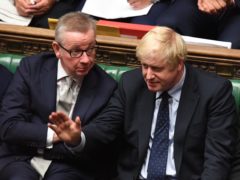 News
Angela Rayner has declared that taxpayers' money is not a "personal cashpoint" for ministers after emails revealed that…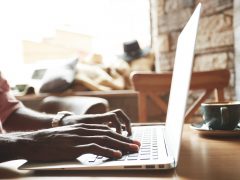 Comment
UK employees have long been subject to a notorious 'long-hours culture'. In 2019, UK workers were already working…