Words cannot reflect the horror of what Bex Bailey has endured but they can, at least, show that thousands of activists stand with her today.
The former rep on the national executive committee (NEC) deserves immense credit for the bravery and dignity she showed in speaking out after she was raped at a party event in 2011.
Bailey delivered a moving interview to BBC Radio 4 in which she recounted how aged 19 she had been attacked by a someone else in Labour – not an MP but someone she described as senior to her – and then, she said, was told not to pursue the complaint when she later raised it with an official.
It hardly needs stating that these are allegations of the most serious nature.
Firstly, however, all those with any ounce of decency will send their solidarity and respect to Bailey at an immensely distressing time.
Bailey was motivated to speak out now because of what she describes as the terrible treatment she experienced in her own attempts to report a serious crime.
"I don't think I was even given a cup of tea at the time," she told the BBC yesterday.
"It was quite a horrible experience and this is why I've been fighting so hard for changes to the way that we do this."
Bailey had, of course, been one of those activists who had played a central role in demanding the party improve its procedures for reporting incidents of this nature.
Her campaigning over many years had won her admiration across the party as the wider political community woke up to the fact that Westminster was so far behind much of the rest of society in the way it treats women and victims of harassment and violence.
"The party has had its chance to get its house in order and it has not done so", John Mann, the Bassetlaw MP, told Newsnight yesterday.
Now Labour has agreed to set up an independent inquiry, which cannot come soon enough. The party takes the allegations "extremely seriously", a spokesperson said, while last night Jeremy Corbyn praised the "incredible bravery" shown by Bailey in speaking publicly.
"There will be no tolerance in the Labour Party for sexism, harassment or abuse. Whatever it takes, we are absolutely committed to rooting it out," the leader wrote on Facebook last night.
Now Labour must prove that sentiment by acting quickly and rigorously and ensuring that if a culture of silence existed then it is rooted out. The only answer is to put victims first. In the meantime all sensible folk will pledge solidarity with Bex Bailey.
More from LabourList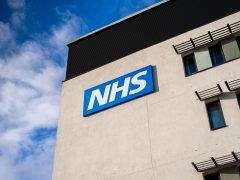 News
The GMB and the Royal College of Nursing have called off planned strike action in Wales following a…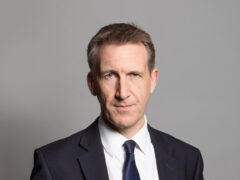 News
Dan Jarvis' bill on extending job protections for pregnant women and new parents has passed its third reading,…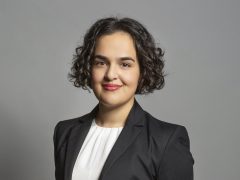 Comment
"Children are literally being picked up from outside the building, disappearing and not being found. They're being taken…