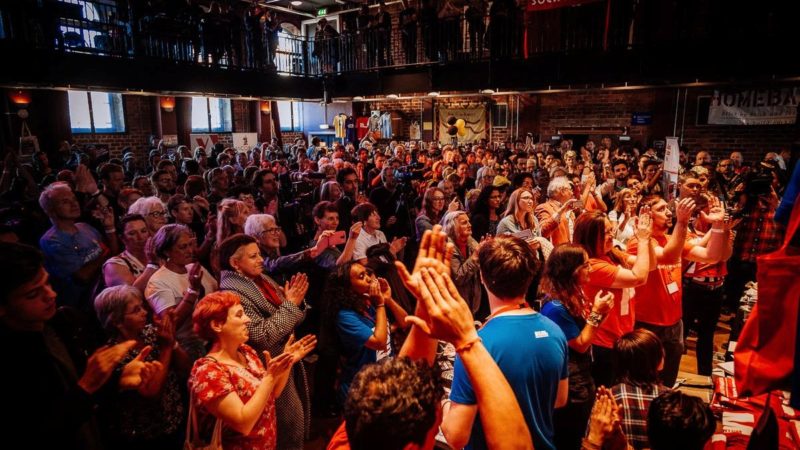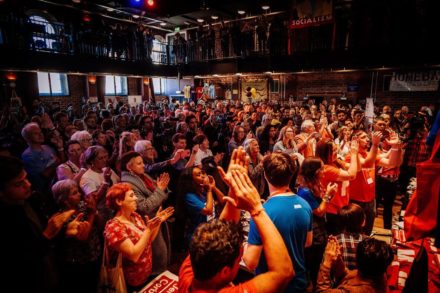 An incendiary splash in today's Times has brought to the fore what some in Labour have long claimed is going on below the radar: a plot by Momentum to remove centre-left councillors and install their own candidates around the country. Or to put it more bluntly, to take out the Corbynsceptics and put in the Corbynistas.
The article was prompted, it seems, by a long-running row in Haringey, which culminated in a failed attempt to oust Claire Kober, lead of the north London council, from her seat on the borough's authority. If she had lost then she would have been forced to step down as leader.
Momentum has denied it wants to de-select Labour candidates.
LabourList tries to sift through what is happening around the country.
Are councillors being deselected?
Yes. It is clear that it has happened in a handful of local authorities around the country for factional reasons but it is difficult to put a number on it. Some councillors choose to stand down, seeing it as better to jump before they are pushed.
Samantha Jury-Dada, a councillor with links to Progress, was de-selected in Southwark in south London, prompting a furious reaction among activists over the replacement of a "a young LGBT woman of colour… in favour of a white man who doesn't live in the ward" in an open letter to LabourList.
Tim Gallagher, a councillor in Haringey in north London, withdrew from the re-selection process in his borough after he was not automatically endorsed. The borough party has been convulsed over the Haringey development scheme, a £2bn regeneration scheme. Gallagher said in an open letter on Twitter that the process had become "poisonous" and the local party "inflamed with division". All sides should share "some blame", he added. Around 10 Haringey councillors have stood down or lost re-selections, according to The Times.
What about re-selections?
MPs and councillors normally face an initial vote of re-selection – although this was waived for parliamentary candidates this summer amid the hasty preparations for Theresa May's snap election.
In most cases a majority of members endorse the person already in office in order to crack on with fighting the Tories. Occasionally, however, an MP or councillor loses a so-called trigger ballot which precipitates a full re-selection on a vote among constituency members, for MPs; or ward members, for councillors. This presents the person in post with the option of fighting a long and wearying battle simply for the right to remain as a candidate, or to walk away, but with the inevitable bitter taste in the mouth at being pushed out by personal or political opponents.
Full re-selections appear to have been used for factional purposes to a greater degree since 2015 than under Ed Miliband's leadership. Centre-left activists argue that they are being used to force out respected councillors under the guise of increase democracy while members of Momentum argue that Labour must give its vast membership base a bigger say in choosing candidates.
What have Jeremy Corbyn, his supporters and opponents said about this issue?
Jeremy Corbyn: The new leader cheered many on the centre-left when, in October 2015, he reacted to the Tories' partisan plans to redraw the parliamentary boundaries by saying: "I wish to make it absolutely crystal clear that I do not support any changes to Labour's rules to make it easier to deselect sitting Labour MPs."
A year later, however, he disappointed some when he appeared to open the door to de-selections in the aftermath of his second leadership contest victory, telling the BBC there was a need to "strengthen democracy" among Labour members. When asked if he would rule out the measure, said: "It is not my decision on who is selected for a place or not. I am not a leader who imposes things on constituencies."
Momentum: "We are wholly committed to the Labour party, as we showed in this [general] election. We weren't just committed to some candidates, we were committed to all candidates," Momentum founding chair Jon Lansman told the Daily Mirror .
"We will not be campaigning to deselect anybody, but I am in favour of democratic selection processes," he added.
Centrist pressure group Progress: Richard Angell, director of Progress, said today: "George Osborne's trick was to forced huge cuts on councils who cannot legally run deficit budgets so that the backlash would be experienced by Labour councillors not the Tory Treasury. The Momentum leadership have fallen for it hook, line and sinker and turned their fire on sitting public servants and community activists. It is appalling that good, honest, hard-working Labour councillors are being hounded from their roles. The Tories will be rubbing their hands with glee."
Labour First: The self-styled "voice of the moderates" has accused the left of "an orchestrated purge of hard working Labour councillors". Matt Pound, national organiser, told The Times: "Instances of de-selections on purely factional grounds occurring around the country are totally counter-productive and should be called out and resisted by local members".
The Labour Party: "Labour Party members select their candidates by democratic process as laid out in the rule book. We do not comment on individual selections" a spokesperson said.
More from LabourList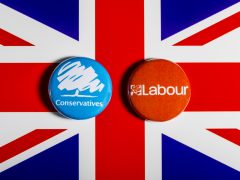 Comment
If you listen to some commentators, you'd think Labour are now destined to be the largest party in…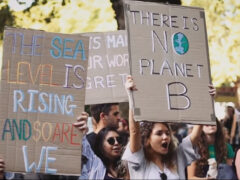 Comment
If the past two years have taught us anything, it is that there is still a lot of…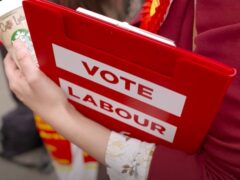 News
Aspiring Labour MPs can now apply for selection in all remaining seats without prospective parliamentary candidates, with the…