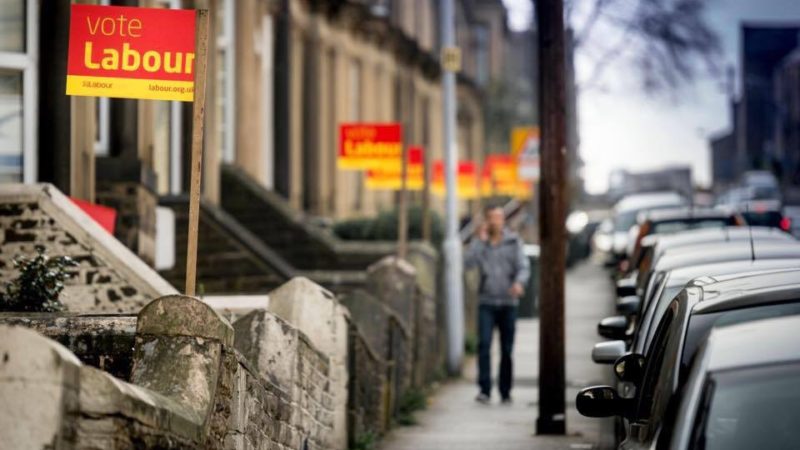 This is an open letter to the Labour party's national executive committee in response to the deselection of Cllr Samantha Jury-Dada. 
We are writing to you to raise our concerns about recent incidents in the party and especially in local parties, around representation and diversity. Last night in Faraday ward in Southwark, a young LGBT woman of colour, was deselected in favour of a white man who doesn't live in the ward. This is only one of many incidents in which BAME people's voices have been drowned out and discouraged in our party.
Faraday ward has one of the highest number of BAME residents, with over 60 per cent of the population identifying as non-white. Despite the fact that Cllr Samantha Jury-Dada had complained to officials in the party as well as the Labour Party's NEC, there was no investigation into her complaints of bullying, intimidation and threats of deselection. She was subsequently deselected and now a ward that has 60 per cent BAME residents has no BAME Labour candidates.
Similarly in Tower Hamlets, a place by which the majority of residents identify as non-white, a decision was made to send up to 12 delegates to the party's annual conference – in order to send a diverse delegation. However, only 1 out the 12 delegates selected were BAME.
We the undersigned believe that the Labour Party should conduct a thorough investigation into the complaints made by Cllr Samantha Jury-Dada. We the undersigned also believe that the Labour Party should be seeking to promote diversity in its structures and selections, so that we are truly a party that reflects the people that we represent.
London Young Labour BAME Network
Abdi Duale – Ealing North CLP (London Young Labour, BAME Officer)
Miriam Mirwitch – Vauxhall CLP (London Young Labour, Chair)
Patrick Vernon OBE – Hackney North and Stoke Newington (BAME Labour National Executive Committee)
Pouneh Ahari – Coventry South CLP (BAME Labour Executive Member)
Lydia Okoibhole – Leeds Central CLP (Labour Students BAME Officer)
Rachel Megan Barker, Hendon CLP (London Young Labour, LGBT Officer)
Rania Ramli – West Ham CLP (London Young Labour committee)
Ava Etemadzadeh – Hampstead and Kilburn CLP (London Young Labour committee)
Zainab Mohammed, Kingston and Surbiton CLP (London Young Labour committee)
Morenike Adeleke, Edmonton CLP (London Young Labour committee)
Liron Velleman – Chipping Barnet CLP (London Young Labour committee)
Jack Galea – Westminster North CLP (London Young Labour, U 19s Officer)
Izzy Lenga – Chipping Barnet CLP (NUS Vice President)
Robbie Young – Islington North CLP (NUS Vice President)
Joe Cox – Hendon CLP (NUS NEC)
Cllr Dr Aysha Raza – Ealing North CLP
Cllr Lucy Atkinson, Lancaster and Fleetwood CLP
Alvin Shum – Cardiff Central CLP (Chinese for Labour Executive Member)
Sheri-Ann Bhim – Cardiff Central CLP (Labour Students Women's Officer)
Gabriel Phillips – Islington South CLP (Labour Students Disabled Students' Officer)
Kiran Dhaliwal – Wolverhampton South East CLP (LSE Labour Students, Chair)
Tom Campbell – Carmarthen East and Dinefwr CLP (Keele Labour Students, Chair)
Martin Bailey – Vauxhall CLP (LGBT Labour BAME Officer)
Amy Moran, Newcastle Central CLP (President of Leicester SU)
Dr Martin Edobor – West Ham CLP
Aisha Malik-Smith – Vice Chair, Old Bexley & Sidcup CLP
Liam Martin-lane – Ilford North CLP (Youth Officer)
Leon Alleyne-McLaughlin – Jarrow CLP
Shakerul Haque – Clydesdale CLP
Mohammed Ahmed – Stretford and Urmston CLP
Alexander Kuye – Hackney South and Shoreditch CLP
Adnan Rahman – Oxford East CLP
Avtar Singh Rai – Hayes and Harlington CLP (UCLU Labour BAME Officer)
Rosie McKenna, West Lancashire CLP
Joe Vinson – Faraday Ward, Camberwell and Peckham CLP (Co-Chair of LGBT Labour London)
Jessica Smith – Faraday Ward, Camberwell and Peckham CLP
Luke Myer – Liverpool Riverside CLP
Ally Routledge – Saffron Walden CLP
Harjeet Sahota – Camberwell and Peckham CLP (Youth Officer)
Lewis Addlington-Lee – Clacton CLP
Frankie O'Byrne – Enfield Southgate CLP
Estelle Hart – Gower CLP
Ben Cooper – Totnes CLP
Poppy Wilkinson – Macclesfield CLP
Andrea Compos-Vigouroux – Streatham CLP
Emma Booth – Vauxhall CLP
Charlie Agran – Battle and Bexhill CLP
Peter Smeed – Vauxhall CLP
Callum Munro – Streatham CLP
Joel Gascoyne – West Ham CLP
Tom Rutland – Camberwell and Peckham CLP
Colum McGuire – Uxbridge and South Ruislip CLP
Simon Evans – Reading East CLP
Amy Smith – Sheffield Central CLP
Richard Skipper – Islington South CLP
Richard Angell – Ilford North CLP (Director, Progress)
Nicholas Mitchell – Edmonton CLP
Leo Gibbons-Plowright – Lewisham Deptford CLP Youth Office
Dominic Breen – Finchley and Golders Green CLP
Kuba Stawiski – Tower Hamlets CLP, Vice-Chair, Tower Hamlets Young Labour, Youth Officer, Shadwell Branch. Young Fabians secretary
Connor French, Greenwich and Woolwich CLP
John Morris, Nottingham South CLP, Dunkirk and Lenton Branch Secretary
William Cooper – Lewisham Deptford CLP – Brockley branch Secretary
Luisa Attfield – Finchley and Golders Green CLP
Ashley Wise, Poplar and Limehouse CLP
Gilbert Macnaughton, Chipping Barnet CLP
Andrew Mitchell, Putney CLP
Cllr Dan Ratcliffe, Cambridge CLP, EC Delegate & Lead Cllr for Equalities
Helen Jewell, Twickenham CLP
Dominic Stewart – Vauxhall CLP – Membership Sec Oval Ward
James Calmus – Holborn & St Pancras CLP
Ryan Maynes, Hackney CLP. GMB Young London Chair
Edward Jones, Secretary, Richmond Park CLP
Sergio Cortes, Twickenham CLP
Shane Scott, Bermondsey & Old Southwark CLP
Bethany Taylor Vauxhall CLP youth officer
Edward Scott Leyton and Wanstead CLP
Nareser Osei, West Ham CLP
Marian Craig, Hornsey and Wood Green CLP
Ellen Lucas, Vauxhall CLP and Society of Labour Lawyers
John Sailing, Battersea CLP
Joshua Grills, Dartford CLP – Youth Officer
Jack Deakin, North Warwickshire CLP
Jack Falkingham – Dulwich and West Norwood CLP
Andrew Gilbert – Enfield Southgate CLP
Zak Deakin – Stoke South CLP
Sarah-Jane Smyth – Manchester Gorton CLP
Frankie Simon – Ruislip, Northwood and Pinner CLP
Ciara Hogan – Camberwell and Peckham CLP
Jess Leigh – Streatham CLP
Danielle Emina – Hackney South and Shoreditch CLP
Greg Hull – Norfolk South CLP
Jamie Tennant – Birmigham Northfield CLP – youth officer
Solomon Gibson – Ladywood CLP
Alex Cheney – Beckenham CLP
Cllr Nathan Burns – Lancaster and Fleetwood CLP
Ashley Borges – Hampstead and Kilburn CLP
Cathryn Turhan – Holborn and St Pancras CLP
Jack Kerwin – Bermondsey and Old Southwark CLP
Louise Champ – Sutton and Cheam CLP
Denny Taylor – Derby North CLP
Jamie Dickinson – Newcastle North CLP
Cllr Warren Morgan – Leader of Brighton and Hove City Council
Megan Corton Scott – Bethnal Green and Bow CLP (London Young Labour, Vice Chair)
Jack Phipps – Brent North CLP (London Young Labour committee)
Alison Dunning – SE Cambs CLP (Sec Fulbourn Local Group)
Felix Bunting – Shipley CLP, Oxford University Labour Club (former Publicity Officer, Membership Officer)
Cllr Michael Borio – Harrow East CLP (Chair, Health & Social Care Scrutiny Subcommittee – Harrow Council)
Clare Wilson – South East Cambridgeshire CLP (Treasurer and Women's officer)
Chris Carter – Hendon CLP
Abdi Mohamed – Tower Hamlets CLP campaigns officer
Richard Brooks – Ealing Central and Acton CLP
Moira Winder – Liverpool West Derby CLP +/(BAME Officer)
Emma Feltham – Lewisham East CLP
John Lindsey – Kingston and Surbiton CLP
Cllr Seyi Akiwowo – Exective Officer of West Ham CLP
Amy Whitear – Battersea CLP
Zahin Ahmed – Poplar and Limehouse CLP
Clare Phillipson – Women's officer, Washington and Sunderland South CLP
Adam Allnutt – Tower Hamlets CLP (Membership Officer)
Theo Antoniou-Phillips – Norwich South CLP
Tim Hammersley – Warrington South CLP
Darren Clarke – Stoke Central CLP (NUS NEC)
Jamie Bennett – West Derby CLP
Eleanor Keiller – Bury South CLP (University of Birmingham, Guild of Students President)
Jamie Ali – Leeds North West CLP
Chris Wallace – Leeds North West CLP
Tom Wilson – Bermondsey and Old Southwark CLP (LGBT Labour National Committee)
Liam Hill, Bermondsey and Old Southwark CLP
Ellen-Rose Jones, Cardiff South and Penarth CLP (NUS Wales, President)
Siddo Dwyer, Enfield North CLP (Vice Chair)
David Field from Bethnal Green and Bow CLP
Ellen Lucas – Vauxhall CLP (Society of Labour Lawyers)
Kirith Ahluwalia – Feltham & Heston CLP (Secretary and Young Fabians BAME Network, Chair)
Joe Anderson, Hampstead and Kilburn CLP
Jack Beddoe – Lewisham Deptford CLP (Vice Chair)
Cllr Adam Langleben – Chipping Barnet CLP (Shadow Lead Member for Assets, Regeneration & Growth, Barnet Council)
Lesley Lowe – Hazel Grove CLP
Alex White – Bristol East CLP
Jenny Flintoft – Meon Valley CLP
Cllr Craig Jones – Burton CLP
Ronny Flynn – Milton Keynes North CLP
Dominic McGinley – Dunfermline and West Fife CLP (Youth Officer)
Cllr Julie Cattell – Brighton Pavilion CLP
Luke Holland – Birmingham Hall Green CLP
Kevin Brady – Bethnal Green & Bow CLP
Rachel Carys Moses – Lewisham East CLP
Jade Symonds – Battersea CLP
George Holden – South Dorset CLP
Cllr Rowan Draper – Stafford CLP
Ben Wesson – Warwick and Leamington CLP
David Chung – Mitcham & Morden CLP
Cllr Vijay Luthra – Bermondsey and Old Southwark CLP
Leia Murray – Cumbernauld, Kilsyth, and Kirkintilloch East CLP
Darryl Telles – Hove CLP
Billy Moore – West Ham CLP
Philip Jardine – Bristol West CLP
Ian Kingston – Ealing Southall CLP
Sheila Franklin – Macclesfield CLP (Branch Chair and joint CLP Woman's officer)
Hannah Lyons-Singer – Hornsey & Wood Green CLP
James Tilburn – Harrogate and Knaresborough CLP
Christina Emmett – Bosworth CLP. (Branch Secretary and joint CLP Women's Officer)
Paul Harrington – Labour International Branch
Will Barber Taylor – Cleethorpes CLP
Bridie O'Shea – Hackney North and Stoke Newington CLP
Frankie Grant – Hendon CLP
Cllr Danny Hackett – Bexleyheath and Crayford CLP (Former PPC for Old Bexley and Sidcup)
Willie Samuel – Tynemouth CLP (Executive member)
Robbie Hand – Erith and Thamesmead CLP
Lewis Parker, Battersea CLP
Rachel Carys Moses – Lewisham East CLP
Patrick Lilley – Chair of Cities of London & Westminster CLP
Cllr Dom Anderson – Derby South CLP
Dan Heley – Luton South CLP
Mal Mohibullah Choudhury – Altrincham and Sale West CLP (Equalities Officer)
Bryan Blears – Salford and Eccles CLP
Kyle Greet – St Ives CLP
Matt Case – Camberwell and Peckham CLP
Sam Hussain – Middlesbrough CLP (BAME Officer)
Cllr Jerome Neil – Mitcham and Morden CLP
Fay Block – Ealing Southall CLP
Andrew Downes – North Warwickshire CLP
Kirstie Coolin – Broxtowe Labour CLP
Euan Philipps – Tonbridge and Malling CLP (Chair)
Colin Appleby – Cities of London and Westminster (LGBT Coordinator)
Aminur Rahman – Battersea CLP (former BAME Officer & Vice Chair Campaigns Officer)
Thomas Hopkins Burke – Nottingham East CLP
Mostyn Taylor Crockett – Hackney South and Shoreditch (Homerton Branch)
Rahma Hussein – Edmonton CLP
Ian Walker – Worthing West CLP (IT Co-ordinator)
Tom Anderson – Cities of London and Westminster CLP
Lincoln Hill – Bermondsey and Old Southwark CLP
Joe Whitley – Mid Derbyshire CLP
Cllr Fabian Breckels, Bristol East CLP
Georgia Power – Nottingham South CLP Woman's Officer, Bridge Branch Secretary
Rhys Purtill – Norwich South CLP (Labour Students, LGBT Officer)
Tessa Tyler Todd – Kingston and Surbiton CLP
Alex Holmes – Ilford South CLP
Danny Golding – York Central CLP
Shabaz Khan – Hackney South and Shoreditch CLP
DIna Cottier – Wirral South CLP
Hugh Clayden – Bosworth CLP (Branch Vice Chair, CLP Political Education Officer)
Christopher Redford – York Central CLP
Jayne Mortimer – Ashfield CLP (Youth Officer)
Cllr James Beckles – West Ham CLP
Chamindra Weerawardhana – Northern Ireland CLP. (LGBTQIA Officer)
Cllr Ed Davie, Lambeth Council and Dulwich and West Norwood CLP
Cllr David McMeekan – Tynemouth CLP
Jerry Hogg – Labour International CLP
Luke Bassett, Sheffield Central CLP Youth Officer
Paulina Peters, Bromley & Chislehurst CLP
Mark Jackson, Lewisham Deptford CLP
Sue Teddern, Hove & Portslade CLP
Frances Bill, Brighton Pavilion CLP
Edward Parker Humphreys, Lewisham East CLP (Co-Chair – Cambridge Universities Labour Club)
Jack Reason – Rochford and Southend East CLP
Jessica Rich – Croydon South CLP
Louise Ellis – Heywood and Middleton CLP
Ashley Dalton – Chair of Rochford and Southend East CLP, LGBT Labour National Disabilities Officer, and Former Labour PPC Rochford and Southend East
Jacob Lloyd – Ealing Central and Acton CLP, Chair of Young Fabian Education Network
Chris Wongsosaputro – Bethnal Green and Bow CLP
Emily Walker – Wentworth & Dearne CLP
Alex Adranghi – Eastleigh CLP
Dr Sarah Grace Clark – Holborn & St Pancras CLP (Women's Officer)
Daniel Cousins – Holborn & St Pancras CLP
Angela Brown – Ealing Central and Acton CLP
Rotney O'shea – Brighton Kemptown CLP
Lowell Belfield – Tooting CLP
Elliot Jones – Reading East CLP
Mark Rees – Ceredigion CLP
Daniel Owain Breeze – Derbyshire Dales CLP (Loughborough Students Union Labour Chair)
Mike Shallcross, Dulwich and West Norwood CLP
Mandeep Sidhu, Bermondsey and Old Southwark CLP
Cllr Abena Oppong-Asare – Erith and Thamesmead CLP
Jan Ware – Dulwich and West Norwood CLP
Simon Meech – Redcar CLP
Cllr Sami Zeglam – East Worthing and Shoreham CLP
James-Edward McHale – Halifax CLP (LGBT+ Officer)
Anastasia Solopova, Oxford East CLP
Suhail Aslam, Oxford East CLP
Alex Skirvin – Newbury CLP (2017 PPC for Newbury, LGBT Officer)
Theo Anton – Richmond Park & North Kingston CLP, Oxford University Labour Club
Jacky Holyoake, Halesowen & Rowley Regis CLP
Mariam Abood, Newcastle Central CLP (Leeds Labour Students, Web and Publicity Officer)
Benetta Adamson, Lewes CLP
Michael Millar – Nottingham South CLP
Lewis Allison – Bournemouth CLP
Eda Cazimoglu – Edmonton CLP
Benedict Willis – Hackney North and Stoke Newington CLP
Zoë Kemp – Jewish Labour Movement
Terence Smith – Brigg and Goole CLP (Youth Officer, PPC 2017)
Haydon Etherington – Holborn & St Pancras CLP
Cllr Paul Wilkinson – Gedling CLP (Chair)
Marianna Masters – Streatham CLP (Vice Chair)
Cllr Alex Bigham – Vauxhall CLP (Disabilities Officer)
Emma Louise Rapier – Torfaen CLP
Cllr Jane Edbrooke, Streatham CLP
Cllr Stephen Brimble, Exeter CLP
Irfan Mohammed – Dulwich and West Norwood CLP
Maureen Alcorn – Streatham CLP
Paul Leake – City of Durham CLP
Duncan Metcalfe – Dulwich and West Norwood CLP
Tim Woolley – Northampton South CLP
Peter Greenhill – Lewisham West and Penge CLP
Victoria Cole – Battersea CLP
Amy Bentham – Dulwich and west Norwood
Catrin Harland-Davies – Sheffield Hallam CLP
Miki Vyse – Leeds central CLP
Nicola Brown – Tooting CLP
Jack Robinson – Norwich South CLP
David Howell – Chelmsford CLP (Labour Party member for 28yrs)
Keith Bugler – Poplar and Limehouse CLP
James Potts – Islington North CLP (Secretary of London Young Labour)
Cllr Rishi Madlani – Holborn & St Pancras CLP
Samuel Moikeenah – Enfield Southgate CLP
Karl Lewis – West Ham CLP
Hannah Minns – Epsom & Ewell CLP
Blerina Hashani – Hampstead & Kilburn CLP
Sam Anderson – Holborn and St Pancras
Steve Lapsley – Derby South CLP
Anthony Silkoff – Bethnal Green and Bow CLP
Andy Semple – JLM
Daniel Cowan – Southend West CLP
Marie-Anne Cowan – Southend West CLP
Cllr Siôn Davies – Llanelli CLP
Sam Campling – Exeter CLP
Kadeem Williams – Tooting CLP
Myles Swaine-Gray – Harrow West CLP
James C. Maxwell – Liverpool Wavertree CLP
Alan Olive, Hemel Hempstead CLP
Eileen McKnight-Smith – North Durham CLP
Celia Hinds – Barnet CLP
Cllr Emma Daniel – Brighton and Hove City Council
If you would like to add your name to the letter email: [email protected]
LabourList approached the London Labour party and they responded with this statement:
"We do not comment on selection procedures. Any allegations of bullying are taken seriously and will be investigated."
More from LabourList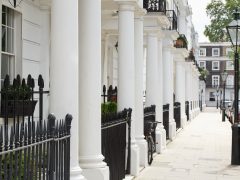 Comment
If you fancy a look at how the other half live, just take a stroll down Phillimore Gardens,…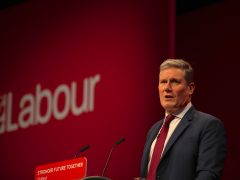 Comment
In 1997, Tony Blair swept to victory on a wave of optimism, declaring: "A new dawn has broken,…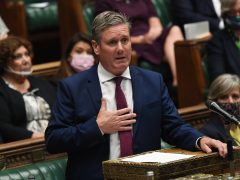 News
Keir Starmer's personal net approval ratings in the 'Red Wall' have fallen to its lowest level since September,…