Yesterday the former shadow cabinet minister Chuka Umunna used a speech to the German British Forum to condemn the idea of a universal basic income. Yet, far from his claim that the idea is linked to "some on the left", support for it in Britain is growing and spans the political divide.
In fact, across the globe, it has gained support from people as diverse as Bishop Desmond Tutu and the 2010 Nobel laureates in economics, Peter Diamond from the renowned Massachusetts Institute of Technology and Sir Christopher Pissarides from the London School of Economics. Barack Obama has said the UBI will be a central policy debate of the next two decades.
This group joins a long list of advocates over the last century from Bertrand Russell, JK Galbraith and Friedrich von Hayek to Martin Luther King Jr, Paul Samuelson and Tony Atkinson.
Seven pilot schemes, of varying forms and ambition, are underway in a mix of developed and developing countries, from Finland and Canada to Holland and Kenya. Funded by national governments, crowd-funded charities and wealthy industrialists, these social experiments are having a galvanising effect on the UBI debate.
Support for a UBI in Britain stems from a recognition that the status quo is unsustainable. The social security system, designed for a post-war world of full employment, steady growth and rising real wages, fails to deliver in today's more fragile economy.
Unlike the present punitive and intrusive system, a UBI would guarantee – for the first time – a secure income floor. But it would do much more than help fix a broken system of social protection and labour market. It would encourage greater personal autonomy and choice, boost bargaining power and provide financial support for the people doing unpaid childcare and voluntary help – work disproportionately undertaken by women. Even critics acknowledge the potentially profound nature of such changes.
Far from involving a "counsel of despair" as Chuka claims, one of the great strengths of a UBI is that it is non-prescriptive: it would offer people greater flexibility between work, leisure, education and caring, progressive changes with transformative potential. And let's not confuse leisure with idleness.
Some recipients might choose to work less or take longer breaks between jobs. Others would be incentivised to start a business, perhaps strengthening the potential of the gig economy. Some might take time to retrain, while others could devote more time to leisure, personal care or community support. Such a boost to choice has the potential to produce more social value – if currently unrecognised – than some paid work.
Chuka claims that under a UBI, "society can wash its hands of responsibility for the poor. The jobless can be abandoned". This is not the case. There are many different models of a UBI, offering different degrees of radicalism. There is a growing acceptance that a big bang approach that sweeps away large parts of existing systems of social security cannot be made to work and that successful implementation would require an incremental and staged approach to reform.
Simulations for the pressure group Compass show that a modified scheme, implemented gradually, would offer a more robust safety net in today's much more precarious environment. The model scheme would lower the risk of poverty amongst those in work, reduce inequality, boost the universal element of income support, reduce dependency on means-testing and bring an end to sanctioning.
Such a scheme is not a silver bullet – it cannot alone deal with all the fault lines of today's economic and social systems. Nevertheless, it would involve a major transformation in the nature of social protection, the character of the tax/benefit system and the pattern of winners and losers. But, while a reform as profound as this has the potential to represent a critical element in the renewal of social democracy, it remains controversial.
What is now needed is a full national discussion about the merits of the idea. Such a debate is starting to emerge in Britain, notably in Scotland – where a pilot is being considered. As the evidence emerges about the impact of these try-outs, that debate can only gather pace.
Stewart Lansley is the co-author, with Howard Reed, of Compass' A Universal Basic Income: An Idea Whose Time Has Come? and the co-editor, with Amy Downes of It's Basic Income: the Global Debate, to be published by Policy Press, March 2018.
More from LabourList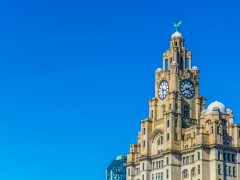 Daily email
MPs from across the chamber paid tribute to David Amess yesterday. The late parliamentarian was described as not only a…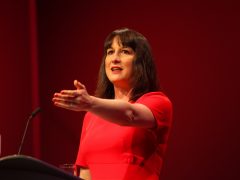 News
Labour is expected to force a vote of MPs on cutting business rates after research from the party…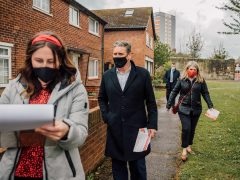 News
A new report has advised the Labour Party to focus on the themes of "good jobs, security and…