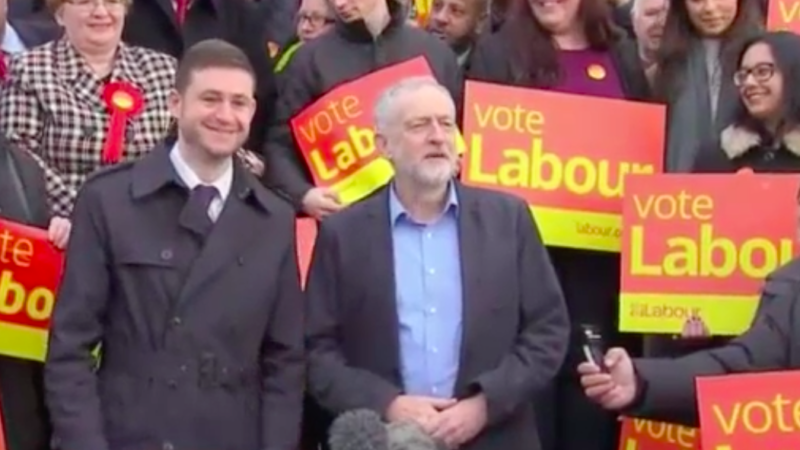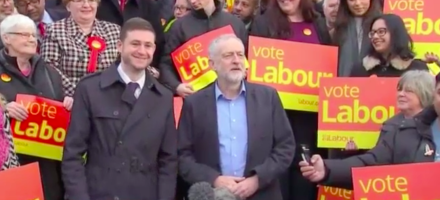 Today my bill to lower the voting age will be debated in parliament. Whatever the outcome, we will be taking a bold step towards votes at 16. The campaign has evoked both strong support and opposition. But, cutting through the middle of the debate, is the feeling that the time is now right. The case is stronger than ever before. Voices of support, both young and old, have sounded loud and clear.
I hear, and respond, to the arguments against votes at 16. They can't be ignored. Such arguments have clustered around a key theme: 16-year-olds don't have the knowledge, or even the interest, to participate in democracy. Worse still, giving the vote to 16-year-olds will somehow push our democracy over a cliff-edge and undermine the values we hold dear. Frankly, that is not my experience at all.
First-off, we need to move the debate on from simply what 16-year-olds can and can't do. Stating that because 16-year-olds can't smoke, drink or gamble is not compatible with our argument for lowering the voting age. This debate is about citizenship; it's about giving more people a say; it's about educating and giving young people a greater stake in politics; ultimately, it's about reinforcing our franchise. I am of the strong belief that defending the franchise, and extending the franchise, go hand in hand.
And young people have proved their worth. In Oldham, I have worked with our youth council from my time as leader of the council there. When I became leader, I wanted to shake up democracy and involve more of our residents directly in council business. A big part of this was formalising the youth council's decision-making in local authority business, allowing them to have a greater say in how services for them were designed and delivered.
The way that Oldham youth council took the task to heart demonstrated to me that, if given the opportunity, 16-year-olds had the skills, knowledge and intellect to be given a real stake in our democracy. Further still, when I visit schools and colleges across the constituency, I see a flare and passion for politics from 16-year-olds. So too are they well aware of the issue that directly affect their lives, both now and in the future. Whether this be affordable housing and higher education; to job prospects and the uncertainty that Brexit has created – it is only right that young people have a say on those issues.
We also have a golden opportunity to capture this passion in schools. The bill will require schools to teach compulsory politics and citizenship at key stage four, preparing pupils ahead of being able to vote at 16. This will be the first time in our history that political education will be taught to all pupils in all schools.
The results will be positive and long-lasting. It will equip future generations with an understanding of how this place works, why it works the way it does, and for whom it works for. This will bring countless benefits to society. Moreover, this knowledge will be carried throughout a person's adult life, and across the generations. Who could disagree that this is the right thing to do today
Nationally, young people have already demonstrated they are responsible citizens who care a great deal about society. Since 2011, some 300,000 16 and 17 years have served their communities through the National Citizen Service programme and demonstrated this age group's capacity to do their duty as citizens. They have earned the right to vote in recent and changing times.
The notion that giving votes to 16s will somehow undermine democracy is also ridiculous. We are now in a bizarre position where a 16-year-old living in Scotland can vote in local elections, yet they are denied the right to vote in British general elections. The Welsh Labour government is currently exploring ways to extend the franchise to young people. It is vital that we have equal rights across Britain, not only in referenda, but in devolved assemblies and local government. So it is the Tories who undermine democracy by blocking efforts to create a uniform voting age across our four nations.
People ask me, "where does this end – why not lower the voting age to 14, or 10. Will mothers-to-be get two votes, one for their unborn child?" Nobody is asking for votes at 14, for example. To say yes to votes at 16, is not to say yes to other matters. We would not have extended the franchise to women or to the working class if we adopted such a perverse approach to progress.
And finally, young people have proven their worth during the general election. Put simply, young people across Britain rejected the myth that they are disengaged from party politics. Two million young people registered to vote after the election was called. We also witnessed the highest youth turnout since 1992.
Politicians from all party-colours will be standing up for young people today. The government may well rejected our stance. But they must wake up to the reality and move with the times. This issue won't be silenced. Whatever happens today, the campaign will be galvanised further. And the government may soon find itself on the wrong side of history.
Jim McMahon is shadow devolution minister and MP for Oldham West and Royton.
More from LabourList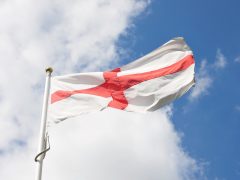 Comment
St George's Day provides an annual reminder to Labour members that many of the key challenges the party…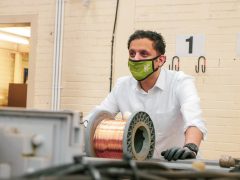 Daily email
The Holyrood battle on May 6th is a "pandemic election", Anas Sarwar has declared. That might sound like…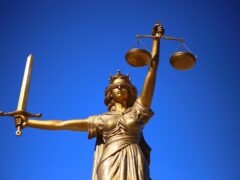 Comment
The prominent legal commentator and blogger David Allen Green often says "constitutional law should be boring", and it…