This is part of a series of articles in the run-up to the Budget on November 22.
Are some Tories beginning to see the light?
Former Tory think-tanker and minister Nick Boles has a new book out arguing austerity must end. At last!
A couple of weeks ago I revealed that our recovery since the great financial crisis has now proved slower than after the Great Depression. 
That's how bad it is.
George Osborne's fateful decision to try to close the deficit almost exclusively with spending cuts while slashing corporate tax rates slowed the recovery, helped double the national debt and delivered literally no improvement in living standards for ordinary working families who still earn less than they did before the crisis.
Overwhelmingly, companies have simply banked the cash; corporate cash balances, setting in the bank, have soared to over £600bn; that's a rise of some £135bn in recent years – or five times more than the increase in investment. Meanwhile, the stock market and house prices boomed while the wealthy salted away larger and larger stacks of cash in tax havens.
So, Mr Boles' conversion is progress – of sorts. But it's not enough. Because his advice – for a new era of investment to boost productivity and therefore wages – while welcome, is good old-fashioned jam tomorrow. And here's the problem. Public services are falling apart today. And fixing that needs more than a mere adjustment to the timetable for paying down the national debt. It needs some new, fair taxes.
As Unison argue, in their excellent campaign, launched this week, public service workers need a pay rise TODAY. Not in years to come. The scale of council cuts has been simply staggering; but worse is to come; under current plans around £9bn will be stripped out between 2015/16 and 2020/21; that is quite simply the end of local government as we know it. Many local services will simply disappear.
The police are struggling to answer 999 calls TODAY. News yesterday suggests that the Met Police are set to lose £700m by 2020 – that's the equivalent of 3,000 officers. Meanwhile the counter-terrorism threat is surging while new threats like cyber-crime multiply.
Cressida Dick this week told the Commons that counter-terrorism officers are dealing with an incredible 30 per cent increase in workload, including the business of thwarting seven potential attacks in seven months. Her Majesty's chief inspector of constabulary is now openly warning that the police are no longer responding to low-priority crimes because of "significant stress" caused by continued budget cuts.
The NHS, as its boss Simon Stevens argued this week, needs extra cash TODAY. In fact a consortium of health think tanks warned yesterday that the NHS need a £4bn funding injection. Next year, 2018/19, will be the crunch year for the NHS, as funding per person actually to one of the lowest rates in history.
School heads are warning that despite a few tweaks to the school funding formula, they face the prospect of sacking teachers, teaching assistants and support staff THIS YEAR. The extra cash promised will do nothing to reverse the £2.8bn of real-terms cuts caused by rising funding pressures and frozen funding.
While Theresa May's Cabinet is falling apart, it is vital that we do not lose sight of what remains, the hard ideological core; to roll back the state and roll forward the market.
That recipe has failed Britain and it is the poorest in our society that bear the brunt. So, when the chancellor gets to his feet to deliver the budget in a fortnight's time, we need to hear loud and clear that austerity has been relegated to the dustbin of history.
Liam Byrne is shadow digital minister and MP for Birmingham Hodge Hill.
More from LabourList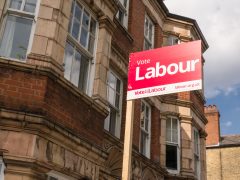 News
LabourList can today reveal Labour's parliamentary candidate selection process for the upcoming Old Bexley and Sidcup by-election. Sources…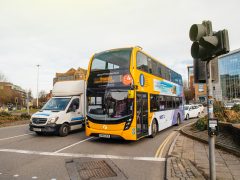 Comment
Who remembers when Boris Johnson bizarrely told the nation how he enjoyed painting model buses? He gushed about…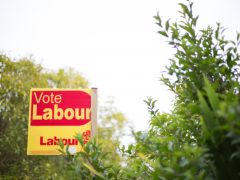 News
Labour has opened applications for the Old Bexley and Sidcup candidate selection after the death of Conservative MP…