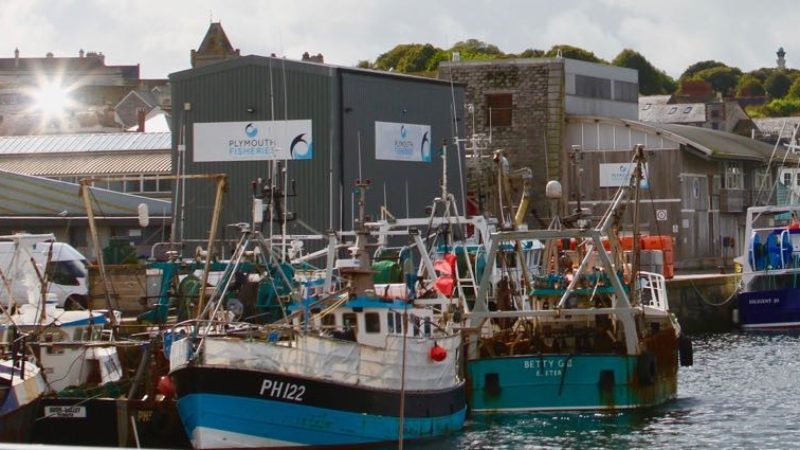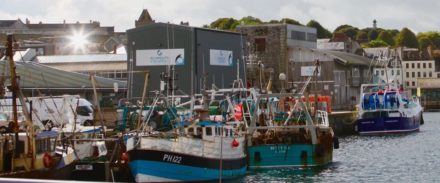 by Luke Pollard and Melanie Onn
There are few industries more closely associated with Brexit than fishing. The Battle of the Thames, when fishing boats clashed outside parliament, will endure as one of the more curious images of the referendum campaign. Many fishing communities were vocally pro-Brexit and rightly want a good deal.
As Britain leaves the European Union our fishing agreements will be redrawn and, for the first time in 40 years – since we joined the London Convention and signed up for the common fisheries policy – Brexit will reset the regulatory environment for this vital sector. Fishing communities are frequently Labour communities and as we motor towards the next election they need to be Labour-voting even more than now. Many of our top 75 target seats are coastal communities and fishing provides jobs and connections with a sense of identity that Labour needs to protect and promote.
The fishing industry has always brought huge value to Labour communities and this historic link between coastal communities and the party needs to be strengthened. It is time fishing had an official forum for debate and a strong voice within the Labour Party. That's why today we will launch Labour Friends of Fishing – a new voice for fishing within the Labour movement.
Labour Friends of Fishing is modelled shamelessly on the successful Labour Friends of the Forces which has brought together volunteers, veterans, elected officers and the shadow defence team in a forum that delivers real value for the forces and for the party. Our vision is to create something similar for fishing. Every coastal community in the country has had, or continues to have, a link to fishing while fish and shellfish remain firm favourites on menus across the land.
Britain has much to gain from a good deal for fishing. But we also have much to lose from a bad deal. As we approach the traditional annual fishing debate in the Commons, and look ahead to the publication of the fishing bill by the government, the time is right for the industry to have a clear and strong voice in our party.
We need to have sustainable fishing that protect the environment, fish stocks and fishing jobs across the country. Britain's fishing fleet is the second-largest in the EU in terms of capacity and the seventh-largest in vessel numbers – it's no secret that many EU countries catch a large proportion of their fish in our waters. Brexit could well change this and it's important that changes are shaped by a distinctive Labour argument.
Fishing is big business for our country and especially in our coastal communities. It employs large numbers of people in coastal communities across Britain, with around 11,800 fishermen last year.
It is crucial that Labour Friends of Fishing acts as a voice for the entire breadth of the industry from trawler to table. That means incorporating all areas of the sector from fish farming to processing, manufacturing and trading. There are many more jobs related to fishing onshore than at sea and all of those need a strong and resolute voice within the fishing debate and the Labour Party.
We want the voice for fishing to be strong in Labour so the industry is protected, sustained and encouraged to grow.
Our hope is also that Labour Friends of Fishing will create a space for coastal communities and the fishing industry to be heard. By creating a link between the industry and Labour's shadow environment team we can build bridges between the party and those fishers who put their lives at risk every day catching the fish served in our restaurants or sold in our shops as well as their colleagues in processing, onward sales and support.
At the launch event of Labour Friends of Fishing, the shadow environment team will discuss the party's official fishing consultation that kicks off a tour of 10 coastal seats around Britain. We hope this launch is the start of the new deal for coastal communities left behind by the Tories' failed economic plan and a chance for Labour to build in new areas for the next election.
So, let the message go out loud and clear: the new party of fishing is Labour, protecting the environment and backing fishing jobs sustainably.
Luke Pollard is MP for Plymouth Sutton and Devonport and Melanie Onn is MP for Great Grimsby.
Labour Friends of Fishing will be launched tonight in the Commons with speakers including Sue Hayman, shadow environment secretary, and Holly Lynch, shadow fisheries minister. More information is available on the Labour Friends of Fishing Twitter account.
More from LabourList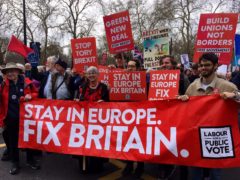 News
83 Labour MPs and 34 Labour MEP candidates have declared today that they believe it is time to…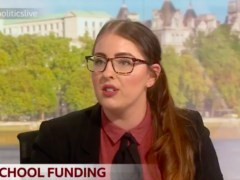 Video
Brandishing a UN report on 14m UK people in poverty, Labour's Laura Pidcock turns on Tory front bencher…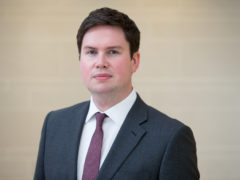 Comment
In the middle of the 19th century, my family sailed across the Irish Sea to Liverpool. Like so…