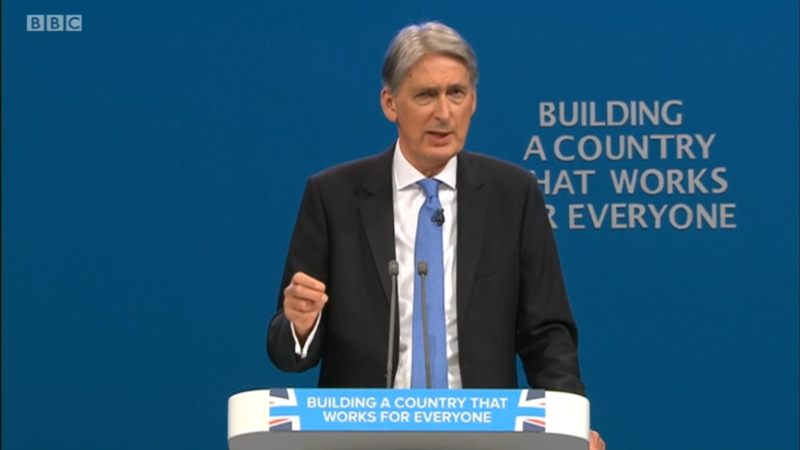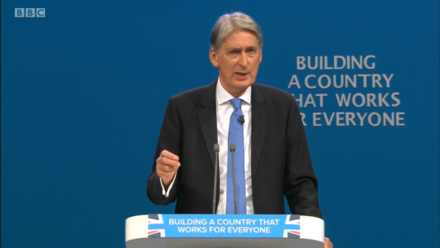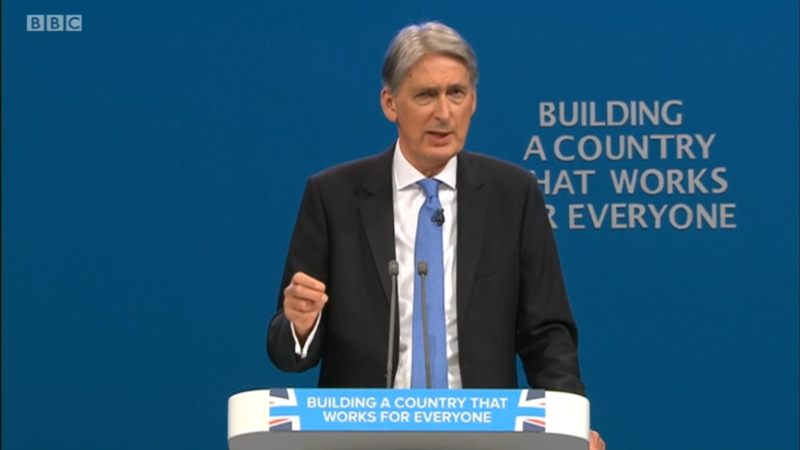 This is the penultimate one of a series of articles by MPs, trade unionists and Labour activists in the run-up to the Budget.
This autumn the north west hosted Conservative conference in Manchester. The theme of "building a country that works for everyone" was certainly noticed – but more because of its component letters falling off than any belief that the policies announced would achieve the aim. Certainly, those policies that did hit the headlines were quickly shown by Labour to be more spin than substance; not least on housing, a pledge that was quickly revealed to fall far short of what is necessary.
Since then, the Tories' focus has been on anything but securing a country that works for everyone, as they concentrate on internal battles and plough on with a Brexit approach likely to deepen rather than bridge social and economic divides.
So, if they do want to return to the aim of building a country that works for everyone, then they need to commit to closing the north-south divide. In doing so, they should return to the north west to consider the challenges we face and the divisions our region experiences compared with other areas of the country.
Of course any serious attempt to close this decades long divide needs Treasury support and backing. So if they really do want to start building a county that works for everyone, the Budget is the time to do it.
The chancellor needs to believe and support it himself– but the people who can deliver it aren't necessarily government ministers or mandarins; they are politicians at a council and regional level.
Last week, John McDonnell set out five issues that Labour believe the chancellor needs to focus on. They are the right ones not just for our region, but the country.
Should Philip Hammond  really want to address these – there are a number of key ways that he can, but he should do so at a local and regional level.
1 – Pause and fix universal credit
Local areas know their jobs market best. As an immediate priority the chancellor should end the six-week wait, and pause the roll-out to other areas. But fixing our broken welfare system isn't enough. We need to make sure that our current and future workforce has the skills needed to succeed in the modern economy. A start has been made in those areas with devolution deals through the promise of devolved budgets for adult education. However, it is already stuttering due to government delays. He should immediately break the logjam and give combined authorities the powers and funding promised.
2 – Provide new funding to lift the public sector pay cap
The north south divide has been deepened by the relentless attacks on public sector jobs and pay in the last seven years. Turning this round this will boost the morale of people working in the sector whilst also injecting more much needed pounds into local economies and by extension the private sector too. Rebalancing the north/south economy undoubtedly needs greater private investment as an end goal. But it's often forgotten that private investment needs public infrastructure and support to attract and sustain it. Investing in our public sector workforce regionally is investing in our private sector future too.
3 – Serious funding for infrastructure across the whole country
If any area of infrastructure typifies the north-south divide, it's transport. The chancellor should immediately reverse the decision to downgrade the electrification of the Trans Pennine Line to inject much needed confidence back into the northern powerhouse ideal.
Whilst national focus is on HS2, local councils such as Cheshire West and Chester are working hard to get branch and rural lines on the agenda which matter just as much to local people as long distance travel. A positive response to the Northwich transport strategic plan consultation in my constituency would be a practical illustration that this government's rail policy is about more than just City-City links.
The chancellor must also deliver fairness for users of new and existing infrastructure by making funding available to keep the pledge made by his predecessor to offer free travel to residents in Cheshire and Warrington on the new Mersey Gateway Bridge as a first step to full abolition of tolls sooner rather than later.
The long term benefits of giving the North West the transport support that London has are well documented. If it can be afforded there, it can be afforded here.
I'm delighted that Labour are committed to bringing rail franchises back into public ownership, and to bring back the PFI contracts that too often have focused more on private profit than public benefit.  And if the chancellor doesn't agree, then he should think more creatively. There are many ways to fund infrastructure that are fairer than what we have. If he doesn't have enough in the current account, then I see no reason why those private companies who make millions from our public transport systems couldn't pay a bit more to support those who use it? The windfall tax on privatised utilities was popular 20 years ago – why not consider applying a similar approach to transport fat cats to help re-balance our regional economies?  
4 – Properly fund our public services including health, education, and local government
Councils such as Halton in Weaver Vale have seen their budgets cuts by up to 43 per cent, with a devastating effect on the most vulnerable. The legacy of pay freezes, staff cuts, and zero hours has caused a recruitment crisis, exacerbating the problems of an already broken system. The government must reconsider its response to the Communities and Local Government select committee recommendations on social care and find immediate Treasury funding to arrest the current crisis.
Moving forward, I know from visits to my local integrated care team that the innovation and ideas to underpin a new vision of social care are there. The Treasury could fund a regional care pot to invite councils or combined authorities to expand existing and proven new models of care at scale, incorporating the values and principles of Unison's ethical care charter as a benchmark of decency. There have been numerous small projects looking at what can be done. It's time to move on from small scale tinkering, and address the crisis head on. Crucially this funding must come from Downing Street, not local precepts.
If we are to deliver a more equitable country, we don't just  need to consider how much the public purse spends, we need to consider where it spends it too. My constituency is the proud home of SciTech Daresbury, undertaking some of the most important scientific work and research anywhere in the nation. I want our area to lead even more that it already does, on modern energy, research, jobs and technology. Let's be bold about our regional science offer, and move the headquarters of UK Research and Innovation out of London and the South.
5 – Launch a large-scale public housebuilding programme
Any major housebuilding programme needs national support – but relies on local delivery. Successive government have refused to relax borrowing rules on local councils to allow them to build more homes. If the chancellor won't do this nationally, then he should at least approve a regional pilot, which the north west would be ideally placed to deliver. Allied to this could be a new drive for apprenticeships in housing and construction by giving the region permission to bring businesses, unions, and colleges together to consider how a regionalised approach to the apprenticeship levy could be designed and implemented, funded by the underspend on the government's current approach – which is making little impact according to early take up figures.
Steve Rotheram, Liverpool city region mayor, recently outlined how this could work. Let those closer to the areas that benefit take and make the decisions.
The above ideas won't reverse seven years of Tory austerity overnight – and not all will agree with every suggestion locally either. But I believe that any change in national direction, needs local delivery to be successful.
Labour in local and regional government is ready and willing to start the job of clearing up the mess that Tory-led government has left. We just need to funding and the powers to do so.
So look up from you spreadsheet, Phil, and look north. The chance is there to build a country that works for everyone – you just need the political will to do it.
Mike Amesbury is MP for Weaver Vale.
More from LabourList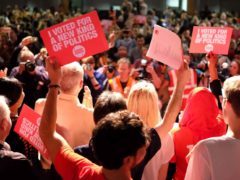 News
Momentum, the grassroots organisation that was born out of Jeremy Corbyn's 2015 leadership campaign, has launched an all-member…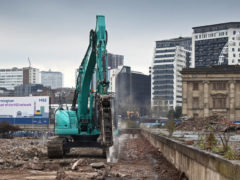 Comment
Doom-mongers and NIMBYs are out in force. Our poor excuse for a Prime Minister, Boris 'piffle' Johnson, has…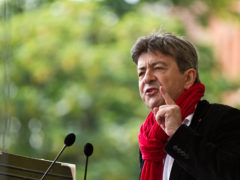 Comment
A recent LabourList article suggested that we in the Labour Party have much to learn from Jean-Luc Mélenchon,…