Australia's public vote in favour of equal marriage is yet another painful reminder to the UK of just how out of touch the Democratic Unionist Party is with public opinion and how lesbian, gay, bisexual and trans (LGBT) people continue to be the victim of their ideological stance against basic human rights.
There can be no doubt that any public vote in Northern Ireland – as with the republic just two years ago – would deliver an overwhelming vote for equal marriage that would exceed the vote in in Australia.
And as in Australia, this is an issue that should be solved through political leadership rather than a public plebiscite.
Let us not forget that the last time the Northern Ireland Assembly debated equal marriage a majority voted in favour – it was only the DUP's abuse of the "petition of concern" process that stopped the will of the assembly and the people proceeding.
Now, thanks to the success of our sister party, the SDLP, such shenanigans can be defeated, which is just one reason why the assembly needs to get back to work and pass an equality act. The deadlock between Sinn Fein and the DUP means LGBT people in Northern Ireland continue to be denied their rights and should be an incentive for them to find a solution to the current empasse.
Every poll in Northern Ireland has shown support for equal marriage and we know there is a majority in the assembly. That's why the parties need to get back to work and deliver on the wish of the people in Northern Ireland with the equality that is long overdue.
Otherwise, if we are going to have a de-facto period of direct rule, which none of us want, then Westminster will have to make up for the lack of leadership at Stormont so that all the citizens of these islands get the human rights they deserve and Northern Ireland stops being an embarrassing anomaly that nobody other than the DUP wants.
So, as we celebrate the huge vote for marriage equality in Australia – nearly 62 per cent – which shows the global tide is turning, let us not forget the work that needs to be done here at home.
We celebrate with the LGBT community in Australia but are reminded that marriage equality is still not a reality in Northern Ireland. The Labour Party Irish Society will not give up campaigning for equality until it is a reality for all.
Richard Angell is LGBT officer of the Labour Party Irish Society
More from LabourList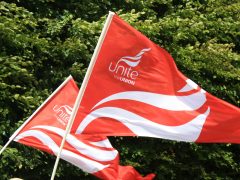 Daily email
David Lammy prompted a fresh row between Labour and the unions yesterday. As the Shadow Foreign Secretary discussed…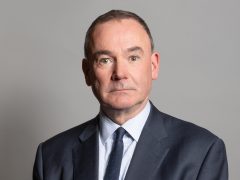 Comment
There is a real danger the Labour leadership is misreading the political moment. Armed with a New Labour…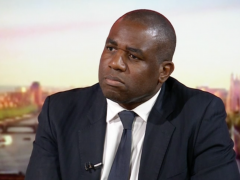 News
Sunday Morning Shadow Foreign Secretary David Lammy rejected the suggestion that Labour would enter into an electoral pact…