Our prisons are increasingly in the news, but sadly it is too often for all the wrong reasons.
It seems that every few weeks our prisons reach a new low. Last month's riot at HMP Long Lartin was the latest in a growing list of violent disturbances under this government. But it was noteworthy as it took place in a high security prison, holding the most dangerous prisoners. Just a few weeks later, we hit yet another unwanted record for the number of assaults taking place in our jails. It is a stain on our justice system that there is now an assault every 20 minutes in our prisons, more than 27,000 per year.
Government policies that have slashed budgets and prison officer numbers are squarely to blame for this situation. Around £1bn has been taken out of the budget of Her Majesty's Prisons and Probation Service and thousands of prison officers axed under Tory austerity.
Cuts have consequences and they are clear for all to see in our prisons system. When understaffing means prisoners spend 23 hours a day behind their cell door unable to take part in educational activities, this makes a mockery of the government's claims that it is turning prisons into places of education and reform. Ultimately that leaves the wider population much less safe as most prisoners will one day leave prison and move back to their communities, often much more likely to re-offend.
So, in the face of this growing crisis, the government has sought to give the impression that it is finally taking control of the situation by boosting prison officers numbers.
But, despite a so-called recruitment drive, this week's figures paint a picture that remains deeply concerning.
The government has recruited 1,200 new prison officers over the past year. Any greater investment in key staff is welcome. But the fact remains that there are still more than 5,600 fewer frontline officers than in 2010.
Scratching beneath this headline recruitment figure reveals further concerns. One in four prisons have seen officer numbers fall even further in the last year alone. In total 25 of the 106 prisons now have fewer officers than they did this time last year. A further four prisons have had no increase in prison officer staffing levels, despite the government's pledge on numbers.
It's even more shocking that officers are still being axed in prisons housing some of the most dangerous offenders. Three of the eight high-security prisons have had a reduction in the number of prison officers over the past year and another has had no increase. Long Lartin, scene of the recent riot, was one high security prison where staff levels were cut and remain below the government's benchmark targets. In an urgent debate I secured in the Commons the day after that riot broke out, the prisons minister had assured me that staffing there was normal.
Even in those prisons where the number of prison officers is up, there is still the worrying exodus of experienced prison staff due to the Conservatives' dogmatic approach to public sector pay. The leaving rate is up threefold since 2010, creating a dangerous cocktail of experienced prisoners and inexperienced prison officers. This makes tackling the deep problems in our prisons ever more difficult.
The government's latest pay offer to prison officers of 1.7 per cent – around £1 per day for front-line officers – is yet another real terms pay cut. It is certainly no solution to the deep problems of retention that our prisons face. Labour has promised to tackle this crisis in retention by, amongst things, guaranteeing an end to real terms pay cuts for our prison officers.
Away from the media focus on the headline prison officers number, the government has been quietly slashing hundreds of key operational staff in prisons over the past year. This week's staffing figures show a loss of 255 so-called band two officers. These valued staff members manage prison gates, visitor checks and the necessary checking of incoming packages amongst other duties. Their work may not attract so many headlines but by cutting their numbers, the government will simply add to the huge pressures that prison officers already face. We need prison officers working directly with prisoners, not forced to cover for the loss of staff elsewhere.
Under the Conservatives, our prison system is increasingly defined by crisis. The government should be using next week's budget to invest in our prison system so that prisons are rebuilding lives and creating fewer future victims of crime.
Instead the IFS is warning that "over the next two years, particularly deep budget cuts are planned for the Ministry of Justice" and that in the decade 2010-20, the MoJ will have suffered the deepest cuts of any department.
Cuts on the scale planned means that, under the Tories, our prisons look set to go from repeated crisis to a full blown emergency.
Richard Burgon is shadow justice secretary and MP for Leeds East.
More from LabourList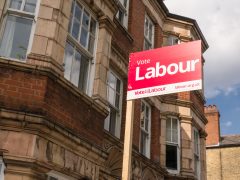 Comment
A decade ago, the writer Julian Baggini used demographic data to pinpoint the heart of England, before moving…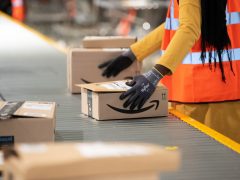 Comment
Our brilliant NHS and GP staff, scientists, lab technicians, nurses and volunteers are giving the whole country some…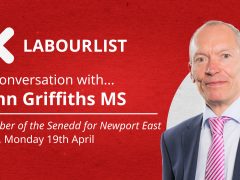 Video
Join us at 5pm on Monday, April 19th, for our latest 'In conversation with…' online event with LabourList…