Last weekend the national executive committee (NEC) met in Glasgow for our annual away-day. The first half was a joint meeting of the NEC and Scottish executive committee (SEC). Jeremy Corbyn suggested holding more future full NEC meetings outside London and proposed a similar meeting in Wales with the Welsh executive.
Winning back Scotland
In order to win a parliamentary majority, Labour must win back seats in Scotland. Richard Leonard, new leader of Scottish Labour, addressed the NEC and SEC on the failure of the SNP and Labour's plan to challenge nationalist and Tory austerity. He talked about mobilising members, trade unions, MSPs, MPs and councillors to win back Scotland. Additional resources will be targeted to Scotland to train community organisers and improve digital and doorstep campaigning.
Leader's report
Jeremy Corbyn reported on his recent activities. Jeremy has been campaigning across Britain and spends at least one day a month in Scotland. He was pleased to report on recent electoral successes in Scotland, where party membership is growing and there is a renewed sense of enthusiasm for Labour politics.
Jeremy congratulated both Richard and Anas Sarwar for conducting positive, forward looking campaigns for the leadership of Scottish Labour. Jeremy said that he looks forward to working closely with Richard to fight for Labour governments in Westminster and Holyrood.
Jeremy also reported on Labour's current democracy review. Labour has over 500,000 members and Jeremy is keen for all to be actively involved and able to contribute to policymaking, campaigning and more. Jeremy also wants local parties to consider the culture of the meetings to make sure they are as friendly, welcoming and inclusive as possible.
Jeremy congratulated NEC member Paddy Lillis on being elected general secretary of Usdaw. Jeremy is keen to mobilise young Labour members and encourage young people in insecure work to join trade unions.
Jeremy spoke about the Budget and the Tory failure to address the funding crisis in health and social care, as well as the lack of Brexit contingency planning. Labour respects the result of the referendum but is fighting for the best deal possible for Britain. Jeremy wants to set out an alternative case for an investment-led growing economy and rejected the idea of post-Brexit Britain as an offshore tax haven. While Britain will no longer be part of the EU, we will still be a part of Europe and maintaining good relationships with our neighbours is important.
Key priorities for Labour
Labour is working towards four key priorities. These include:
Preparations for a snap general election.

Keeping up the pressure on the Tories.

Engaging and building membership.

Investing in organisation and capacity building.
Parliamentary selections
Selections are underway for candidates in the key marginals in England and Wales. Selections will shortly begin in Scotland. Key marginal selections should be completed by April 2018. It is hoped that after the marginal selections are completed, work can begin to select candidates for the remaining constituencies.
Membership report
There are currently around 570,000 Labour Party members – close to our highest ever membership figure when membership peaked at 575,000. Over the past three years there has been staggering growth in membership. Members are spread throughout the country and membership is a far less London-centric. Growth has been spread fairly evenly across Labour held constituencies, key marginal and seats where other parties have big majorities. Labour has more than 9,000 disabled members and the membership's gender balance has also improved.
Alice Perry represents local government on Labour's NEC.
More from LabourList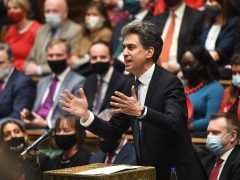 News
Ed Miliband has demanded that Liz Truss and Rishi Sunak end the "appalling vacuum of leadership" as households…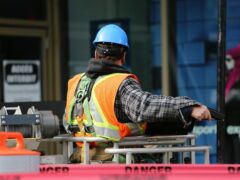 Comment
"If you try to underpay you just get annihilated in the comments. You have to delete the post"…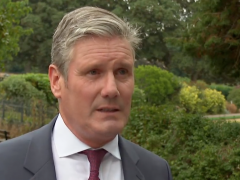 Video
Keir Starmer has said people he has spoken to are "very, very pleased" with Labour's proposal to freeze…