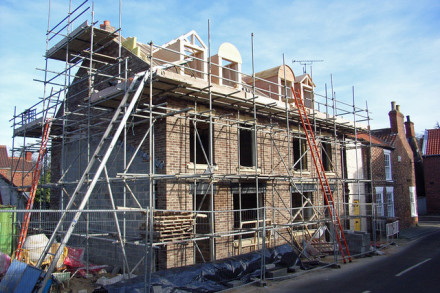 It's hardly surprising that for the first time since the slum clearances in the 1950s and 1960s, there is palpable public anger at the state we're in.
Housing is back as a major political issue. After all, there are 250,000 people living homeless, while 1.2 million families linger on the housing waiting lists.
We now have full-spectrum housing market failure in this country.
The yawning gap between those who own their homes and those who do not is the legacy of short-termism and successive governments veering headlong into a series of cul-de-sacs.
As a result, we are in a perfect storm where low wages, job insecurity, short-term private sector tenancies, rip-off rents and housing benefit caps are conspiring to actively damage the life chances of young people and those, for example divorced people, who cannot re-establish a foothold on the housing ladder.
The market has failed to deliver what previous generations took for granted; that home-ownership was a realisable ambition for people who work hard and play by the rules.
But rather than resign ourselves to this state of affairs, there are things councils can do to fix this broken market.
Although we have lost two-thirds of our government funding since 2010, (£470m) we have still managed to increase the range and choice of housing in the city over the last few years building, or renovating, 10,000 properties.
Through an innovative partnership with developer, Redrow, we are delivering private homes that cross-subsidise social housing. While our innovative Homes for a Pound scheme is bringing derelict void properties back into use, providing housing for first time buyers.
We have also pioneered landlord licensing, helping raise standards in the private rented sector in order to purge the modern-day Rachmans and support better conditions for tenants.
But we can still do more.
In the New Year, we will create a new housing company to radically reshape our local housing market.
Liverpool needs between 24,000 and 27,000 houses by 2030. Crucially, we need a better blend of properties, given our inheritance of too many older, smaller terraced houses, (which helps account for our low-yield council tax base).
The company will build homes both for rent and sale, across the full range – from starter to executive homes. It will also buy-up and refurbish older homes to help make a difference to the supply of houses quickly. The company will also pioneer shared ownership and act as an ethical landlord, driving up standards in the sector.
Run by an independent board and commissioning private developers and registered social landlords, our aim is that it delivers 10,000 properties by 2030.
The initial funding comes via the city council and will utilise existing council land and property assets. Our projection is that the company will help to create 5,000 jobs over the next decade.
As well as correcting failures in the market, our new housing company will also help us to manage demand for public services. Our vision is that some of the homes built will be occupied by foster carers, helping us manage down the costs of housing children outside the city.
We will be able to be more strategic in providing the quantity of suitable homes we need for elderly and disabled people.
The scale of the issue we face around meeting future housing need is massive and complex, so our response must be equal to it.
Local authorities have a duty to intervene where market failure is causing misery locally. We are often limited in the scale of intervention we can make – a decade of austerity and Whitehall string-pulling has seen to that.
But housing is too important to leave to the iniquities of the free market.
Where we can act, we should.
Joe Anderson is mayor of Liverpool and the core cities' lead on housing.
More from LabourList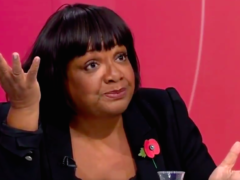 News
Shadow Home Secretary Diane Abbott has said that ending freedom of movement on 31 October "will create chaos,"…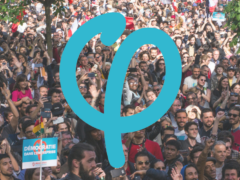 Comment
"Qu'ils s'en aillent tous!" – Jean-Luc Mélenchon In the centrist imagination, "populism" is understood as a caustic, anti-democratic…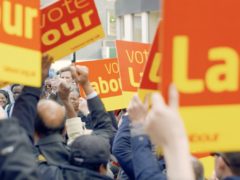 Comment
In my previous article on trigger ballots, I wrote about how it has become much easier to "trigger"…