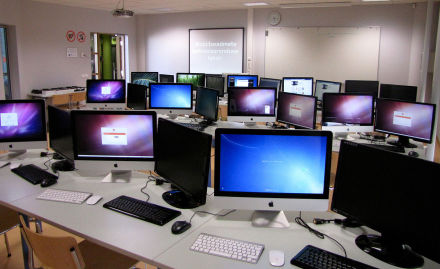 Robots can "set us free", Tom Watson said today as he joined forces with influential left-leaning economists to launch a heavyweight report designed to dispel fears that technology will lead to millions of job losses.
Labour's deputy leader said the "march of the robots" is unlikely to lead to mass unemployment and makes a series of recommendations on how technological advances can lead to "greater economic benefits for a greater number of people".
Watson, co-chair of the independent commission on the future of work, also delivered several stinging criticisms of the Tories for their failure to tackle the productivity crisis and deliver higher wages.
It is the commission's recommendations on artificial intelligence (AI), however, and how it could use used to tackle economic and social problems, as well as raise living standards, that are likely to attract most attention.
"Much has been written about the impact of technological change – and the dystopian future we could all face as a result of the rise of the robots," Watson said.
"It can sometimes feel like we are preparing for a world in which artificial intelligence, algorithms and automation – rather than human endeavour and hard work – will shape every aspect of our society and our economy.
"That sounds like a frightening prospect. But it needn't be. Because if the heavy lifting and routine tasks of the future can be carried out by 21st century machines, then the workforce of the future will be free to focus on activities that generate greater economic benefits for a greater number of people.
"That is liberating. So I suppose what I'm really saying is – robots can set us free. Free to pursue working lives in which everyone will learn new skills, not once during a long career – but three of four times."
The commissions recommendations include:
A specific AI curriculum should be developed in secondary schools, alongside AI-focused vocational, graduate and post-graduate courses, with an ethics component.
The introduction of a universal lifelong learning future skills account to enable individuals to learn, re-skill and develop new careers over a lifetime.
A review of Britain's approach to taxes on capital with proper consideration of changing returns to capital and labour, to ensure that productivity gains from technology do not accrue exclusively to those who own or control capital.
Reform of tax and business rates regimes to incentivise business to invest more in new technologies
An extension of employment protection laws to cover all categories of workers. Employees, agency workers and contractors should be entitled to the same employment rights.
Setting a higher budget for dedicated technology R&D at 3.5 per cent of GDP
The commission includes professor Sir Christopher Pissarides, a Nobel prize winner for economics, professor Michael Sandel, of Harvard University; Naomi Climer, the first female president of the Institution of Engineering and Technology; professor Michael Osborne, professor in machine learning at Oxford University; Claire McCarthy, general secretary of the Co-Op Party.
Tom Watson: Tech doesn't have to mean a dystopia – why it is time to hug an android
More from LabourList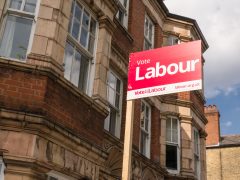 News
Submissions closed at 5pm today for those wanting to respond to the call for evidence put out by…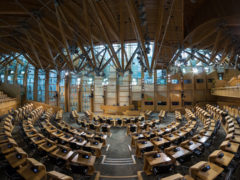 News
Scottish Labour has confirmed that it will be seeking support from other parties and tabling a motion of…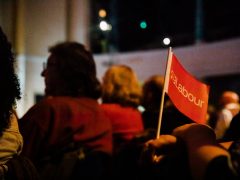 Comment
Sheffield Heeley Labour Party recently held the third of three sessions of an educational programme around antisemitism developed…