The three-fold repetition of ideas has long been a powerful tool in politics. Think of Lincoln's Gettysburg address with its "government of the people, by the people, for the people". Or Labour's slogan of "education, education, education" – a cornerstone in its 1997 landslide victory.
Too often education has been something done to the people – rather than by, for or with them. What if we were to merge the scripts from 1863 and 1997 and talk about "education of the people, for the people, by the people?"
That in essence is what we have the opportunity to do now, making that rhetoric a reality for all our citizens. A reality badged within Labour's developing idea of a national education service, with lifelong learning powerfully at its core – a national offer and a covenant to invigorate, enable and empower.
For more than a century the passion to transform the life chances of ordinary working people has been part of the labour movement's gene pool. When David Blunkett swiftly followed up Labour's landslide with his 1998 green paper, The Learning Age, he worked closely with his former tutor Bernard Crick, whose work was shot through with the theme of empowering citizenship for all.
In the Learning Age, Blunkett placed creativity and imagination alongside the acquisition of knowledge and skills. In so doing he echoed the great self-help movements in working class communities concerned with how people could be enriched and inspired at the same time as their working lives were improved.
Our NES will be guided by strong principles of local accountability to all citizens. It will enshrine the principle of education having an intrinsic value not merely an instrumentalist one. It will also give due parity of esteem and support (long overdue) to educators and support staff as well as encouraging the input and initiatives of learners themselves.
The devil is always in the detail in any transformation in public policy. But that must not cramp the boldness of our ambition. That is why we used the Higher Education and Research Bill debates last November to advocate our new clause 15 to establish a standing commission on lifelong learning and adult education.
In its terms of reference, establishing benchmarks for participation, quality and qualifications, the potential for personal learning accounts, a national credit, accumulation and transfer system, linking devolved budgets to adult education and employment, we put forward that ambition.
Buttressed now with our major manifesto commitments on fees in both HE and FE, and pledges to reintroduce maintenance grants, educational maintenance allowances and the commitment to set up a commission in our manifesto that should now be a central part of our national education service offer to the British people.
The watchwords for lifelong learning should be "progression, progression, progression". This ensures we focus on output, and even more importantly outcome, not just the input which for too long has been treated as an end in itself.
We need a double helix – a metaphor appropriate for our developing digital world – a structure which accommodates accumulated learning, flexible to respond to the rapid changes of the 21st century, but which is wrapped round and made stronger by funding systems that reflect our vision of education as a public good and not simply a private consumable.
What I wrote in 2014 was that the revolution in lifelong learning "could take us along a path as potentially significant of the NHS in 1948". The new national education service has echoed that comparison. It's fitting the Fabian Society, of which I've been privileged to be a lifelong member and which has contributed so much to Labour thinking, should be doing so now again with their new edited collection, Life Lessons.
Gordon Marsden is MP for Blackpool South and shadow minister for higher and further education and skills. Further detail of his proposals can be found in the report, Life Lessons: A National Education Service that leaves no adult behind which is published today by the Fabian Society, with support from the University and College Union.  
More from LabourList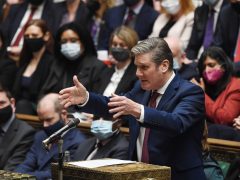 Comment
The problem with Boris Johnson's carnival of lies and incompetence from a Labour strategist's perspective is that it…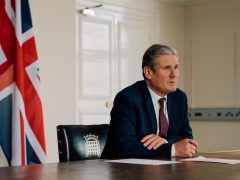 Comment
While it will be a relief to see the back of Boris Johnson, the Labour Party must not…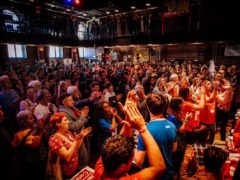 News
Momentum members have elected a new national coordinating group with candidates on the Momentum Organisers slate winning a…