by Jack Dromey and John Monks
Trade unions are a force for good. Strong trade unions face up to employers and act as agents for change, driving a high pay, high quality, high productivity culture at work.
Since the abolition of the department of employment, labour market policy has lacked a clear, committed and passionate advocate at the heart of government. A future Labour government should establish a new ministry of labour to unify labour market policy.
In our joint chapter in A New Collectivism, published by the Fabian Society today, we argue a new ministry of labour could facilitate a partnership between government and trade unions to boost equality, raise productivity and promote skills.
This new ministry could put in place measures to encourage collective bargaining at sector levels and help secure fair pay across the country. For 20 years or so, the British economy has seen a steady shift away from wages and salaries rises, in favour of profits. A new sector-level bargaining framework would help trade unions become more effective at raising the workers' share.
These sector-level councils of employers and unions could agree decent minimum rates (including overtime rates), hours, holidays and pensions, together with procedures for union recognition, and handling disputes and grievances.
The new ministry could also consider corporate governance reform. Theresa May proposed workers on boards and then retreated. That was wrong. Giving workers a voice in the way companies set their strategies and goals for the future would inject vital new energy into corporate life in Britain, bring fresh perspectives to boards and a new focus on long-term growth and success along the way.
This could be done by requiring the establishment of elected company councils in firms above a certain size, say 50. These councils could be established by agreement with a recognised union or unions, or, failing that, a statutory default option would apply. The councils would cover all employees and would elect members to serve on them. In turn, they would elect a member of the remuneration committee of the board and the board itself.
This would allow the independent voice of workers to be heard at the highest level of corporate culture and not through, as the prime minister proposed, a board member deputed to represent workers on the board, a half-baked and undemocratic notion.
Finally, the ministry should consider how unions can improve skills in Britain. It has long been recognised that a major effort is necessary to improve the skills of many British workers and college leavers. Skills and decent jobs need to be located as a central part of an intelligent industrial strategy that works to Britain's strengths.
But reform should not stop there. Unions are uniquely placed to encourage the many workers whose school experience may not have been positive to have the confidence to have another "go" and try to improve their skills. Unionlearn, the scheme operated with government support, has made a very positive contribution in this area and should be expanded and strengthened.
More generally, there is a need to increase investment in training and there is a case to use tax relief to achieve this. Employers who do not train and currently rely on poaching should financially support those who do train.
This programme would be bold and controversial, but with strong leadership from Labour including the establishment of a dedicated ministry, it would attract wide support, including from the better employers, provided the government is determined, dynamic and passionate about what it is aiming to achieve.
It is a programme based on respect, on values, vision and strong trade unions, behind which people can be mobilised to realise that Britain can do better, and its people deserve it to do better.
Jack Dromey is shadow pensions minister and John Monks is a Labour peer and former TUC general secretary. Together, they have written a chapter for A New Collectivism, published today by the Changing Work Centre: a joint initiative from the Fabian Society and Community union. The pamphlet includes an introduction from TUC general secretary Frances O'Grady and contributions from Unison, Usdaw, Prospect, Community and the Musicians' Union.
More from LabourList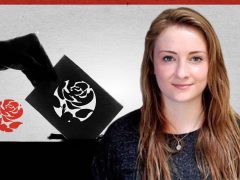 Comment
As a junior doctor working in the coronavirus wards, I have witnessed socialism in action. Health workers of…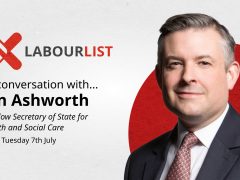 Video
Join us at 6pm on Tuesday, July 7th, for our latest "In conversation with…" online event featuring LabourList…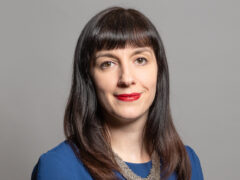 Comment
Rishi Sunak will deliver a statement in the Commons on Wednesday. Detail has been thin on the ground,…